TAROT CARDS
The Daily Tarot Card is The Empress
The Empress
Keywords: ideas, creative impulses, intellect!
Astrological Correspondence: Venus
The Empress signifies the queen of life, the ideal woman, the archetypal mother. She represents the matriarchal goddess, being part of nature, fertility, sexuality, and the generative forces. As the life-giving mother she is connected to the Earth and the natural rhythms, the appreciation of the senses. As a card of good fortune she signifies that if we are gentle and caring, as well as patient, we can bring anything to fruition; we have to be able to wait until the time is right for action so that we can reap the rewards; as a result, hard work pays off and relationships become satisfying. The Empress can, in negative situations, also depict vanity, undeveloped creativity, stagnation, and apathy.
***********
The Daily Tarot Love Card is Justice

Justice
If single, you attract attention today. Be social when you and others are so relaxed. Today scores of people amuse and interest you. You link up with people who need to be in your life. Be aware that they may not be your soul mates, but they know them or know someone who knows them. You expand the boundaries of love in your Significant other union when you clear up emotional debris.
***********
Your Daily Erotic Tarot Card for is Temperance

Temperance
The Temperance card represents erotic fairness and compromise, and perhaps even the necessity to calm passions in order to build up another part of your relationship. Have you been concentrating so much on the physical aspect of love that you've forgotten to nurture the mental, emotional, or spiritual side of things? Put a temporary hold on sex so that you can explore other aspects of a partnership. When the moratorium is over, prepare for some mind-blowing passion that will help make up for lost time!
OGHAM
Your Daily Ogham Reading
Nuin-Ash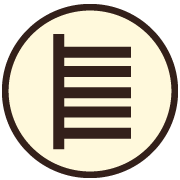 The "World Tree" in Norse mythology was an ash tree; many cultures have looked to the ash tree as a source of power and order. Ash is a hardwood known for its use for weapons, sports, and musical instruments. This hardiness of ash denotes its symbolism for order, harmony, balance, and the status quo. Drawing the Nuin symbol can take on a variety of meanings, however it is most often associated with a life of peace and symmetry.
Fortune -When you find this Ogham, a great fate is at work. Take action now and let destiny carry you to the finish line!
Runes
Daily Rune

Wunjo
"Great minds think alike, though fools seldom differ."
"Be careful what you wish for…"
Wunjo – "Won-joe" – Literally: "Joy" – Esoteric: Hope, Harmony, Perfection
Key Concepts: joy, perfection, the art of correct wishing, correct application of the will, well-being, contentment, hope, expectation, relationship, family, bonding, trusted kinsfolk, shared ideals or aims, group harmony, symbols of shared identity, optimism, cooperative effort, like-mindedness, friendship
Psi: contentment, optimism, like-mindedness, wishful thinking, shared identity
Energy: harmony of like forces, effortless ease, fellowship, fulfillment, wishing, genuine friendship,
Mundane: parties, friendship, family, community

Divinations: Joy, harmony, fellowship, accomplishment, prosperity; or stultification, sorrow, strife, alienation, warns of caution, blindness to danger, deception, betrayal.
Governs:
Strengthens links and bonds
Invocation of fellowship and harmony.
Banishes alienation and other inharmonious impediments to trust
Creating joy through the use of true will
Realization of the link and multiplicity of relationship of all things
The art of correct wishing, 'law of attraction'
RUNES
Daily Witches Rune
Daily Witches Rune
The Birds
Keywords: Unexpected news, change.
Meanings: The Birds Rune means some unexpected news that may alter your life completely, especially if this is the leading rune. Generally, the news will lead to a positive change but pay close attention to the nearest runes to determine its nature. It can also mean news of friends or family that you haven't had contact with in quite a while. Letters and documents should be watched for as they may well bring happiness.