Your Personal Daily Tarot Card

The Star
The Star represents a strong connection to the Cosmos, an open gateway to understanding "the big picture." It is an optimistic card that promises peace, harmony, and hope realized. For the full power of the forces behind The Star to be realized one must have faith and accept that in cosmic terms all things balance out; that disturbances are sometimes necessary to ensure overall harmony. The reward for such faith is vision on a Cosmic scale, and sense of well-being that may well radiate to those around you through your warm, untroubled heart.
Your Lucky Cards
This reading represents elements that favor you.
Death
First and foremost Death does not specifically pertain to our physical death. The Death card marks ends and beginnings. Although most illustrations of the Death card tend to be morbid, the forces behind the Death card are actually quite exciting. Yes Death does mark the end of something. But ends are often brought about by completion and not loss. Most endings are actually good, and make room for us to begin new adventures.
When The Tower is among your personal cards, the influence of Death may be increased. Having The Fool or The Empress in your personal cards may diminish the influence of Death.
The Emperor
The Emperor is gifted with the skills to successfully lead others. He can turn chaos into order, provide structure to that which is unbound. He is quick of mind and confident in his power and right to rule, and does so in a just manner. Although stern by nature, he truly is the ultimate father figure. He will provide as needed, teach those with unanswered questions, protect the vulnerable, set and maintain boundaries. His perfect world runs on schedule and is free of any disturbances. What the Emperor must be wary of is setting boundaries and rules where none are needed. If he isn't he may well become a tyrant.
When The Hierophant or Justice are among your personal cards, the influence of The Emperor may be increased. Having The Empress in your personal cards may diminish the influence of The Emperor.
Your Ogham Reading
Huathe-Hawthorn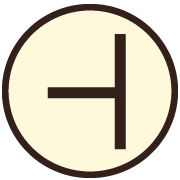 The Celts often believed the hawthorn to be a portal to the Otherworld. The hawthorn is a hardy plant commonly used for hedges and great firewood. It can even be an invasive species at times. The key points to remember with the letter Huathe are obstacles, walls, and obstructions. Its ability to form a natural wall gives the diviner an idea in what this symbol can mean to them and their lives.
Fortune – To overcome obstacles and walls you must make a personal sacrifice, to gain we must lose something of ourselves!
Quert-Apple
In many religious traditions the apple is a mystical or forbidden fruit. Yet to the Celts it was the food of the Gods. Despite it's often bad reputation it is clear that the apple is a source of nutrition, health, and sustenance. That is why we read this ogham letter has having to do with life, health, and healing… a Quert a day keeps the bad vibes away!
Fortune – Take a good look at your mental and physical health. This Ogham is a warning to be mindful of nutrition and healing, take care of yourself!
Gort-Ivy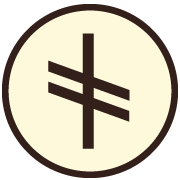 The ivy is a sneaky plant that will first use another tree for growth, but overtime it will potentially take away vital nutrients and water from the tree itself. Ivy can be a symbiotic helper bringing birds and wildlife or it can destroy the one it is with, drawing this letter is a sign of warning to pay attention to those in life with potential ill intentions. Ideas associated with Gort are restrictions, warnings, bindings, and potential deceit.
Fortune – Be wary of those in life who like the Ivy may be draining you of life energy. Be sure they are helpful to your soul and not harmful!