Your Personal Daily Tarot Card
Judgement
Judgment embodies those forces which require us to be accountable for our actions. With Judgment truths are revealed, mysteries are unraveled and responsibility is assigned. Judgment unveils outcomes and marks the ends of things. While it is a time to properly place guilt, it is also a time for atonement and forgiveness. Ultimately the process of Judgment should lead to freedom from errors made in the past and a fresh start with a clean slate. To that end Judgment actually promises the start of a new journey on which we can apply what we have learned from our past.
Your Daily Love Tarot Card for Today

The Magician
Do some magic of your own today, like penetrating facades and gaining insights into dubious stories that lack credibility. Hold onto your heartstrings until you know you haven't met a fickle flirt or a trickster. The Magician makes us see what we want to see regardless of the reality of a situation. He draws us in because we love secrets and mysteries, but who wants to live with them day after day and year after year?
Your Past Life Tarot Card for Today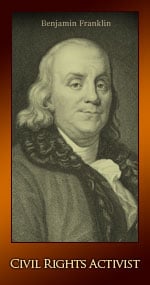 The Star
When you stand up for other's rights you can stir deeply-seated past life memories in yourself. The origin of these feelings might come from having a past life experience of your own family's struggle. At this time the civil rights leader inside you has come to the forefront. This spirit is more afraid of not standing up for what he or she believes in then fearful of what retribution one could face. This incarnation comes with an inner strength that is founded in compassion.
Your Daily Rune for Today
Fehu
"Fay-Who" – Literally: "Cattle" – Esoteric: Mobile Property, New Beginnings, Wealth
Key Concepts: Wealth, money, food, sustenance, Hamingja, luck, personal power, circulation of power, financial strength, prosperity
Psi: Beginner's Mind, presence, freedom, first impressions, young love
Energy: mobility, luck, charisma, dynamic power, liquid and mobile transferable energies, abundance, circulation, 'mana', sexual attraction
Mundane: money, recent purchases, reputation, freshness, fashionability
Divinations: New beginnings, social success, foresight, energy, travel, money, control; or greed, failure, atrophy, poverty, endings.
Governs:
Delegating your energy to another, power transference or projection; the sending rune
Drawing gravity into the personal sphere
Promotion of personal and social evolution, changing circumstances of importance
Increase in personal monetary wealth
Beginner's mind and presence as a tool for consciously creating a fresh start
Your Karmic Number for Today
Life is a bit hard to piece together lately if you've drawn out a 3 in opposition like you have now. Jigsaw puzzles can be fun and relaxing. They help pass the time. It is messy when your life is in a thousand pieces. You have pieces missing, so the picture is incomplete. Change your diet. Drink more water, detox, exercise. Do some breathing techniques, journal. Confide in a good friend about your challenges. You are overdue for a purge of the toxins in your life. You will find what you need in unexpected ways.
Crack the Cookie
The Wisdom of Buddha
All wrong-doing arises because of mind. If mind is transformed can wrong-doing remain?