Past Lives Tarot for December 19th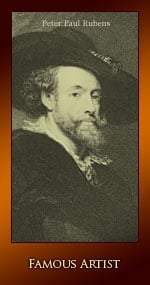 The Hanged Man
A famous artist is a visionary who has captured images of the moment of time they lived in. You are probably also feeling that this is your moment to express what you really have to say and you need to do it visually. Possibly you were an acclaimed artist in a past life and once again their spirit yearns to express itself through you. Open yourself up to this incredible gift and use it wisely.
Past Lives Tarot Card for December 20
Temperance
When the inner 16th Century heir/heiress comes to the surface you will probably feel your money worries begin to ease. Whether you receive an inheritance or not, your past life incarnation as an heir/heiress is drawing toward the luxury and privilege you had in the past. Heirs and heiresses are fortunate because they have all the benefits wealth can bring without having to have gone through the usual hard times needed to accumulate the fortune. This is a good time to practice gratitude and take advantage of your blessings.