The Witches Divination Journal for October 2
Psychic Tip of the Day
GROUP HUG
It is time to consider getting active with a group of friends. Your soulmate might be out there in a crowd right now, looking for you. Are you interested in anyone new?
Tarot.com is Part of the Daily Insight Group ©2018
Tarot Card of the Day
Seven of Coins
---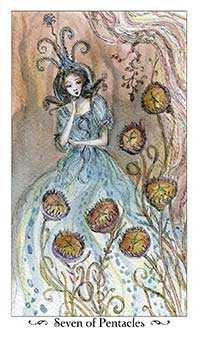 The Seven of this suit is typically a paean to the humble laborer who is willing to show up every day and sweat in the sun for next season's bounty. The traditional concept is cultivation, with an attitude that slow and steady wins the race, with faith in nature's assistance. The protagonist of this card doesn't make excuses, isn't whimsical or moody, but is dedicated and sees the job through. Of course, it's no good to count your chickens before they hatch, but there's no question that the person who is vigilant over a project is more likely to get the desired result.
Someone who works with nature, cooperating with her ways, will waste less energy and time than the person who works against her. As a side meaning, we sometimes see this normally humble farmer in a moment of frenzy, betting the crop on a roll of the dice. This represents a moment of dementia, addiction or desperation which hopefully will not last long enough for the farmer to lose everything!
Daily Love Tarot
The Sun
__________________________________________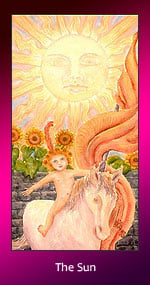 The Sun is an invitation to a supportive relationship in which you can be yourself around your significant other. You feel relaxed and loved, with a sense of peace of heart. You've struck gold and entered into a new realm. Keep looking if this is not how you feel because it is how things should be. You can't expect improvement in a long-term union if you do not take effective steps to create it.
Your Erotic Tarot
The Judgment
_________________________________________________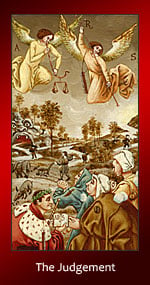 The Judgement card represents a sexual awakening, and now that you aren't afraid to move in a new direction, a whole new world awaits you. What sex positions do you want to try, and which fantasies have you been dying to act out? Being honest with yourself and potential partner(s) about the details of what you desire will help you get what you want faster, and the end result will be much more satisfying. And above all, enjoy your sexual liberation!
Your Daily Rune for
Mannaz
"Man-az" – Literally: "Mankind"
Esoteric: Humankind, awareness
Rune of the Divine structure of intelligence in the human soul or psyche. Rune of the horizons of human existence and collective potential.
Psi: mind & memory (Hugin & Munin), the difference between human and all other life, development of the intellect, rational mind, perfected intelligence
Energy: psychic order of the gods reflected in humankind, projection of Self into time
Mundane: thinking, planning, analysis, the human condition, people at large (contemporary: the masses)
Divinations: Divine structure, sustainability, intelligence, awareness, social order, divine influence in life; or depression, mortality, blindness, self-delusion, collective suicide, bigotry, elitism, intellectual arrogance.
Governs:
Self-Actualization
Realization of the divine structure in humankind
Increase in intelligence, memory and mental powers (passing tests)
Unlocking the third-eye hvel, the "mind's eye"
Activating the dynamics of your own inner Christus, or Higher Self
Awareness of our roles as co-creator with the gods and nature
Mental and spiritual potential
Your Ogham Reading for Tuesday, October 2, 2018
Fearn-Alder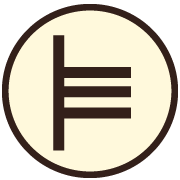 The third letter of the Ogham alphabet is Fearn it means alder-tree. Alder-bark has been used by many cultures to treat various health problems and disorders, everything from insect bites to tuberculosis. Alder is a very water resistant hardwood and is often used in foundations where water is present. The key points to remember with alder are confidence, shielding, guidance, and standing up to ones enemies. Just as water stands no chance against alder, your enemies are at a loss when you have the protection of the alder.
Fortune – Drawing this Ogham is a sign to remain true to yourself and resist all temptation!
Huathe-Hawthorn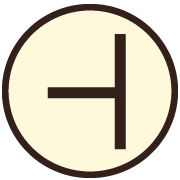 The Celts often believed the hawthorn to be a portal to the Otherworld. The hawthorn is a hardy plant commonly used for hedges and great firewood. It can even be an invasive species at times. The key points to remember with the letter Huathe are obstacles, walls, and obstructions. Its ability to form a natural wall gives the diviner an idea in what this symbol can mean to them and their lives.
Fortune – To overcome obstacles and walls you must make a personal sacrifice, to gain we must lose something of ourselves!
Ura-Heather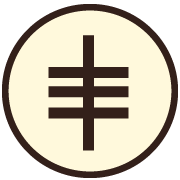 The beauty of heather flowers is one reason it is associated with the Irish Goddess of love, fertility, and new growth. Be happy when you draw this letter because it denotes love, companionship, and passion. Whether it will be a new love or an old love rekindled, Ura is a powerful symbol and one that may bring great luck in your love life.
Fortune – This Ogham deals in matters of Love. Whether it is new love or rekindling of old love, enjoy the peace and love that comes with Ura!
Your Animal Spirit Guide for
The Black Cat

The Magick of the Black Cat
The Wisdom of the Budda
To be idle is a short road to death and to be diligent is a way of life; foolish people are idle, wise people are diligent.
A Little Humor for Your Day
Save
Save