Your Daily Ogham Reading for December 10
Nuin-Ash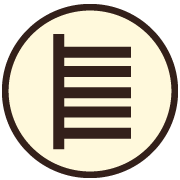 The "World Tree" in Norse mythology was an ash tree; many cultures have looked to the ash tree as a source of power and order. Ash is a hardwood known for its use for weapons, sports, and musical instruments. This hardiness of ash denotes its symbolism for order, harmony, balance, and the status quo. Drawing the Nuin symbol can take on a variety of meanings, however it is most often associated with a life of peace and symmetry.
Fortune -When you find this Ogham, a great fate is at work. Take action now and let destiny carry you to the finish line!
Your Daily Ogham Reading for December 11
Coll-Hazel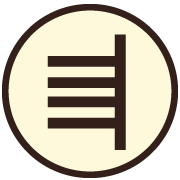 The Celts believed that hazelnuts gave inspiration and wisdom, even in many other cultures the hazel tree and it's branches and nuts are used for protection. In Celtic mythology one of the greatest leaders named Fionn Mac Cumhail magically gained wisdom after eating salmon that sustained themselves upon hazelnuts. The ogham letter coll denotes wisdom, divination, and inspiration. Drawing this letter will give you a deeper look into you questions and concerns.
Fortune – Look inward to your own wisdom to gain the answer you seek. Be creative, be perceptive, this Ogham shows you already have the answer!