Your Daily Tarot Cards for Wednesday, February 13
Daily Tarot Card for the Day
The Lovers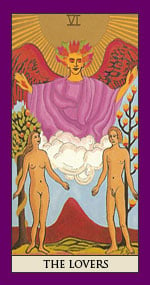 Keywords: choice, decision, love, communication, inspiration (ideas from above)!
Astrological Correspondence: Gemini
The Lovers card is representative not only of crucial life choices, but also of lovers, couples, and other partnerships, like business partners, siblings, and friends. The angel between a woman and a man, depicted on this card, symbolizes the struggle of deciding to follow one's heart versus one's temptation or obligation. The Lovers card symbolizes the choices that must be made to progress toward higher self-awareness; choices also reflect emotional values, indecisiveness, hesitation, and our fears about making wrong choices. This applies not only to love relationships – it is applicable to any relationship in which people are drawn together, even a casual one. It's the card of uncertainty!
Daily Love Tarot for the Day
The Emperor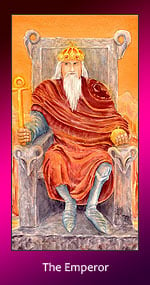 The Emperor card has selected you to let you know that you sow seeds of better things and more fulfilling times ahead. Give yourself permission to reach out for more, especially if you are dissatisfied. You create a solid foundation, built on a sense of higher purpose. If your current relationship suffers from stress, today let tender actions reveal what you may be unable to put into words. Rebuild, from the ground up.
Your Daily Erotic Tarot
The Judgment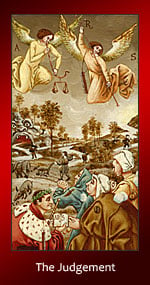 The Judgment card indicates that you've had some sexual hang-ups in the past, but you're working toward getting over them. This is a period of transition, and although you're doing the work, you may not be getting the exact results you desire. Forgive yourself for past missteps in order to take a sexual step forward today. Being afraid to express your true erotic self can even effect other areas of your life, so getting beyond your sexual inhibitions translates into a happier overall existence.