Your Ogham Reading
Huathe-Hawthorn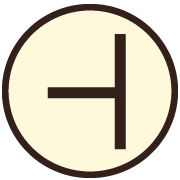 The Celts often believed the hawthorn to be a portal to the Otherworld. The hawthorn is a hardy plant commonly used for hedges and great firewood. It can even be an invasive species at times. The key points to remember with the letter Huathe are obstacles, walls, and obstructions. Its ability to form a natural wall gives the diviner an idea in what this symbol can mean to them and their lives.
Fortune – To overcome obstacles and walls you must make a personal sacrifice, to gain we must lose something of ourselves!
Quert-Apple
In many religious traditions the apple is a mystical or forbidden fruit. Yet to the Celts it was the food of the Gods. Despite it's often bad reputation it is clear that the apple is a source of nutrition, health, and sustenance. That is why we read this ogham letter has having to do with life, health, and healing… a Quert a day keeps the bad vibes away!
Fortune – Take a good look at your mental and physical health. This Ogham is a warning to be mindful of nutrition and healing, take care of yourself!
Gort-Ivy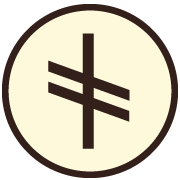 The ivy is a sneaky plant that will first use another tree for growth, but overtime it will potentially take away vital nutrients and water from the tree itself. Ivy can be a symbiotic helper bringing birds and wildlife or it can destroy the one it is with, drawing this letter is a sign of warning to pay attention to those in life with potential ill intentions. Ideas associated with Gort are restrictions, warnings, bindings, and potential deceit.
Fortune – Be wary of those in life who like the Ivy may be draining you of life energy. Be sure they are helpful to your soul and not harmful!