Just in case you haven't heard, lol!
The Witches Digest for Saturday, November 4th
(Horoscopes & Daily Divination)
Full Moon in Taurus Horoscopes: Tradition vs. Transformation
Read your sign's Full Moon in Taurus Horoscope now
---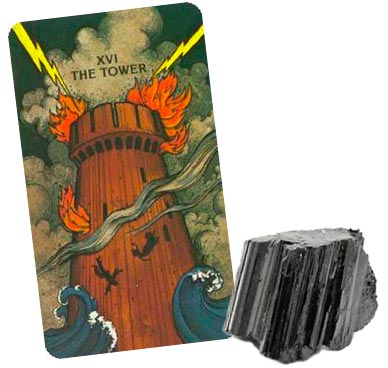 Your Monthly Horoscopes for November 2017
Claire Petulengro, Astrologer
From The Astrology Room
ARIES (March 21st-April 20th)
It would serve you very well indeed to keep a sense of humour to the fore this month. Close ones seem to enjoy giving you the run around. What you're about to find out though, is that you hold the power to make your own decisions. Don't ignore this fact, but use it to get what you could not obtain last month. News of a baby links to major changes which should give you more ability to see what has really been going on in the lives of your close ones this year.
TAURUS (April 21st-May 21st)
Family have not been easy to deal with and you may have had to pay out for something or someone that was not your responsibility. Games are being played in love, but it's vital that you don't join in with them. Your house of work is full of opportunity but you may be required to pay for something you don't feel is your responsibility. By the 22nd you will realise why it is worth doing so.  An ex is on your mind for all the wrong reasons. Beware of getting in contact until you can work out why you are thinking about them.
GEMINI (May 22nd-June 21st)
You begin this month with the Moon trying to convince you to get back in contact with those from your past. You will learn over the course of this month that you have friends and supporters in high places who are ready, willing and able to help you shape your life to your true needs and desires. Jealousy in love mid-month could well be your undoing if you're not careful. Know how far is too far to go when making accusations you have no proof of. It is clear from the placing of Mercury in your chart that your imagination is working overtime.
CANCER (June 22nd-July 23rd)
With your house of love looking full of mischief, yours is the sign others will be watching. Just make sure you know what to keep behind closed doors, remember what happened last year Cancer! The chance to try your hand at something you had given up is looked upon favourably by the stars. In fact, the majority of your sign should be feeling full of fresh hope and inspiration. Don't entertain the childish behaviour of family any more. Back away until they learn how to behave.
LEO (July 24th-August 23rd)
You have been focusing on the little things and ignoring the big things. It's time to bring your life back into some semblance of order. You know exactly who has been taking advantage of you and it's time to put your foot down. Time spent going over paperwork and financial figures between the 12th and 18th can help you turn an average month into an above average one. Friends turn into lovers for some of your sign and November marks a time where you no longer worry about what looks right, only what feels right.
VIRGO (August 24th-September 23rd)
I see from your stars you have had so much to cope with lately. Luckily for you, help is on hand from the 5th and you see the return and support of those who last month were 'otherwise engaged.' Knowing what you want from your career can help you skip the queue between the 20th and 28th. You find out you have friends in high places and no longer have to do things in the way other expect. If you were hoping to tie up a deal then this is the time you should do it.
LIBRA (September 24th-October 23rd)
With the relationship sector of your chart demanding more of your time and attention, you are going to be feeling the need for questions and answers. Try not to accuse close ones of things you have no proof of, or it could well be your undoing. Knowing where you need to be professionally, can go a long way to you improving your reputation and repairing that damage caused last month. Your daily routine is under constructive change and you start to realise you want to and can simplify your life.
SCORPIO (October 24th-November 22nd)
Don't ask for things you don't actually want just to test close ones. It would be far better for you to relax into November and just to wait and see what each day will bring. Unexpected travel after the 19th makes this a month you will not forget in a hurry. You'll be making new friends which will last a lifetime and which are sure to lead to some unforgettable travel in the months ahead. Jupiter helps you to replenish missing funds. Just be careful of lending money to family. You are unlikely to get it back when they say.
SAGITTARIUS (November 23rd-December 21st)
This is an excellent week to try and break bad habits. The stars are on your side for successful outcomes. I know that you have a full social calendar, but don't you want to arrange some downtime to think about the path you want your career to take? Taking time out to focus on yourself is the key to you feeling more confident about where your life is going. An argument in the family around the 25th should not really concern you. Try not to get involved if you don't have to. A more psychic nature for the last three days of the month tells you much.
CAPRICORN (December 22nd-January 20th)
Try not to tell tales on your close ones or it will come back on you. It would be far better for you to spend your time on tying up the many loose ends which October left for you. Trips you make for personal reasons make you very emotive and force you to do a lot of soul searching. Try to be more honest with yourself my friend. It is the only way your heart can give your head the answers it needs. Don't be afraid to commit to training which will benefit your career. Mars sees you like a sponge absorbing facts this month.
AQUARIUS (January 21st-February 19th)
Stop leaving such important tasks until the last minute, or you will cause yourself unnecessary stress. Your sign is known for their ability to handle more than one thing at once. Try to make a game plan for yourself sooner rather than later and you'll soon see that you're firmly back in the driving seat. A new attraction after the 17th makes you question what you thought you wanted from your personal life. Take your time, there is much for you to learn this month before you make any permanent personal decisions my friend.
PISCES (February 20th-March 20th)
An unpredictable mood is making it hard for you to know what you want or who you should trust. Try to trust in yourself and what you want. You have put your own needs to one side for so long that you have forgotten how to make yourself a priority. Preparation is everything in your work over the coming days and weeks so make sure you go over what you know, even if you think you are well prepared. It's the key to you coming across as the ultimate professional. Travel plans you make for the end of this year say a lot about where you want your future to lead.
Your Dark Stars: Horoscopes for November 2017
Jane Lyle, Astrologer
From The Astrology Room
ARIES
Do you have a quirky goal or unusual ambition? Are you and a group of friends trying to achieve something special? If so, now's the time to focus on whatever is close to your heart, and ignore those who're trying to rain on your parade. And, of course, with Mars in your opposite sign, Libra, you'll have to find tactful ways to deal with your critics, and subtle ways to sidestep anyone who is actively trying to block your progress. Mid-November could be particularly irksome, while a stand-off at the end of the month is also dramatic – yet could be avoided if you resolve to remain icily calm – easier said than done, admittedly. An old lover or friendly ex-partner could turn out to be very helpful to you at this time. Perhaps there's still a little spark there? Meanwhile, some heartening financial news, offers of support, or a shy, new admirer promise to put a smile on your face.
TAURUS
Much of November is all about other people. How do you feel about your relationships? How do others feel about you – do you have any idea? For some of you the possibility of a shimmering romance is deeply alluring. Your more poetic side is activated by November 4th's powerful Taurus full Moon, a Moon of strong feelings,  deep attractions, music and cake. This theme also activates your intuition and artistic flair, something you'll want to pursue now, and during the year ahead. Your challenge is to keep things flourishing in a creative, spiritual sense while avoiding anything involving dubious get-rich-quick schemes or risky liaisons with strangers. Something magical could appear mid-month, when Venus and Jupiter align – do welcome whatever arrives on your doorstep, but don't feel bad if you want to take a little time to process your thoughts and feelings. It's the right thing to do.
GEMINI
Thought-provoking conversations and surprising news are sprinkled throughout November.  But you may not know what you really think until things come to a head at the Gemini full Moon in early December. Mars in charming Libra is boosting your creative, playful side – and if you're single some exciting attractions could pop up out of nowhere. Some of you fancy taking a few risks – if these involve any kind of financial gamble, take great care and be exceedingly cautious. Meanwhile, other interesting possibilities are brewing as you question current goals, and review the way you earn your living. There are lucky chances around, especially if you want to explore a wider world – perhaps through travel, perhaps by extending your knowledge and skills. Saturn leaves your opposite sign, Sagittarius, next month. So it's a useful time to think about where you are with your partnerships, longstanding friendships, and commitments. What would you like to nail down, and what would you like to change in 2018?
CANCER
Deep feelings and a delicious kind of restlessness rise up with the potent full Moon in Taurus on 4th November. It illuminates neglected parts of your imagination, reminding you just how fabulously intuitive you really are. This is more than just a passing mood, for with Jupiter now in Scorpio you'll benefit from a fertile year of enhanced spiritual, romantic, and creative energy. There'll be all sorts of domestic things to sort out now, and chances are you'll be more involved with visitors and neighbourhood projects than usual. These familiar distractions cannot prevent you from sensing a shift in your world. Those feelings, subtle at first, strengthen as the weeks pass. So if you'd like to make changes to your intimate life, your artistic outlets, or your relationships with family and children – a clear Scorpio new Moon (18th) might be a positive time to set your intentions – if only in private. There's no rush – why not just feed your imagination and see what happens?
LEO
Happiness lurks close to home in November. It's a fortunate time for home improvements, or setting up a home office. But digging a little deeper, you could find inspiration in your family, or unearth a fascinating story about an ancestor. Whatever you discover this month can be the start of a new journey, as the planets encourage you to dabble in a little alchemy and learn how to blend what's established with what's unusual and different. A spirit of adventure refreshes relationships too – and some of you could find a very different kind of friendship or love affair this month. November's full Moon in Taurus (4th) brings something to a head at work, or encourages you to focus on your goals – do they still matter, or are you in the mood for something fresh or unexpected? What surfaces now hints at a fork in the road ahead. When Uranus enters Taurus next May it's opening a phase of change for your life direction and even your status. Coming events cast their shadows before them.
VIRGO
Your conversations and communications this month are way more entertaining and informative than usual. It's quite amazing what you can find out, or how a casual chat can lead on to all manner of things – including boosting your income, finding a hot date, or finally tracking down a reliable plumber or electrician. Venus and Jupiter in Scorpio encourage you to use your wit and charm – so whether you're on social media, or applying for a job, your subtle charisma can attract many positive situations and some magical, mystical people too. Since Mercury will be retrograde in December, you might like to strike while the cosmic iron is hot. Otherwise, you should be prepared to review things next month. If you want to plan a trip, or if someone is planning a journey to come and visit you, it's worth making meticulous arrangements now. Mercury will be backtracking from 3rd – 23rd December in travelling Sagittarius, just in time for the festive season. So it's worth having a Plan B up your sleeve, just in case.
LIBRA
With Mars in Libra you'll want to get things moving. But tread softly – there's no need to push too hard. You'll only come up against the law of unintended consequences if you do – particularly between 15th-20th and again at the end of November. Others can send your best-laid plans flying – so it's better to prioritise teamwork and bide your time. Your ruler, Venus, smoulders in Scorpio during November, bringing a focus on cash and values. That's a major year-long theme anyway, thanks to Jupiter – when the two meet up mid-month you could benefit from a little windfall or some artistic and romantic inspiration. Avoid speculation though –  instead, why not try opening up to some higher thoughts and spiritual vibrations? With an open mind, you're in a great position to benefit from exciting ideas and possibilities that crop up in conversations or during short trips. An old friend or contact could really surprise you, in a good way too. Take care of your wellbeing, keep options open, and enjoy a thought-provoking month.
SCORPIO
Your uncanny ability to sense any disturbance in the force is both strong and spooky this month, with planets and a new Moon in Scorpio strengthening your mind, body, and spirit. It's a fortunate beginning to your astrological year ahead. Jupiter is now in your sign, bringing a year of expansiveness and all manner of possibilities. Your challenge is to refine your sense of timing, and listen carefully to your intuition. Jupiter and Neptune will be boosting our sensitivity to all things mysterious, musical, and creative now, and during much of 2018. So what you have to offer is likely to be very popular – whether that's your imagination, quiet loyalty, or fearless emotional depths. You'll be right in tune with the times. Others may have important things to say to you early in November, and you might need to win them over. But with Venus in Scorpio, your charisma should dazzle – particularly between 16th – 21st. Use it wisely, and use it well.
SAGITTARIUS
Saturn is coming to the end of his visit to Sagittarius, moving to Capricorn in late December. So it might be helpful to look at what you've learned over the past couple of years. Some of you may have felt restricted in some way, while others have worked very hard without gaining huge rewards. Yet the foundations you've created during this time are solid as a rock, and you'll be able to build on them and reap rewards in the future – what you've established will endure. There's a lively, flirty social atmosphere on and off this November, with enough to keep you amused. However, with your mighty ruler, Jupiter, in Scorpio now you'll want to explore your more intuitive, sensitive side too. Paying attention to gut feelings and vivid dreams will guide you towards all manner of interesting possibilities, and perhaps prompt some new routines designed to boost mind, body, and spirit. It doesn't have to be complicated – a daily walk or some meditation could be all you need to unlock your inner treasure chest.
CAPRICORN
Changes in how you deal with your home or family are partly out of your control. And some of your feelings, questions, and ideas haven't been clear. But if you've been puzzling over what to do next, you can expect enlightenment this month when Saturn meets innovative Uranus for the final time. Your ideas may surprise you, or others. Meanwhile, much that's creative, romantic, or even spiritual is waiting for you to notice its dreamy presence in your world. It may be hard to find a space, but it's worth making the effort, particularly at the romantic full Moon in Taurus on 4th November. Although Mars in Libra brings action and focus to your career and your desire to forge ahead, you may find yourself questioning your current aims and ambitions. Talking to close friends will help, as will tuning in to your own instincts. As you approach the arrival of Saturn in Capricorn in December, you're crossing a bridge into a pivotal new phase of life. Taking the time to carefully consider all your options now is the first step.
AQUARIUS
Thinking and talking about your personal world is highlighted this month. Everything from friendships to your parents – and even ancestors – seems to have a deeper meaning, or a message for you. Take it step by step, and bounce ideas and notions around a bit. What you discover has a part to play in decisions you make about your home, your ambitions, and your desire to understand how you arrived at your current situation in life. Something demands attention at home early in November, with the full Moon in Taurus. However, with a new Moon in Scorpio on 18th, you don't need to rush into any new projects or make sudden moves – adjustments will be needed, or compromises made. With Uranus, your ruler, reversing in Aries until January 2nd, you'll see that the past, and certain charming individuals from the past, has a vital role to play in current events. Unexpected insights or news at the end of November make it clear that flexibility is your key to finding peace of mind, happiness, and success.
PISCES
You've got plenty of strong, emotional support around you this month with Sun, Venus, and generous Jupiter in Scorpio. If you'd like to explore new skills, knowledge, or plan a special trip – now's an excellent time. And even if your desires are less focused, you'll benefit from seeing a movie with friends, or listening to music you've never heard before. You might even find a new friend, or romantic possibility. Feeding this side of your complex personality is healing and energising – you may have neglected it this year. Saturn in Sagittarius has brought responsibilities and hard work, and for some of you it has been difficult to see much beyond the daily grind. But Saturn is on the move, heading for Capricorn in December. Bit by bit this will change your focus and attitude towards goals and ambitions – and you'll see just how much you have achieved too. Jupiter in Scorpio will be encouraging you to dream of far horizons until next November – so why not free your visionary Piscean spirit and go on a quest?
Your Daily Horoscopes for Saturday, November 4th
Claire Petulengro, Astrologer

From The Astrology Room
ARIES (March 21st-April 20th)
Your ability to make changes quickly when under pressure has been, and will continue to be, your saving grace. Be careful telling tales on those you work with. You may have to work closer to them than you think in the future.
TAURUS (April 21st-May 21st)
If you think you can, you will and if you think you can't, you won't. Having faith in what you want will help you to keep centred. It will also ensure you don't get led astray by someone you'll soon realise is a negative influence.
GEMINI (May 22nd-June 21st)
Don't talk down to those you meet today. You won't realise it, but there's an arrogant side to your chart this week which could see you making enemies of those you have only just made up with.
CANCER (June 22nd-July 23rd)
You've attracted such a vast array of characters into your life. There will be an opinion for all subjects if you need it. The most important question is love, but you're the only one who can answer that, from your heart and lips.
LEO (July 24th-August 23rd)
Money matters come to the fore. You find yourself arguing over the little details instead of the big ones, as certain characters try to lead you away from the mistakes they have made. Make your own plans and trust your own instincts for answers.
VIRGO (August 24th-September 23rd)
You begin to feel more contented with your life and where it's going. However, you're still being too easily ruled by those you feel indebted to. Make a break. Be a leader not a follower. New career options are about to make you smile.
LIBRA (September 24th-October 23rd)
Make more of an effort to listen when others speak today. There is much you can and will learn. A new flirtation links to the workplace, so make sure you know what you want from it before you end up with an 'awkward atmosphere.'
SCORPIO (October 24th-November 22nd)
Love and hate can sometimes be very close together for you, too close for comfort even. Try to take a step back today and look at things from other people's perspectives. You will soon see you have more reason to make up than fall out. Ring now for a relationship revelation.
SAGITTARIUS (November 23rd-December 21st)
Try not to say negative things about those you meet, but instead work on finding out why they have said or done the things that you can't stop thinking about. Fellow Sagittarians help you blow off some much-needed steam. Seek them out.
CAPRICORN (December 22nd-January 20th)
Our life is what our thoughts make it. You have spent far too long trying to please other people. Your element of earth has pushed you into trying to make sure everyone else is ok before you are.
AQUARIUS (January 21st-February 19th)
Open your eyes. See the truth of the situation before you. An air sign such as yourself should have learnt by now that no situation is straight forward. Being flexible is what will make your journey a more exciting one.
PISCES (February 20th-March 20th)
Make the effort to re-read any forms or documents, especially those that will require your signature. You make friends in high places and you learn where you were going wrong in a financial issue.
If You Were Today, Saturday, November 4th
You possess a versatile and creative mind, yet you have a strong appreciation for concrete results. Although you indulge in the pleasures of life, you are also very hard-working and take much pride in your work and in your hobbies. You deal with pressures rather well, and you are able to right yourself quickly when things do go wrong. Inside, you are passionate and ardent. Your sensitivity and your emotional nature are not very apparent on the surface of things. You have the ability to stick to a project and make sure it functions properly. Determined and quietly bold, you have what it takes to succeed in life. Famous people born today: Matthew McConaughey, Sean Combs, Walter Cronkite, Laura Bush, Loretta Swit, Markie Post.
Your Birthday Year Forecast:
A Full Moon in your Solar Return chart marks this as a year of great personal significance, when major new beginnings, endings, and activities occur. This period is the culmination of a stage of personal growth and development. Events occurring this year may bring various developments in your emotional, psychological, or spiritual life over the past several years to a head. Relationships are especially important. There can be increased activity in your professional and public life, causing a conflict with your domestic and personal goals. There is little moderation in your life this year. Connections are made or ended, or your job focus may change as one focus fades to make way for a new direction. The year ahead is certain to be a very busy, dynamic, and significant period in your life.
You can be feeling good about your work, obligations, and commitments, which are seen not as burdens, but rather as purposeful activities. Independent work is favored this year. You are more disciplined and efficient.
This is also an excellent period for opening up communications with others, as you are more sensitive than usual and more willing to listen. Getting your point across is easier, as it's not only about what specific words you choose to communicate, you intuitively express the meaning and intention behind the words. You can effectively use words to soothe, heal, and teach this year. You are also more open to new ways of looking at problems, thus it's considerably easier to find solutions.
You have a larger than usual desire to improve and learn during this period of your life. Optimism and confidence are with you, and you are able to attract fortunate circumstances into your life as a result. Problems are easier to resolve. Your broader perspective on matters keeps you from getting lost in details or overly frustrated by everyday stresses and strains.
There can be ups and downs in your personal relationships and romantic attachments at times this year, but ultimately your social or romantic life settles in. The same may be true of finances for many. Destabilizing circumstances can be part of the picture, but these motivate you to improve and level out your situation.
There can be helpful interactions with superiors or with older or more experienced people during this period, and benefits can come as a result. There can be a choice to structure, limit, or simplify your life in a significant way that leads to major improvements in your life.
You're taking your responsibilities to others more seriously this year. You could find that you're attracted to unusual pleasures and objects this year, but that you ultimately know how to save and spend wisely.
On business and financial levels, you're best off if you develop and improve existing businesses than breaking entirely new ground. In fact, you're in excellent shape for editing, refining, and overhauling your work and projects. Long-term alliances can be made this year. This is a potentially excellent year for making prosperous connections.
Physical attractiveness and energy levels are excellent during this period. You're more comfortable with yourself and this increases your popularity.
This is an excellent period for getting organized. You're in better shape than usual for staying on track and meeting your responsibilities. You are taking your social or romantic life more seriously this year although there can be some ups and downs as you make important changes. Useful contacts can be made during this period.
2017 is a Number Seven year for you. Ruled by Neptune. This is a year of preparation, chance, and refinement. It is not a time of dramatic changes. Instead, it's a year when reflection on the past is helpful, and when refinements to your life path should be made. It's a good year to study and analyze. Unexpected twists to your life story and "chance" meetings are probable. Advice – take stock of your life in order to prepare for more exciting years to come, examine the past and plan for the future, get in touch with your deepest needs and uncover your personal power, don't strain yourself or actively try to expand.
2018 will be a Number Eight year for you. Ruled by Saturn. This is a year of power and accomplishment. Actively seeking to expand, taking educated risks, and moving forward are highlighted. This is a year of opportunity, particularly in the material and business world, and opportunities need to be seized. It's generally not a year to find a new love partner, simply because the focus is on the material world and your place in the world. This is a problem-solving year in which you can expect real, tangible results. Advice – take action, plan ahead, seize opportunities.
Get A Jump on Tomorrow…..
Your Daily Horoscopes for Sunday, November 5th
Claire Petulengro, Astrologer

From The Astrology Room
ARIES (March 21st-April 20th)
You're sick of being lied to. You experienced it in the past and you're not going to go through it again. What you have to do first, is prove that those around you were telling tall stories. Or do you? Move on. Don't look back.
TAURUS (April 21st-May 21st)
Travel brings new relationships and also puts a very large smile on your face. You begin to experience new aspects of your personality and you like what you see! Don't rule out planning new journeys at the last minute.
GEMINI (May 22nd-June 21st)
Stop trying to make things more complicated than they have to be. Try to focus on enjoying the simple things in life. It will help you to get your life into perspective. A flirty feel could see some of you saying things you'll regret.
CANCER (June 22nd-July 23rd)
The feeling that you need to get things tied up is strong. There will be a fear of starting new things, but with good reason. You want to know that you have cast yourself in a professional light. Don't worry, you have!
LEO (July 24th-August 23rd)
I know you've been feeling out of your depth, but I also know that you don't have to be. Trust in your instincts and do what they tell you today. You have all it takes to be successful, both personally and professionally.
VIRGO (August 24th-September 23rd)
Happiness comes not from having much, but from being content with little. You know you aren't materialistic, but you come across that way when you test close ones to see how far they will go for you.
LIBRA (September 24th-October 23rd)
You'll find it hard not to believe some of the rumours going around this week. Act only on what you see, not what you hear. Many of the signs are talking for the sake of it thanks to the arrogance of Mars.
SCORPIO (October 24th-November 22nd)
Work and play both take centre stage and you begin to see that you were experiencing the life others told you to live, rather than the one you wanted. You're back though Scorpio and you're stronger than ever.
SAGITTARIUS (November 23rd-December 21st)
You can do anything you want if you stick to your plans Sagittarius. Part of the problem has been that you've spent too much time doing things that look right, instead of the things that feel right. Ring now so I can help you find your self confidence.
CAPRICORN (December 22nd-January 20th)
Sometimes, it's only when we don't know what we are doing that we discover the right path in life. Old contacts hold the key to you sorting out new problems in business and financial areas. Ring me so we can put the magic back into your month.
AQUARIUS (January 21st-February 19th)
I'm so happy it's not the beginning of the month any more. You've had chance to enter November now and get an idea of what's expected of you and you're about to learn that you can easily do what others expect.
PISCES (February 20th-March 20th)
Regretting wasted time, leads to more wasted time. Knowing what you want is half the battle. All you have to do is admit your dreams and not the aspirations of those around you. Family proves demanding.
Your Personal Daily Tarot Card

The Chariot


The Chariot is the representation of Victory and the personality traits required to attain victory. The Chariot indicates self-awareness and control. Courage—the ability to overcome fear and confront the unknown head on–is a primary ingredient of any victorious campaign and is denoted by the Chariot. So too is force of will. Often success is as much the product of will power and a refusal to surrender as it is anything else. The Chariot also represents the healthy personality of someone who believes in themselves; someone who can take control of the situation and bring events to a positive end. His successes come in competition with others.
Your Daily Rune for Saturday, November 4th
Kenaz
Literally: "Torch" – Esoteric 'Ken' or Knowledge
Key Concepts: torch as a symbol of knowledge and intellect, illumination, searching for enlightenment, shedding light on matters, quest for truth, skills and abilities, creativity, art, craftsmanship, cunning, acquisition and application of knowledge, occult female secrets, intuition, enthusiasm in teaching/learning, study, kin-fire, opportunity, playfulness
Psi: observation, clarity of thought, cognitive faculties, humility
Energy: Controlled energy, transformation (pheonix fire), teaching/learning dynamic, illumination

Mundane: art, technique, improvement of skills, school, the stars

Divinations: Artistic or technical ability, craft, transformation, offspring, new information; or disease, decay, breakup, inability, lack of creativity, ignorance, arrogance, elitism, over-conceptualization

Governs:
Illumination (torchlight) when exploring transpersonal pathways
Creative inspiration, enthusiasm for learning
Exploration of paradigms in the search for truth
Exposing the hidden to gain new knowledge, esp. through study, reflection and new information
Strengthening of abilities in all realms
Female occult secrets
The light within, the observer
And now we bid you a very Blessed & Magickal Full Moon Night!