We have lots of goodies just hanging around collecting dust (and by the way I hate to dust). So stop by, take some of this stuff off our hands, so I won't have too, please!!!!
Items We Are Currently Carrying 135 items:
One of my personal favorites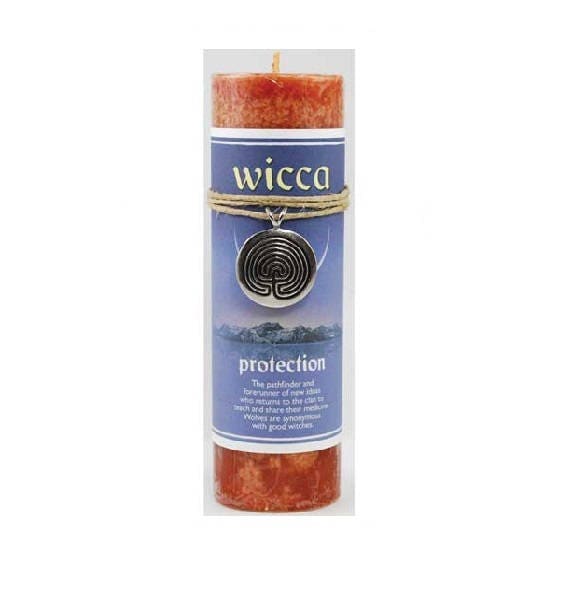 Protection Pillar Candle with Ritual Necklace
Burn this candle to empower your rituals of protection or charge the ritual necklace that comes with it to help confuse enemies and evil spirits. Hand made in the USA. 6 1/4″ x 2″.
You get the candle & necklace/pendant for $14.00 and we are carrying other types of candles besides just this one. We have some for comforting, relaxing, more protection, and I can't remember the rest. But it is a good deal for only $14.00. Come on over and check us out, please!