The Witches Digest for Thursday, January 25th
(Part 2, Horoscopes & Divination)
Balancing Karma in 2018
I'm sure you're noticing this year feels a bit different. We're only one week into it and it feels like New Year's Day was ages away.
This year's energy is vastly different than 2017 and presents a whole new set of experiences.
The Universe has given you a celestial map
There are Universal forces of energy that guide us on our path of self-discovery. Every year the calendar changes, there is a new set of spiritual lessons and circumstances.
We can use the cycles of numbers and planets as clues to guide us on our journey.
2018 is a year of Illumination and Love
In Numerology, 2018 is an 11 Universal Year (2+0+1+8 = 11).
11 is considered a Master Number – meaning you are given more profound opportunities to master your life. 11 is considered the number of illuminated intuition – so your journey will be guided with your inner eyes.
11 is the number of Karmic Balance
Although the Universal energies affect everyone, the way you experience them is very personal.
In an 11 Universal Year, you will learn many lessons around relationships.
11 is also associated with Karma – and more specifically healing karma, so you can experience more love and balance in your life.
Karma is not simply about good and bad
If you look at the sacred geometry of our Master Number 11, there are two 1s each standing in their power. This is balanced energy.
Oftentimes as empaths and sensitive souls, we tend to give too much.
Every time you compromise your well-being to please other people, you are tipping the Karmic scales of balance.
If you would like to balance the Karmic scales in your relationships you must:
Be true to yourself
Practice love and forgiveness for yourself and others
Create and maintain healthy boundaries
Honor and respect yourself
Treat yourself with compassion.
Bring your awareness to the relationships in your life and ensure you are giving and receiving in equal measure.
If you focus on bringing balance in your relationships, this is sure to be a rewarding and exciting year!
I'm looking forward to an amazing 2018!
~ Kari
Your Daily Love Horoscopes for Thursday, January 25th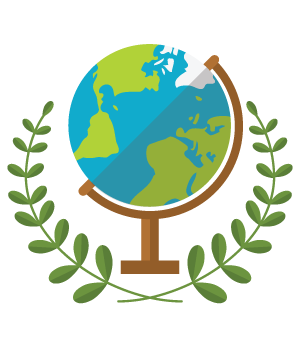 General Horoscope
Exquisitely complicated fantasies distract us from our worldly responsibilities today. Although the pragmatic Taurus Moon continues to anchor our feet to the ground and places our focus on the most immediate tasks, we are simultaneously fascinated with the influence of more subtle forces. A supernatural alignment between insightful Mercury, energetic Mars and metaphysical Neptune opens a portal to a parallel universe and invites magic into our lives.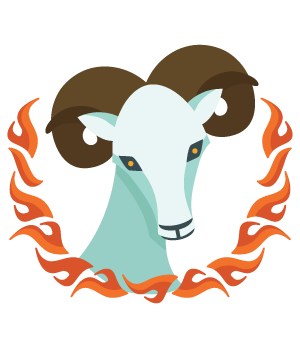 Aries Horoscope 
MAR 21 – APR 19
Your life continues to grow stranger and stranger — and you're still not sure this is the end of it. A complicated relationship could take an unexpected turn. A project that was on schedule might suddenly unravel. Or, perhaps, a long-term spiritual practice dramatically propels you into another dimension. Although it's impossible to predict the next level of surreal, two things are important to know. First, there is magic at work and it can improve your life. And second, things may get chaotic before you see any progress. Hunter S. Thompson wrote, "When the going gets weird, the weird turn pro."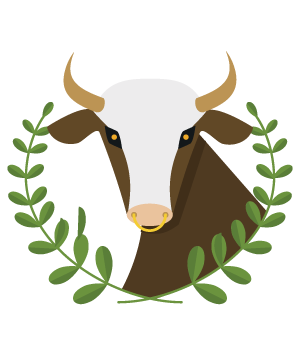 Taurus Horoscope 
APR 20 – MAY 20
A relationship with someone special is opening your heart and mind in entirely new directions. However, change is not easy, especially when it pulls you off the paved highway and into the unexplored jungle. Nevertheless, your senses are alive and tingling, and you are eagerly awaiting what comes next. Let go of your expectations since they will only keep you from fully engaging in the present moment. A world of experiences that you never imagined is the palette you will use to paint your future.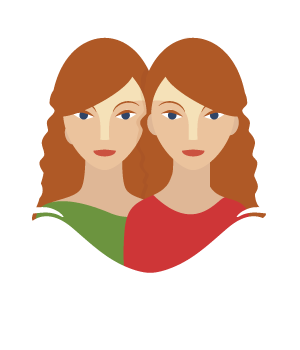 Gemini Horoscope 
MAY 21 – JUN 20
Opportunities at work can clear a path to your success, but only if you're willing to set aside what you've learned on the job so far. It's not that your previous experience has led you astray; it's just that any assumptions based upon what you think you know could prevent you from seeing the array of possibilities ahead. The cosmos is inviting you to play a whole new game, and the old rules no longer apply. Roll the dice and take a chance on you.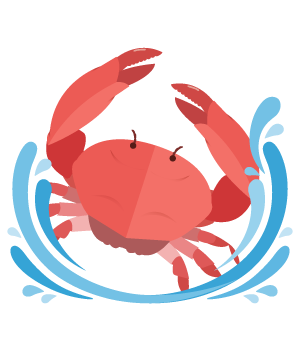 Cancer Horoscope 
JUN 21 – JUL 22
You are looking at your future through a very practical lens as you gaze off into the distance today. Nevertheless, the safety-conscious Taurus Moon can keep you from making the most of this fortuitous moment. Throwing away your map frees your mind to perceive reality as it is, rather than how it's drawn. At this point in time, it's more important to make your own connections rather than relying on anyone else's. It may take longer to arrive at your destination if you get lost along the way, but your journey will be one that you will never forget.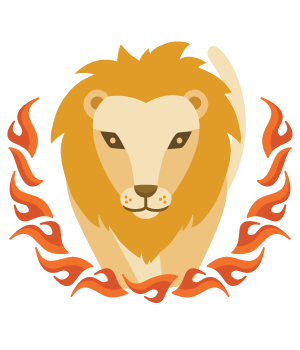 Leo Horoscope 
JUL 23 – AUG 22
You know what you should do today, especially if you want to maintain stability in a long-term relationship. But you have a sneaking suspicion that there is more going on than your five senses can tell you. You know you need to explore these unseen realms, but you don't know where to find them. Don't make any dramatic changes yet; start asking questions and do your share of research. Rely on your intuition to find the answers you seek.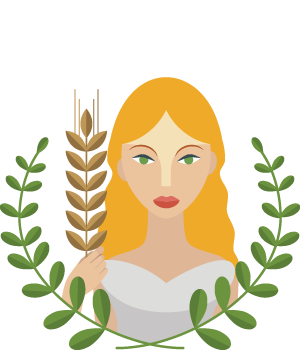 Virgo Horoscope 
AUG 23 – SEP 22
Your overly analytical mind will only entangle you in verbal threads, turning you into a spider trapped in its own web. Words are of no help while your key planet Mercury — which is normally your connection to logic — is dancing with physical Mars and spiritual Neptune out beyond the constraints of language. Any attempts to describe your destination only makes it impossible to reach. Stop talking and start creating. Let your art speak for itself.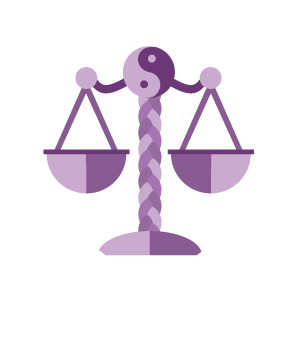 Libra Horoscope 
SEP 23 – OCT 22
You want everything in your life to be simple and straightforward today, but as you learn more, reality grows increasingly complex. It's as if your intelligence opens the door to a spiritual path that no longer takes you to where you thought you were going. Your first reaction may be to fight against the direction your destiny is calling. However daunting your journey ahead might seem, the rewards are greater than you can imagine. Ryunosuke Satoro wrote, "Let your dreams outgrow the shoes of your expectations."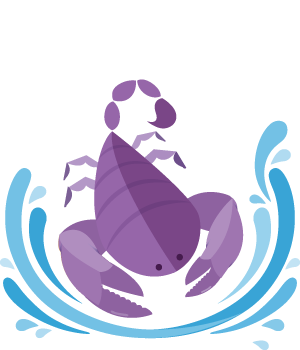 Scorpio Horoscope 
OCT 23 – NOV 21
Although self-exploration can be exhausting at times, you love to discuss the meaning of life in ways that are too intense for most people. However, there may be more opportunities to deep dive into the magical shadows of the subconscious now, making it all the more difficult to hang out in typical social environments. Keep your eyes and ears open as making profound connections with like-minded people can rock your world. Continue to emerge from your cocoon on your own schedule and not according to anyone else's expectations. Be the star you wish to see.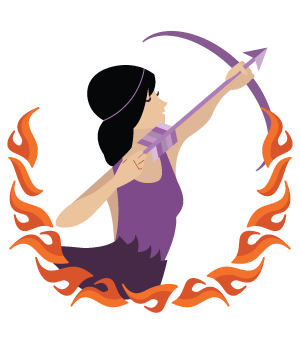 Sagittarius Horoscope 
NOV 22 – DEC 21
You are transforming in ways that are not obvious to others, yet your heightened awareness is part of a trajectory that will ultimately lead you to fulfill your destiny. But trying to understand the larger picture now could be a wasted effort. There are additional pieces that still need to fall into place. In the meantime, keep an open mind and an open heart. Believe in the unexplainable today. Lao Tzu wrote, "The key to growth is the introduction of higher dimensions of consciousness into our awareness."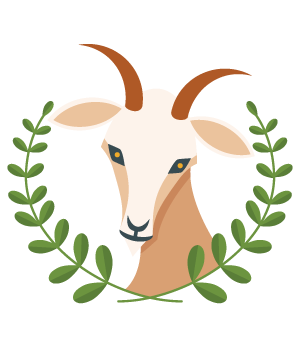 Capricorn Horoscope 
DEC 22 – JAN 19
It's tempting to put all your eggs in one basket today, but that strategy invites swift failure. Rather than concentrating most of your energy on your personal agenda, widen your sites and expand your peripheral vision. Adding social events to your calendar is one way to solidify relationships with your friends and your local community. Strengthening your support network now will pay off when you need it in the future.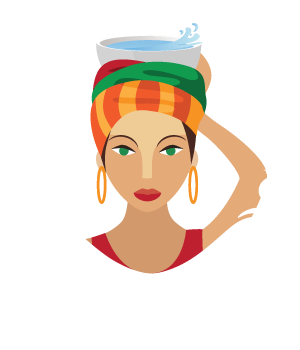 Aquarius Horoscope 
JAN 20 – FEB 18
Recognition for your contribution at work could be forthcoming, but it may manifest very differently than you expect. Do your best to avoid assumptions about future activities, because your preconceived notions could interfere with a best-case scenario that's outside of your current thinking. You are rolling along on a track and will likely see your path through to its conclusion before making any major changes. Success arrives in surprising packages.
Pisces Horoscope 
FEB 19 – MAR 20
There may be some exciting travel plans in your future but you might want to schedule your trip right away, before action-oriented Mars leaves your 9th House of Expeditions tomorrow. Unfortunately, you will only confuse matters if you try to nail down the specific dates now. Instead of being preoccupied with the logistics, stay focused on the big picture. Choosing your destination allows you to color in all the details in your imagination first.
Part of the Daily Insight Group ©2018
Your Daily Horoscopes for Thursday, January 25th

Claire Petulengro, Astrologer
ARIES (March 21st-April 20th)
Opportunity is everywhere, you just need to get back your thirst and hunger for success. Knock backs you had in the past were simply learning curves. Use them to make your future the stuff dreams are made of.
TAURUS (April 21st-May 21st)
Talk of children is strong in your chart. You see with ease what you can do to make other people's lives better places to be. Standing together in family issues can make things happen.
GEMINI (May 22nd-June 21st)
You're tired, but I can also see you wouldn't be if you admitted what was wrong and what you have to change. Doing your facts and figures again can see you with a better outcome than was originally the case.
CANCER (June 22nd-July 23rd)
You don't have to take others advice, but you do have to listen to it today. Others care about you Cancer and by showing that you value their opinion, even if you don't act on it, you will get the support you crave.
LEO (July 24th-August 23rd)
The Sun hands you the gift of persuasion and if there is something you have been trying to talk a close one into, then this is the day to put the pressure on. An old attraction comes to mind for a very unusual reason.
VIRGO (August 24th-September 23rd)
Stop worrying so much about what might happen with your career and instead make it happy Virgo! The negative influence who has been affecting your life is not the threat you think. Ignore them and block their number.
LIBRA (September 24th-October 23rd)
Why are you in such a rush today Libra. Remember that all good things come to those who wait. It seems from your stars that patience is required. Let others get in touch so you can be certain feelings are mutual.
SCORPIO (October 24th-November 22nd)
Time is on your side in business matters, so try to pay more attention to detail and don't be afraid to go over old ground. Knowing that what you've done and what you've presented is the key to your success.
SAGITTARIUS (November 23rd-December 21st)
The need to see someone you have feelings for could see you offending those you have already arranged to see. Don't cancel plans but merge the two. Don't you think it's about time all sides met?
CAPRICORN (December 22nd-January 20th)
Travel brings success, especially the meetings which you were most nervous about. Someone is looking forward to seeing you more than you thought they were.
AQUARIUS (January 21st-February 19th)
Lies have been told and you're determined to get to the bottom of them. For sanity's sake move on Aquarius, it's the only way you'll cut the tie to what was a very toxic situation.
PISCES (February 20th-March 20th)
You thought you were not able to handle certain people who were in your life, but you were wrong. I see from your stars that you were more than capable my friend. Fun times link to an old face entering your life and possibly your heart.
If You Were Born Today, January 25
You have tremendous insight into others' character and motivations. A little mysterious yourself, you need time to retreat and refresh your spirit frequently. You don't always feel understood, but you are also complicated and don't always let others in! However, you thrive in partnership. Your nature is a dual one, and you may hold down two different jobs as well. You are attracted to strong and determined people. With intellect and intuition equally strong, you are a highly interesting and intelligent friend. Famous people born today: Alicia Keys, Robert Burns, W. Somerset Maugham, Virginia Woolf.
Your Birthday Year Forecast:
Your birthday occurs around a First Quarter Moon this year, and you are reaching an important turning point in terms of personal growth. You may be more emotional this year and should watch for unnecessary conflicts and the making of hasty decisions. Otherwise, this is a year of great energy, motivation, and growth. You are more ambitious and desirous of action in the year ahead. This should be a busy, dynamic period in your life.
You have a stronger ability to direct your energies into meaningful activities this year. You're in a fabulous position to pour concentrated energy into pursuit of your desires or special ventures and activities.
You're particularly charming in the year ahead, and you're particularly proud of your relationships. It's a strong year for strengthening your connections with others, both partnerships and friendships.
There can be a stronger tendency toward, or desire for, commitment and deep involvement in your relationships — you're taking love seriously. There can be a willingness to make sacrifices if it seems the best way to make improvements in relationships and with money matters. You can be quite particular in your taste and good with money and savings.
Your ability to express yourself and to solve problems is enhanced this year. You may have opportunities to travel, and matters related to publishing, teaching, and writing should go especially well. You may find that you have the right information at the right time. You could also have big ideas and plans, as your mind is filled with ideas. Work, especially in communications, goes well. Relationships with young people may be particularly rewarding and positive. An optimistic attitude serves you very well, and the desire to expand your mind is strong. With greater receptivity to new ideas and perspectives, you are more likely to attract positive energies.
You are likely to be popular with others when it comes to your ideas and communications, especially as you are communicating with enthusiasm and cheerfulness, and this can bring rewarding experiences and opportunities into your life.
There may be a project, idea, or person that demands much of your attention or occupies much of your thoughts. It's a strong year for any project or studies that require concentrated effort. You are especially resourceful.
You're expressing and asserting yourself more naturally and confidently this year, which benefits all areas of life. Suppressed anger is more effectively released in creative ways. It is easier than ever to express your individuality in a manner that is true to you.
Your passions and enthusiasm run high in the period ahead, and you find it natural to channel this extra energy constructively. This is an excellent year for enterprising endeavors and new interests. You're drawn instinctively to certain projects that have long-term value. It can be an especially creative, tuned-in year for self-expression, not only verbally but through hobbies, games, or sports. Even so, you're especially charming and diplomatic, investing much in your relationships.
2018 is a Number One year for you. Ruled by the Sun. This is a year of action. The seeds you plant now, you will reap later. Others might find you less sociable, as you are busier than ever and you focus on your activities and your needs. Still, you are outgoing and your initiative is stronger than ever. Advice – Stand alone, take action, start fresh, express independence.
2019 will be a Number Two year for you. Ruled by the Moon. This is a year of potential companionship. It is a quiet, gentle, and mostly harmonious year that is less active than other years. Instead, you are more responsive to the needs of others. If you are patient and open yourself up in a gentle manner, you will attract both things and people. This is an excellent year in which to build and develop for the future. Advice – be patient, be receptive, enjoy the peace, collect
Get A Jump On Tomorrow…
Your Daily Horoscopes for Friday,, January 25th
Claire Petulengro, Astrologer
ARIES (March 21st-April 20th)
The stars line up to bring your career to the fore. You no longer worry about what ifs, you are determined to make sure that you are at the top of your game. Don't let arrogance stop you from accepting a learning course.
TAURUS (April 21st-May 21st)
A sensitive air which Mars is placing over you will see you reading too deeply into what other people say today. Try to look at actions as well as words and you will soon see that you are loved and supported.
GEMINI (May 22nd-June 21st)
Your powers of concentration are not as good as they usually are. If you can get a second opinion on any work or facts and figures you are working on, then do so. It could save you financially and professionally.
CANCER (June 22nd-July 23rd)
The home comes to the fore and you'll be looking at ways you can better run your household to ensure that your incomings don't become less than your outgoings. A new flirtation has great potential.
LEO (July 24th-August 23rd)
You may not be able to get the finances you need as and when you need them, but you will get them eventually. Use your ability to talk people round with words to manage this tricky time.
VIRGO (August 24th-September 23rd)
You and a close one don't seem to be getting on as well as before and this is having a knock on effect on how you feel as a person. Be the one who begins heart to hearts tonight.
LIBRA (September 24th-October 23rd)
It is imperative at this time that you listen to the words of advice that a family member is giving to you. You think your close ones don't have your best interests at heart, but you are wrong.
SCORPIO (October 24th-November 22nd)
Information you have learnt since the beginning of this year is your secret weapon to getting out of a situation and into the life you want. You wanted a push and now you have it. Reason and motivation are yours.
SAGITTARIUS (November 23rd-December 21st)
A new arrangement is not sitting as well with you as you had hoped and this could lead to you acting in a way today which others will find out of character.
CAPRICORN (December 22nd-January 20th)
I know you're bored with your current situation, but I also know you are the only one who can change it. Stop thinking what if and instead think when and how. Actions taken today are sure to make you smile.
AQUARIUS (January 21st-February 19th)
Your social life is changing and many of you Aquarians will find yourself running with a different crowd and doing things which are different and more inspiring. An ex is trying to get in contact. Remember why you left them!
PISCES (February 20th-March 20th)
You see through lies and fools easily and it will be hard for anyone to pull the wool over your eyes today my friend. Don't let others know what you know just yet. Keep your aces for a few days.
Psychic Tip of the Day
MYSTIC NIGHTS
A seduction will make the night appealing, and a lover's voice could sound like the sweetest music. Are you singing a catchy tune yourself?
Part of the Daily Insight Group ©2018
Tarot Card of the Day
Seven of Coins
---
January 25th, 2017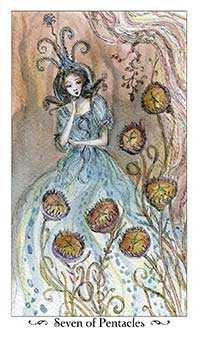 The Seven of this suit is typically a paean to the humble laborer who is willing to show up every day and sweat in the sun for next season's bounty. The traditional concept is cultivation, with an attitude that slow and steady wins the race, with faith in nature's assistance. The protagonist of this card doesn't make excuses, isn't whimsical or moody, but is dedicated and sees the job through. Of course, it's no good to count your chickens before they hatch, but there's no question that the person who is vigilant over a project is more likely to get the desired result.
Someone who works with nature, cooperating with her ways, will waste less energy and time than the person who works against her. As a side meaning, we sometimes see this normally humble farmer in a moment of frenzy, betting the crop on a roll of the dice. This represents a moment of dementia, addiction or desperation which hopefully will not last long enough for the farmer to lose everything!
Daily Love Tarot
The Sun
__________________________________________
January 25th, 2017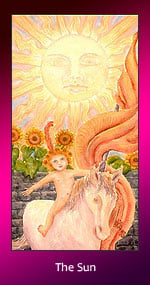 The Sun is an invitation to a supportive relationship in which you can be yourself around your significant other. You feel relaxed and loved, with a sense of peace of heart. You've struck gold and entered into a new realm. Keep looking if this is not how you feel because it is how things should be. You can't expect improvement in a long-term union if you do not take effective steps to create it.
Your Erotic Tarot
The Judgement
_________________________________________________
January 25th, 2017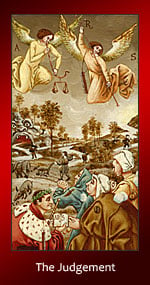 The Judgement card represents a sexual awakening, and now that you aren't afraid to move in a new direction, a whole new world awaits you. What sex positions do you want to try, and which fantasies have you been dying to act out? Being honest with yourself and potential partner(s) about the details of what you desire will help you get what you want faster, and the end result will be much more satisfying. And above all, enjoy your sexual liberation!
Your Daily Rune for January 25th, 2017
Mannaz
"Man-az" – Literally: "Mankind"
Esoteric: Humankind, awareness
Rune of the Divine structure of intelligence in the human soul or psyche. Rune of the horizons of human existence and collective potential.
Psi: mind & memory (Hugin & Munin), the difference between human and all other life, development of the intellect, rational mind, perfected intelligence
Energy: psychic order of the gods reflected in humankind, projection of Self into time
Mundane: thinking, planning, analysis, the human condition, people at large (contemporary: the masses)
Divinations: Divine structure, sustainability, intelligence, awareness, social order, divine influence in life; or depression, mortality, blindness, self-delusion, collective suicide, bigotry, elitism, intellectual arrogance.
Governs:
Self-Actualization
Realization of the divine structure in humankind
Increase in intelligence, memory and mental powers (passing tests)
Unlocking the third-eye hvel, the "mind's eye"
Activating the dynamics of your own inner Christus, or Higher Self
Awareness of our roles as co-creator with the gods and nature
Mental and spiritual potential
Your Animal Spirit Guide for January 25th, 2017
The Falcon

The Wisdom of the Budda
To be idle is a short road to death and to be diligent is a way of life; foolish people are idle, wise people are diligent.
Your Earth Sky News for January 25th – 2018's 2nd supermoon on January 31
January has two full supermoons. The 2nd one comes on January 31. As the 2nd full moon of the month, it carries the name Blue Moon. Plus, it'll undergo an eclipse!
A supermoon is a new or full moon closely coinciding with perigee – the moon's closest point to Earth in its monthly orbit. An astrologer, Richard Nolle, coined the term supermoon over 30 years ago, but now many in astronomy use it as well. Supermoons have entered the popular culture (check out Sophie Hunger's music video in this post, for example), and they can cause real physical effects, such as particularly high and low tides. According to the definition of supermoon coined by Nolle, the full moon of December was 2017's only full supermoon. January 2018 will have two full moons – on January 1 and 31 – and both are supermoons. Follow the links below to learn more about supermoons.
When is the next supermoon? By Richard Nolle's definition, a new moon or full moon has to come within about 224,000 miles (361,000 kilometers) of our planet, as measured from the centers of the moon and Earth, in order to be considered a supermoon.
By that definition, the two full moons in January 2018 are both supermoons.
The December 2017 full moon was also a supermoon.
Of this series of three supermoons (one in December 2017, two in January 2018), the January 2 supermoon was the closest and largest. Thus it was the closest and largest full supermoon of 2018.
But the January 31, 2018, supermoon is by far the coolest! Many people will call it a Blue Moon because it'll be the second of two full moons in one calendar month. Moreover, the January 31 supermoon will stage a total eclipse of the moon.
Read more: Super Blue Moon eclipse on January 31
We can expect each full moon supermoon in this three-part succession to recur after 14 lunar months (14 returns to full moon). By the way, 14 lunar months represents a time period of about 1 year, 1 month and 18 days. In 2019, the second of three full moon supermoons will showcase the closest and largest supermoon of the series:
Full moon supermoons in 2019

Full moon distance (2019 Jan 21): 357,715 km
Full moon distance (2019 Feb 19): 356,846 km
Full moon distance (2019 Mar 21): 360,772 km
In 2018, a series of new moon supermoons will occur when the new moon closely pair ups with perigee on June 13, July 13 and August 11, 2018. The second of these three new moon supermoons on July 13, 2018, will present the closest new moon supermoon of 2018. Of course, these new moons will be invisible to the eye, unless you're in a position to witness the partial solar eclipse on Friday, July 13, 2018.
Once again, the following "season" of three new moon supermoons in 2019 will recur after 14 lunar months (14 returns to new moon): August 1 and 30, plus September 28, 2019. Again, the second of these three new moon supermoons on August 30, 2019, will feature the closest new moon supermoon of 2019.
What is a supermoon? We confess: before a few years ago, we in astronomy had never heard that term. The term has only recently come into popular usage. Richard Nolle defined a supermoon as:
… a new or full moon which occurs with the moon at or near (within 90% of) its closest approach to Earth in a given orbit.
That's a pretty generous definition, which is why there are so many supermoons. By this definition, according to Nolle:
There are 4-6 supermoons a year on average.
Some supermoons are full moons, and some are new moons. In the year 2018, any full moon or new moon coming closer than 361,554.9 km of Earth counts as a supermoon. In 2018, the closest perigee is 356,564 km and the farthest apogee lies 406,464 km distant. This is a difference of 49,899 km, so 90% of this difference is 44,909.1 km (0.9 x 49,899 = 44,909.1). So any full moon or new moon less than 361,554.9 km (406,464 – 44,909.1 = 361,554.9) from Earth enjoys supermoon status.
What did astronomers call these moons before "supermoons?" We called them a perigean full moon, or a perigean new moon. Perigee just means near Earth.
The moon is full, or opposite Earth from the sun, once each month. It's new, or more or less between the Earth and sun, once each month. And, every month, as the moon orbits Earth, it comes closest to Earth. That point is called perigee. The moon always swings farthest away once each month; that point is called apogee.
No doubt about it. Supermoon is a catchier term than perigee new moon or perigee full moon.
We first became familiar with the supermoon label in the year 2011 when the media used it to describe the full moon of March 19, 2011. On that date, the full moon aligned with proxigee – the closest perigee of the year – to stage the closest, largest full moon of 2011.
Spring tides will accompany the supermoons. Will the tides be larger than usual at the next supermoon? Yes, all full moons (and new moons) combine with the sun to create larger-than-usual tides, but closer-than-average full moons (or closer-than-average new moons) elevate the tides even more.
Each month, on the day of the new moon, the Earth, moon and sun are aligned, with the moon in between. This line-up creates wide-ranging tides, known as spring tides. High spring tides climb up especially high, and on the same day low tides plunge especially low, giving rise to what's called a perigean spring tide. If you live along an ocean coastline, watch for them! They typically follow the supermoon by a day or two.
Will these high tides cause flooding? Maybe yes, and maybe no. Flooding typically occurs when a strong weather system accompanies the spring tide.
Dates of closest full supermoons in past and future years. More often than not, the one day of the year that the full moon and perigee align also brings about the year's closest perigee (also called proxigee). Because the moon has recurring cycles, we can count on the full moon and perigee to come in concert in periods of about one year, one month and 18 days.
A lunar month refers to the time period between successive full moons, a mean period of 29.53059 days. An anomalistic monthrefers to successive returns to perigee, a period of 27.55455 days. Hence:
14 lunar months x 29.53059 days = 413.428 days
15 anomalistic months x 27.55455 days = 413.318 days
Therefore, the full moon and perigee realign in periods of about 413 days (one year and 48 days). So we can figure the dates of the closest full moons (<357,000 km) in past and future years:
Extra-close perigee full moons from 2010 to 2020
2010 Jan 30 (356,593 km)

2011 Mar 19 (356,575 km)

2012 May 06 (356,955 km)

2013 Jun 23 (356,991 km)

2014 Aug 10 (356,896 km)

2015 Sep 28 (356,877 km)

2016 Nov 14 (356,509 km)

2018 Jan 02 (356,565 km)

2019 Feb 19 (356,761 km)

2020 Apr 08 (356,907 km)
There wasn't an extra-close perigee full moon in 2017 (<357,000 km). The extra-close coincidence of full moon and perigee didn't happen again (after November 14, 2016) until January 1-2, 2018.
Looking further into the future, the perigee full moon will come closer than 356,500 kilometers for the first time in the 21st century (2001-2100) on November 25, 2034 (356,446 km). The closest full moon of the 21st century will fall on December 6, 2052 (356,425 km).
By the way, some astronomers will call all the full moons listed above proxigee full moons.
But, like many of you, we'll have fun just calling 'em supermoons.
Bottom line: The January 31, 2018, full supermoon is also a Blue Moon, and it will undergo an eclipse.
Bruce McClure has served as lead writer for EarthSky's popular Tonight pages since 2004. He's a sundial aficionado, whose love for the heavens has taken him to Lake Titicaca in Bolivia and sailing in the North Atlantic, where he earned his celestial navigation certificate through the School of Ocean Sailing and Navigation. He also writes and hosts public astronomy programs and planetarium programs in and around his home in upstate New York.
Originally published on EarthSky
A Little Humor for Your Day
Evocation of the Pizza Delivery Lad
Perform'd verily in great quantitie on the eves of Freyja's Day and Saturn's Day
by Sgaileach Sidhe
Know ye, of brite eyes and rumbling tummy, that yon ritual hast been performéd by thine ancestors since first man yearnéd for munchies.  Prepareth, hence, for thy ritual by cleansing thy Desk area to preserve a sacred space for thy pizza, which shalt shortly be deliveréd unto ye by the hallowed messenger.  Relinquish, thee, all papers and such which doth undoubtedly clutter thy sacred Desk until the time of pizza doth occur.  And set ye out upon thy keyboard a mighty set of napkins, for the art of pizza ingestion ist a faulty process fraught with grease stains.
Upon this sacred preparation, annoint ye now thy lips with Cola of thy deity's significance and prepare to petition the spirits of thy local and most favoréd patron deity of pizza.  Be it called upon by the name of Domino, Our Little Caesar, Howie the Hungry, or Great Father Romano…ye shalt call upon thy deity for spirited release from the hunger pangs of thy tummy.
Begin ye now the ritual.  Take up the divination of thy telephone, and dial ye in thy pizza deity's sacred number, Qabalistic values thereof notwithstanding.  Speak patiently and slowly thy hidden name and thy petition; take care to outline the detailings of thy contracted pizza lest the spirits deny ye a flavor ye hath not rememberéd.
Upon thy departure from the telephonic spirit realm, the herald of thy pizza deity shalt impart unto thee the wisdom to know what tribute this day be for thy request, and lo!  'Tis then that ye shalt make thy way towards thine wallet and retrieve therein the sacred coins requiréd to placate the pizza delivery lad.
Upon closure of thy sacred connection with the divinatory Telephone, hold ye up thy sacred coins and wait ye thrice ten minutes for the spirit to appear.  If the spirit be late, thy sacred coins shalt lose their potency, and thou wilt receive thy pizza as a blessing free of charge.  Else placate the messenger with thy coins upon his (or her) arrival, and ye shall gain thy petitioned pizza.
As anchovie, so bacon.  So meade it be.
May thy workings be tasty and fattening.
A Little Thought from Me to You…….
I pledge allegiance
to the Earth
Of our Beloved Solar System
and to all
of Her creatures
for here they dwell
One planet
united in harmony
with universal love
and compassion for all.
—2016 livingsky.org
For all Your Magickal Needs, Think Magickal Necessities….
e