Your Weekly Ogham Reading for the Week of November 19th
Duir-Oak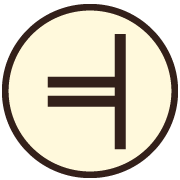 The name of the oak tree was part of the early Celtic word for Druid. Oak trees have always had a greater tendency to be struck by lightning, thus they have always had a more sacred standing among many cultures. It is a tree of great strength, durable hardwood, and its roots grow as deep as the branches grow high. To the Druids it was the King of The Woods. Thus these features of the letter Duir allow us to focus this reading on strength, resilience, power, and nobility. Like the mighty oak tree you will prevail.
Fortune – This Ogham denotes new paths, new doorways, and success once you decide to follow these new ideas!
Muin-Vine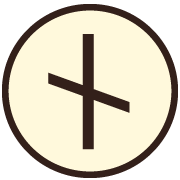 The spiraling vine is a symbol of connectivity. Over time the vine grows around everything, through the physical and spiritual, and through the conscious and subconscious. However it takes time and patience for the vine to slowly connect everything. When we draw this letter we think of unity, being one with our surroundings, and connecting to all living things. This can especially have a special meaning in our modern world of online connections. The world slowly resembles one giant vine!
Fortune – This Ogham is telling you to take a strong look at your personal connections in life. Friends, lovers, and coworkers will have an important say in your matter!
Ngetal-Broom
Brooms tolerate poor soil and growing conditions, they are known for wasteland reclamation, a way of cleaning up hazardous sites. It is no surprise that this plant is also where the term broom arose as a cleaning tool. Over the centuries the Ngetal, or broom, as been associated with healing, cleaning, and restoring what once was. Drawing this letter shows some aspect in life has been cleaned and healed or is in great need of it.
Fortune – It is time to cleanup in life! This Ogham is a sign that you need to find the mess that has been made in your life or someone close to you and sweep it up!