Your Daily Ogham Reading
Beith-Birch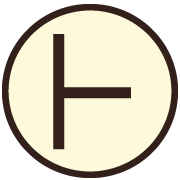 The Birch tree is known as a pioneering species, which means it is often first to colonize open ground following a disturbance or fire. Because of this natural fact Beith is the first letter of the Ogham alphabet. It symbolizes birth, renewal, and new beginnings. The Beith symbol appearing is a true sign that a change has occurred or will occur.
Fortune – Drawing this Ogham is a way of telling you to look for a new path, a necessary change is on the way!
Quert-Apple
In many religious traditions the apple is a mystical or forbidden fruit. Yet to the Celts it was the food of the Gods. Despite it's often bad reputation it is clear that the apple is a source of nutrition, health, and sustenance. That is why we read this ogham letter has having to do with life, health, and healing… a Quert a day keeps the bad vibes away!
Fortune – Take a good look at your mental and physical health. This Ogham is a warning to be mindful of nutrition and healing, take care of yourself!
Straif-Blackthorn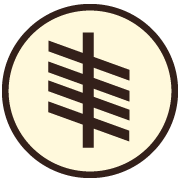 This thorny tree is known for it's negative uses over the years. It has been used for cattle proofing with its thorns, the berries have been turned into alcohol, and the thorns were once dipped in poison as a weapon. Drawing this letter brings forth ideas of pain, negativity, pessimism, and potential conflict. If Straif comes up in your reading it is very wise to pay attention to any warnings.
Fortune – This Ogham can denote very bad signs ahead. Pay very close attention to matters in life that way you can avoid the warning that you were given