The Witches Divination Journal for Wednesday, March 14th
Your Daily Love Horoscopes for Wednesday, March 14th
Tarot.com Staff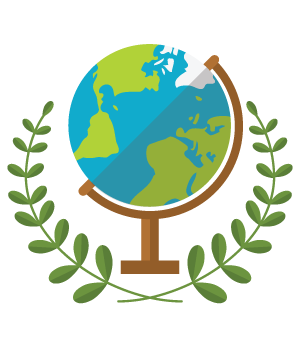 General Horoscope
Recent setbacks and successes race through our minds today as an anxious half-square between optimistic Jupiter and pessimistic Saturn heightens immediate concerns without offering a clear solution. Meanwhile, the progressive Aquarius Moon enables us to stand back and take a more global approach to our personal problems. Balancing the good news and the bad news can be exhausting, especially if we place ourselves in the middle of every conflict.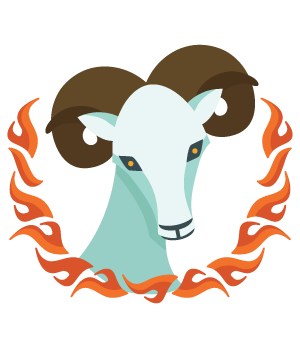 Aries Horoscope 
MAR 21 – APR 19
Reality has picked you up, spun you around several times and set you back down on the ground, leaving you dizzy and disoriented. You thought you knew exactly where you were going, but you're no longer as certain as you were. You might even feel as if you are emerging from a combat zone. Although everything seems more peaceful now, you still must decide what to do next. Clarity arrives after a heavy dose of contemplation. John Maxwell wrote, "Life is a matter of choices, and every choice you make makes you."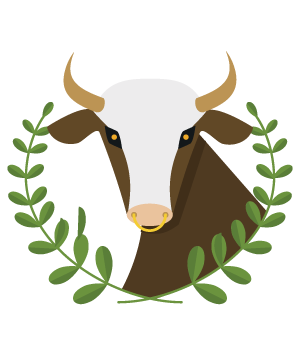 Taurus Horoscope 
APR 20 – MAY 20
Although you may be uncertain of your best path forward, you have more answers than questions now. You're comfortable with starting slowly on your new adventure and building momentum once you can see how well you're progressing. Fortunately, you already know that your plans will need to be modified as you acquire more information. Your determination, coupled with a methodical start, improves your chances of arriving at your destination in record time. Yard by hard, it's hard; inch by inch, it's a cinch.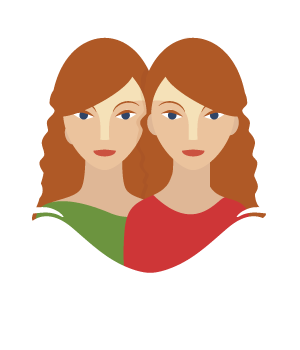 Gemini Horoscope 
MAY 21 – JUN 20
It's all too easy to play the role of a victim if something occurs to thwart your plans. But it's unlikely that whatever happens now is much of a surprise because you were probably already aware of certain contingencies that could go wrong. Even if today's hassles are connected to yesterday's events, you won't gain anything by crying over previously spilled milk. Look at the situation from a cool and emotionally detached point of view and figure out what you can do in the present moment to minimize the resistance you face. Objectivity is your friend.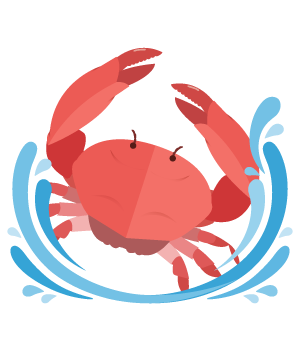 Cancer Horoscope 
JUN 21 – JUL 22
You don't have to take no for an answer from the cosmos today, especially if you know your efforts will benefit many people in the long run. But your altruistic intentions are only part of the big picture. It's not going to be an easy route to get others to accept your ideas now. Nevertheless, you can't give up because you're on an important mission. Imagine you're a river flowing downstream; you will surely encounter resistance, but ultimately a few obstructions won't put an end to your journey. Nothing has the strength to prevent you from finding your way to the sea when you're determined to fulfill your destiny.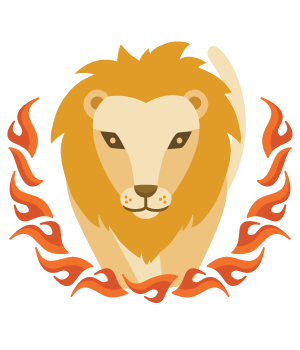 Leo Horoscope 
JUL 23 – AUG 22
You can keep up the appearance of dedication and hard work, but you could be struggling on the inside. Feelings of resentment or frustration fester because you think you're not being allowed to contribute what you have to offer. You may believe that your creativity is being stifled now, but you don't necessarily want to admit defeat and quit your job. Continue to show your best self while quietly developing other ideas. The time will come soon enough when you will be given the chance to stretch your wings. Patience, grasshopper; your life is a glorious work in progress.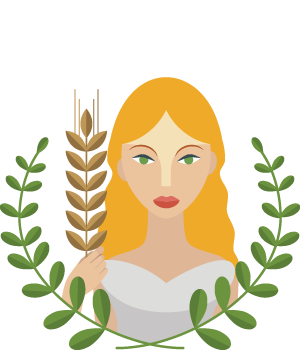 Virgo Horoscope 
AUG 23 – SEP 22
You believe you finally have a viable solution to a work problem that's been bugging you. However, upon closer analysis, or once you initiate remedial action, you begin to realize that you started with a faulty assumption or jumped to an incorrect solution. Either way, you must pause long enough to reevaluate your chosen course and make any corrections necessary to get back on track. There's no reason to let your pride stop you from reaching your destination. Bob Marley said, "Forget how much it hurts and try again."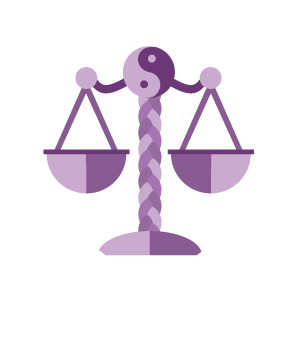 Libra Horoscope 
SEP 23 – OCT 22
You're willing to do whatever it takes to make a unique statement today. Instead of adopting the consensus of the group, you want everyone to see your unconventional side. Nevertheless, it may be more complicated to go against the grain now than you think, especially if others take you to task on your appearance or your actions. But you don't need to change your dance steps to match anyone else's music when you can hear your own so clearly. Jennifer J. Freeman wrote, "You are far too smart to be the only thing standing in your way."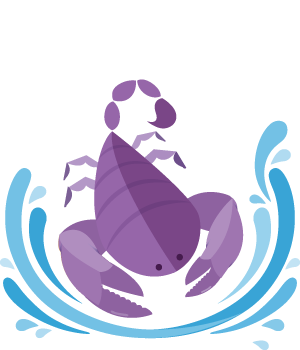 Scorpio Horoscope 
OCT 23 – NOV 21
You wonder if your method of resolving stressful dynamics at work is the best approach. You might even think your plan is just a clever attempt to avoid the deeper issues lurking in the shadows now. However, your observations are valuable and could influence other people's actions. Don't hold back because you're afraid of the consequences. Delivering your message may create an immediate stir or precipitate outright conflict today, but that's just part of the healing process. Remember, it's the darkest just before the dawn.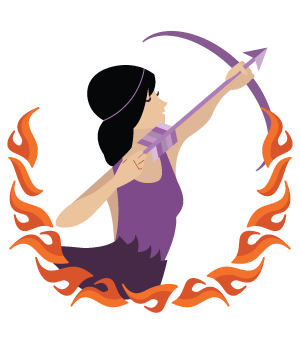 Sagittarius Horoscope 
NOV 22 – DEC 21
Yesterday's plans may run into opposition today, sending you back to the drawing board when you thought you were ready to push ahead. But a current stumbling block isn't necessarily a long-term delay; you're simply being informed by the cosmos that your preparation isn't quite complete now. Don't waste any time trying to analyze how you arrived at your uncomfortable position. Swing into action and take care of the obvious issues that need to be resolved before you return to creating your masterpiece.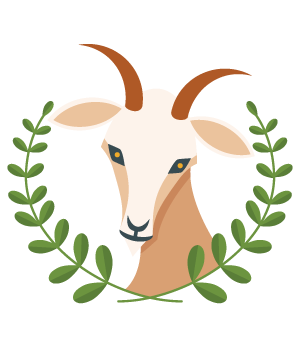 Capricorn Horoscope 
DEC 22 – JAN 19
You might be showing several signs that your energy is flagging. It's possible that you've been working so hard that everything is catching up with you now. But it would be extremely inconvenient if you fell ill because your immune system is weakened. Fortunately, there are concrete things you can do now to ensure your physical wellbeing. Don't wait until it's too late. Simple improvements to your lifestyle will make a significant difference, like exercising regularly, eating well and getting sufficient sleep. Roman poet Virgil wrote, "The greatest wealth is health."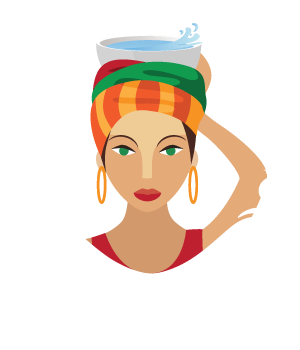 Aquarius Horoscope 
JAN 20 – FEB 18
It feels as if it should be all about you today. Although sometimes it seems like you're a character in someone else's drama, you want to be the hero of your own story now. But you must let others know what you need if you expect them to play their parts correctly. It's risky to ask for something because it reveals your vulnerability. Nevertheless, it's crucial to push through your fears if you want to reach new heights. Aldous Huxley wrote, "If you don't gamble, you'll never win."
Pisces Horoscope 
FEB 19 – MAR 20
Experiencing a dark night of the soul can be a catalytic event that changes everything. Although the major issues in your life from yesterday are still relevant today, your attitude is evolving. Rather than accepting your current fate, you're ready to alter it according to your plan. Instead of feeling like your chances for success are fading, you can see a viable path into the future that you wish to pursue. Poet John Mark Green wrote, "Beautiful are those whose brokenness gives birth to transformation and wisdom."
Tarot.com is Part of the Daily Insight Group ©2018
Your Daily Horoscopes for Wednesday, March 14th
Aries
Your humanitarian impulses are active and strong today, dear Aries, and you can feel particularly hopeful about new plans and what's on the horizon. This is due to a Moon-Uranus connection that encourages you to seek out like-minded people or friends who accept you for who you are. Relationships tend to fare well, particularly with patience. Even so, a Jupiter-Saturn minor challenge reminds you to be realistic, and especially with Jupiter now retrograde, growth should be steady for it to stick. Refining current projects, particularly related to your career or work, makes the most sense now.
Taurus
The Moon is in your sector of reputation, status, and career all day, dear Taurus, and you quite readily take the lead, preferring to fill your responsibilities first. The Moon connects with Uranus, stimulating new or unique approaches to what you're doing. With a Jupiter-Saturn aspect that's been in play since December, however, you may be reconsidering a long-term goal or dealing with something that you overlooked in order to clear the path for moving forward. It's not the time to give up on a project just because it's slowing down or taking too long, but to attend to duties that will help clear up delays and set the ball rolling to make progress. Slow and steady wins the race now. Relationships may also be settling in.
Gemini
Today, you're likely to be in a philosophical mood, dear Gemini, or inclined to look at the big picture rather than the details. This allows you the chance to envision where you're headed, and although the smaller steps you need to take towards your goals are important, a reminder of the vision helps keep you motivated. However, a Jupiter-Saturn aspect that first came into our lives in December and is now strong again suggests a need to go slowly with a work or health initiative. This will help you get back on track. Checkpoints such as this one are useful in the long run.
Cancer
Emotionally today, you're gravitating towards deep, satisfying conversations and experiences, dear Cancer, with the Moon in your solar eighth house all day. You're in a good position for connecting with upper-level people today, as well. You're in good touch with your intuition regarding your direction, path, or career, and you're in a good place concerning your image or reputation. However, a Jupiter-Saturn aspect active today points to the need to pace yourself in areas where you've been going too fast or pushing too far, particularly related to relationships and creative projects. This influence first entered our lives in December and will finish in September.
Leo
A Jupiter-Saturn transit that first formed in December comes together exactly again today, dear Leo, and this influence reminds us of the need to pace ourselves. Last week, Jupiter's retrograde turn nudged us in this direction, and events this week will drive home the point: slow but steady wins the race. Overdoing even a good thing can spoil matters, and this can specifically relate to your home and work. Today, your energy levels might not be up to par, and you could have a tough time making a solid decision. However, you're quite fine with giving the floor up to someone else for the time being. Activities seem to be better in twos today!
Virgo
You might benefit from looking to the past for answers to problems in the present, dear Virgo. This is a time for making edits and refinements instead of pushing forward too eagerly. In some ways, this may even be a comforting thought since you've been particularly excited about your current projects but perhaps taking on a little too much. Pacing yourself works best now, and it feels right. The Moon transits your work and health sector all day, and you're likely to feel emotionally satisfied only once you've handled your duties. You're not doing things in rigid or boring ways today, and this helps spruce up your routines.
Libra 
The Moon is in your playful solar fifth house all day, dear Libra, encouraging you to let go of recent tension and maintain good humor, finding a nice balance between work and play. This is especially useful now with a Jupiter-Saturn influence also active that insists we pace ourselves. For you, this is most appropriate in areas of finances, business, and home life. Last week, Jupiter's retrograde encouraged a look back before moving forward with business and money matters. Now, events or circumstances seem to remind you that it's best to edit, refine, and cover all your bases than to push forward too eagerly or take on new projects.
Scorpio
The Moon transits your home and family sector all day, dear Scorpio, favoring familial relationships and domestic activities. Work at home — or on the home — can be satisfying now. You're bringing new ideas to problem areas. Also today, Jupiter in your sign faces an obstacle, forming a minor challenging aspect with Saturn and reminding you that sometimes you need to slow down and make adjustments to make progress later. This aspect first formed in December and will form again in September. These exact aspects can act as reminders, but certain cautions are active throughout the period — the message is: pace yourself. Now that Jupiter is retrograde, it's especially important to take things slow and steady. If enthusiasm dampens a little, know that it's temporary.
Sagittarius
It would be appropriate to conserve your energy, observe, and strategize now, dear Sagittarius. Your ruler, Jupiter, forms a minor but challenging aspect to Saturn today, and this can serve as a reminder to slow down. There may be a delay to deal with or an apparent backward step in a pursuit. This aspect first formed exactly in December and will perfect again in September for the last time. Editing and refining are appropriate now, and in fact, will serve you very well! The Moon spends the day in your communications sector, and you're curious about what's going on around you, as well as ready to make adjustments or reach out and connect with others. Particularly as the day advances, you'll be seeing possibilities more than flaws, which lifts your spirits.
Capricorn
The Moon spends another day in your resources sector, dear Capricorn, and you're in good shape for taking care of business. You have particularly inventive and progressive ideas regarding your home or family life these days, and this is very much the case today, too. Also now, you may experience a dilemma between whether to enlist help or go solo on a matter. Alternatively, it's a time for recognizing where your extracurricular activities may be getting in the way of your goals. Your best bet will be to find ways to satisfy both your needs for companionship and self-reliance rather than feel you have to choose one or the other. This time period favors a go-slow approach.
Aquarius
The Moon spends another day in your sign, dear Aquarius. Your mood is excellent and your mindset is positive. You're communicating especially well. People thoroughly enjoy your company these days, even more than usual. A Jupiter-Saturn semi-square exact today reminds you of the limitations of a particular goal or initiative, however. There can be a sense that you have to go back to the drawing board on a decision or plan. Paying attention to details and doing editing work –or simply slowing things down — can be useful strategies now.
Pisces
The Moon spends another day in your privacy sector, dear Pisces, encouraging you to take things easy and keep a low profile just for now. This is not the only reason to pull back a little from things: a Jupiter-Saturn influence challenges you to keep things real and avoid pushing the limits. This aspect first formed in December and will perfect for the last time in September. As well, we're only a few days away from the New Moon that will occur in your sign, sparking new plans and new beginnings. Winding down makes sense in preparation for this. Today's energies feel cautious overall, making it a good time to go slowly and to avoid taking on brand new initiatives.
Source
Astrology Cafe
If You Were Born Today, March 14th
You are multi-talented, strong-minded, and very versatile. At the same time, you give of yourself very freely to the people you care about, and to any cause that you take to heart. Moody and changeable, nevertheless you are determined and responsible. There is always an air of mystery around you that others find intriguing. You are extremely perceptive, seeing things that most others fail to see.Famous people born today: Albert Einstein, Billy Crystal, Michael Caine, Quincy Jones, Hank Ketcham, Prince Albert, Jamie Bell.
Your Birthday Year Forecast:
The year ahead can be an ambitious time and a supportive period for reaching your goals. You might solve a long-standing problem, or capitalize upon a resource that was previously hidden.
This is an excellent year in which to advance projects revolving around communications – writing, speaking, selling, and so forth. Your reputation may be enhanced through word of mouth. Making new contacts through learning and mental pursuits figures strongly as well.
Mercury conjunct Venus in your Solar Return chart adds charm to the way you present your ideas this year, certainly helping to smooth over differences in your personal relationships. This influence also helps you to express yourself more creatively. Even so, their square to Saturn suggests some obstacles to overcome. Getting serious about love and money can be a theme this year. The need to buckle down with your finances or with certain pleasures may be necessary. The responsibilities of partnership, love, or friendship can be magnified this year.
Bursts of creativity and energy emerge at seemingly perfect times and help you to further your goals. Healthy risk-taking is likely again this year, as you are more able to spot an opportunity when you see one. You are progressive, growth-oriented, and ready to take the initiative when the moment feels right.
This is also a fine period for expanding your connections, contacts, creative pursuits, and romantic relationships. Relationships benefit from increased generosity and goodwill. You're more inclined than usual to indulge, shop, socialize, and enjoy yourself this year. Whether it's a hobby, person, or pursuit, this is a good time for discovering what makes you happy.
Your energy levels run high this year, but you should watch for hasty or impetuous behavior. Remember that haste makes waste. This year is likely to be especially busy. You could be rather wilful and impassioned, and it would be best to channel excess energy into healthy physical outlets. You feel a great need for action, but if you don't know where you're headed, you might take the wrong turn. As long as you channel the excess energy constructively, instead of wasting your time arguing or getting yourself into conflicts with others, you can accomplish much this year.
Jupiter forms a trine to your Sun in October 2018, and you have a stronger than usual desire to improve, grow, and learn. This is a fortunate aspect that helps boost optimism and confidence, and you are able to attract fortunate circumstances into your life as a result. Problems are easier to resolve. Matters related to universities, higher education, religion, publishing, legal affairs, and/or foreign interests can be especially strong. It's an excellent time to further your education. You are likely to enjoy a larger perspective on matters that keeps you from getting lost in details or overly frustrated by everyday stresses during the course of the month.
The year ahead can be an ambitious time and a supportive period for reaching your goals. This can be an inventive time of your life that's good for breaking out of old patterns and making powerful changes. You receive plenty of cosmic support for making big improvements or lifestyle changes.
2018 is a Number One year for you. Ruled by the Sun. This is a year of action. The seeds you plant now, you will reap later. Others might find you less sociable, as you are busier than ever and you focus on your activities and your needs. Still, you are outgoing and your initiative is stronger than ever. Advice – Stand alone, take action, start fresh, express independence.
2019 will be a Number Two year for you. Ruled by the Moon. This is a year of potential companionship. It is a quiet, gentle, and mostly harmonious year that is less active than other years. Instead, you are more responsive to the needs of others. If you are patient and open yourself up in a gentle manner, you will attract both things and people. This is an excellent year in which to build and develop for the future. Advice – be patient, be receptive, enjoy the peace, collect.
Source
AND
Get A Jump On Tomorrow….
Your Horoscopes for Thursday, March 15th
Aries
It's time to hit the emotional reset button as the Moon enters your sector of rest, reflection, and privacy today, dear Aries. This is the time of the lunar month, lasting over two days, for taking a break, looking to the past, and reorienting yourself as you prepare for a new beginning. Even though you're going under the radar for a few days, you're also quite focused on some of your goals and ambitions. The Moon connects to Saturn in your career sector, and this may very well be a good time to do some catch-up work. It makes sense to keep a low profile and do some reflecting and relaxing now. You seem to function very well behind the scenes right now, perhaps feeling more comfortable this way just for the time being. Certainly, you need a break from the usual. This is a fine time to do some form of emotional inventory as you're practical about what's good for you and what may need some pruning or editing.
Taurus
The Moon's move into your social sector today suggests a desire to kick back and enjoy yourself, dear Taurus, but with the Moon's connection to Saturn, you likely won't be kicking back too far! Friendships, entertaining, enjoying company, or connecting with your happiness goals and dreams can be in sharper focus. Your sense of community and your desire to interact freely with others is strong. The Moon will continue to transit your sector of friendships until Saturday, stimulating your wish to be involved. You're likely to enjoy a smooth flow of expression, and you find it natural to dream up exciting plans for the future. Productivity increases as the day progresses. Conversations become a little more serious, or you're drawn to information that serves a practical purpose. Studies and personal interests can thrive now.
Gemini
You've been craving a little more adventure than usual, dear Gemini, but with the Moon's move into your goal-oriented solar tenth house, you're ready to get down to business. You are more likely to be in the spotlight, noticed, and perhaps quite in demand with this monthly transit. Today is good for keeping busy, and your broader interests are long-term goals and performance. You're likely to find that cooperation and support from others flow naturally right now. People tend to recognize your efforts or competence today, which in turn fuels your motivation to do your best. In some cases, however, with Saturn's transit of your solar eighth house, some lack of support is an issue, but can also motivate you to succeed all on your own. You're happy to shoulder a little more responsibility today.
Cancer
You've been a little more contemplative in the past couple of days, dear Cancer, but with the Moon's move into your adventure sector today, you're more outgoing, sociable, and outwardly active than usual. It can be a perfect time for a one-on-one activity or for learning something new. It's also a good time for a healthy escape and a forward-looking, positive attitude. The Moon here indicates a stronger ability to focus on the positive and uplifting elements of your life. With its harmony to Saturn, you're able to keep one foot on the ground as you do, and this is satisfying. While the day is more about connecting with people and ideas that inspire you, good energy is with you for making plans later today as your judgment is especially sound.
Leo
The Moon moves into your intimacy sector today, dear Leo, and you're looking for a little more depth than usual from your projects, activities, and interactions. You are also thinking in particularly productive and practical terms, and you may very well be considering a lifestyle change. The New Moon in just two days can push this desire further. Today, you can make meaningful connections that aid problem solving, and you might discover reasons and motivations for your behavior as well as others. Particularly towards the end of the day, the practical side of life is most appealing. As long as you avoid dissecting a relationship or focusing on flaws rather than the bigger picture, you're in an excellent position to enjoy yourself — and perhaps a relationship as well. Today can be strong for new insights into your inner workings, as well as for research related to work or health.
Virgo
The Moon moves out of your work and health sector and into your house of partnerships today, dear Virgo, and there is a distinct shift in mood from self-contained to sociable. It's a fine time to enjoy good company. Others have a positive influence on you, encouraging you to pursue your goals or handle a practical matter. In just two days, a New Moon will occur in your partnership sector, bringing new-beginning energy to your relationships. Today, taking responsibility for someone or something feels good, and putting in extra effort into your projects or relationships is satisfying now.
Libra 
The Moon moves into your work and health sector today, dear Libra, and you tend to seek out productive or practical activities. Motivation to improve family or home life propels you forward, and today, it may be about getting organized. This is also a choice time for health and fitness pursuits. You're striving towards a healthier, more engaged, and happier lifestyle. In just two days, a New Moon will occur in this sector of your solar chart, bringing take-charge energy to your work, services, health, and routines. Right now, you tend to see the details, and you're willing to put in the effort to handle them. Aspects in force today promote good feelings about being productive, taking care of business, and bringing more order into your home life. Planning related to work and home life is useful now.
Scorpio
You've been more retiring than usual these days, dear Scorpio, but today, you're coming out of your shell with the Moon's move into your sector or self-expression and joy. You're impassioned, motivated, and positive, and these things are especially so if you've had some rest and centered yourself emotionally. There may be extra sizzle in a love relationship now, primarily through communications. In fact, exchanges can be spicy, exciting, and motivating. You're in good shape for artistic expression, recreation, and hobbies. You are always a perceptive person with accurate emotional sensors, and this trait is enhanced now.
Sagittarius
You've been busier than usual, dear Sagittarius, but with the Moon moving into your home and family sector, you crave more downtime. You're motivated to make your life more comfortable and to enjoy family or domestic life more heartfully. You're especially connected to your deeper needs, desires, and wants, but you're also a little more desirous than usual. These themes will increase with Mars about to enter your resources sector (in two days) and a New Moon in your home and family sector on the same day. Family and domestic matters thrive this week. Shopping, financial, and budgeting decisions are especially sound today.
Capricorn
You've been more inclined to stay rooted than to vary your routine in the past couple of days, dear Capricorn, but with the Moon's move into your communications sector — a busy, connected area in your chart — your motivation to get going grows. In two days, Mars will enter your sign, and you'll find life a little more straightforward. For now, you're thinking in slightly convoluted ways when it comes to plans to go after what you want, not yet seeing a clear path to your goals. Today is good for getting the word out, making connections, and exploring a new interest or idea. You may be an excellent guide, advisor, mediator, or teacher now.
Aquarius
You've been more engaged and reactive with the Moon in your sign the past couple of days, dear Aquarius, but now it's time to settle down or settle in. You are extraordinarily resourceful today. It's a time to enjoy tending to your favorite personal possessions, taking care of business, or getting comfortable and enjoying a bit of steadiness or predictability. The Moon's harmony with Saturn points to sound decisions about money, business, or valuables, and for developing works in progress. Making peace with the past helps you clarify your ambitions, and today, you may be doing some thinking along those lines. There is considerable wisdom in a step-by-step approach to your ventures.
Pisces
The Moon's been transiting your privacy sector, dear Pisces, and its move into your sign today is enlivening. You're getting back in the game! Self-directed activities tend to do best for you with this transit, but you're also in a good position to gain cooperation from others. While this is usually not the best time of the lunar month for a concerted effort, tonight's Moon-Saturn harmony can get you in a planning frame of mind. Friends tend to be supportive without being stifling, and this suits you very well. Combining pleasure and business can be successful now.
Source
And We Will Be Right Back With The Rest of Your Daily Divination.
We didn't won't you getting your horoscopes at 3 this afternoon, lol!
We tried to hurry, I promise!
Be right back and finish up!