Your Today/Tomorrow Tarot Cards for Jan. 28 & 29
Today, January 28th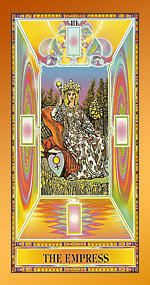 Today's Empress card refers to a feminine life force creating new possibilities. This could be anything from an idea to a product, song, or child. Through pleasure and nurturing creative ideas, rather than forcing them, new things will grow and become fruitful. Maybe there will only be a thought today, but if that thought is tended to now and in the future, it will begin to grow. This card is far more about caring than conquering, so go easy today.
Tomorrow, January 29th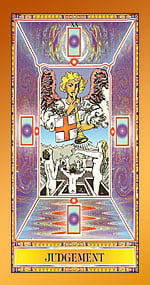 Representing the future, the Judgement card seems to reveal that you are approaching a crossroads but have not arrived yet. This implies that you are still on an old path that is not getting you where you want to go. This should be true because when you finally arrive at the crossroads you should have an epiphany or new awareness. If and when you arrive at the turning point, proper judgement will be the tool that helps you choose the right path.