Birthdays on the Gemini-Cancer Cusp
Learn about the personality of "The Cusp of Magic"
---
If you were born on the Gemini-Cancer cusp, from about June 17 to June 23, you're a magical individual! The energies of Gemini and Cancer combine to create truly inspirational human beings — both lighthearted and fun, but also caring and devoted.
Emotions can run high for those born on "The Cusp of Magic," but with love and affection from plenty of friends and family, it's likely most will lead an active, stimulating and happy life.
Learn more about the magical Gemini-Cancer cusp:
Name of Cusp: The Cusp of Magic
Date Range: June 17 to June 23
Strengths: Fun, flirty, curious, intellectual, affectionate, caring, devoted, sensitive and inspirational.
Weaknesses: Moody, overly emotional, scatterbrained, selfish, depressive and self-destructive.
How Gemini-Cancer energy works together: Gemini's speedy and breezy energy combines with Cancer's slower and more thoughtful nature to create people who are both light and bright. Gemini's restlessness is nicely balanced by Cancer's sensitivity, resulting in a well-rounded soul.
What they love: Great big books about history and philosophy, trying out new recipes, hosting dinner parties and playing with children (after all, they're kids at heart, too).
What they need: Sensitive and affectionate Gemini-Cancer cuspers need someone to love! Without a special someone to nurture, they can become moody or depressed.
Advice: Thicken your skin! Avoid depressive or self-destructive impulses by learning to think  less about your own needs and more about others when the going gets tough.
Famous people born on the Gemini-Cancer cusp: Barry Manilow, Paul McCartney, Roger Ebert, Isabella Rossellini, Kathleen Turner, Paula Abdul, Nicole Kidman, Lionel Richie, John Goodman, Sartre, Juliette Lewis, Prince William, Meryl Streep, Cyndi Lauper and June Carter Cash.
Find out what all the cusps mean to you!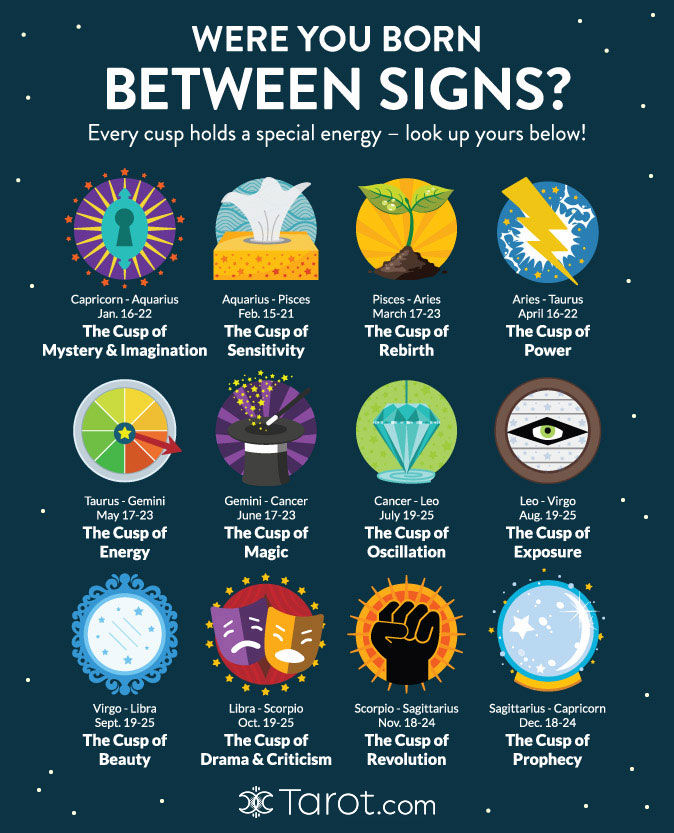 Part of the Daily Insight Group ©2017