For the week of March 7, I chose the Ace of Wands, reversed.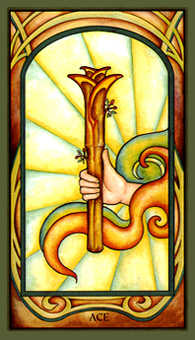 This week a seed of inspiration has been planted within you. You're not quite ready to share it with the world just yet, but you know there is something new and exciting growing within you. It might be a new business idea, a creative spark, or a new way of living. It represents pure potentiality and personal growth for you.
Be open to your inspiration and explore where it might lead. You don't have to bring it fully into manifestation just yet, but make sure you nurture that "seed." Give it water, earth and the sun so it can grow and unfold just as it is meant to.
Tarot.com is a Daily Insight Group site