Your Ogham Reading
Idho-Yew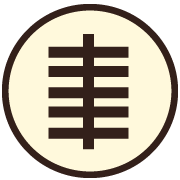 In the Celtic religion the yew tree is a symbol of eternal life. Yew is often found in churchyards across Europe, and the oldest known wood artifact is a yew spearhead dating over 450,000 years old. Idho has a long and ancient connection with man, making it symbolic of death and renewal. The yew is a gateway for the dying before they find eternal life. Drawing this letter does not imply physical death, however it does show a great change is about to occur in life!
Fortune – This Ogham signifies death. Not in the literal sense but metaphorically it is time to let go or move on from something important. The rebirth will be grand!
Your Ogham Reading
Coll-Hazel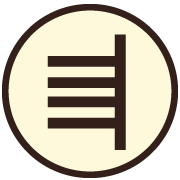 The Celts believed that hazelnuts gave inspiration and wisdom, even in many other cultures the hazel tree and it's branches and nuts are used for protection. In Celtic mythology one of the greatest leaders named Fionn Mac Cumhail magically gained wisdom after eating salmon that sustained themselves upon hazelnuts. The ogham letter coll denotes wisdom, divination, and inspiration. Drawing this letter will give you a deeper look into you questions and concerns.
Fortune – Look inward to your own wisdom to gain the answer you seek. Be creative, be perceptive, this Ogham shows you already have the answer!