Your Tarot Power Card for June 13th is Wheel of Fortune
The Wheel of Fortune
Change is hard, but sometimes resisting change brings about even more low points in our lives. For example, if resisting the end of a relationship or situation, you may be just banging your head against the wall. Not only can life never go back to the way it was, but refusing to let go can keep you from starting a new cycle that could be even better than the one that you're having such a difficult time giving up now.
Your Daily Tarot Card for June 13th is
The Pope
The Pope
Keywords: teaching, school, blessing, ritual, marriage, acting!
Astrological Correspondence: Taurus
As a priest, the Pope, or Hierophant, represents traditional values and moral development. He is the wise teacher or counselor guiding groups or collectives on their path in search for spiritual truth or meaning. Depicted as a religious figure in ceremonial vestments he interprets secret mysteries, divine law, and theological doctrine. Although this card implies that he is linked to the church, the Pope signifies not only organized religion but also focus on groups in general, such as schools, teams, companies – any group with fixed roles and assigned responsibilities. The Pope is a symbol for rules, procedures, structure, and ritual, creating harmony within groups and staying their course so they can find identity and progress as a whole. The negative imagery symbolizes dogmatism and inflexibility, extreme conformity, or conventionalism.
Your Daily Ogham Reading for June 13th
Past – Nuin-Ash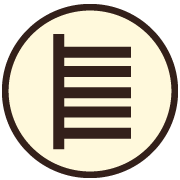 The "World Tree" in Norse mythology was an ash tree; many cultures have looked to the ash tree as a source of power and order. Ash is a hardwood known for its use for weapons, sports, and musical instruments. This hardiness of ash denotes its symbolism for order, harmony, balance, and the status quo. Drawing the Nuin symbol can take on a variety of meanings, however it is most often associated with a life of peace and symmetry.
Fortune -When you find this Ogham, a great fate is at work. Take action now and let destiny carry you to the finish line!
Present – Ngetal-Broom
Brooms tolerate poor soil and growing conditions, they are known for wasteland reclamation, a way of cleaning up hazardous sites. It is no surprise that this plant is also where the term broom arose as a cleaning tool. Over the centuries the Ngetal, or broom, as been associated with healing, cleaning, and restoring what once was. Drawing this letter shows some aspect in life has been cleaned and healed or is in great need of it.
Fortune – It is time to cleanup in life! This Ogham is a sign that you need to find the mess that has been made in your life or someone close to you and sweep it up!
Future – Coll-Hazel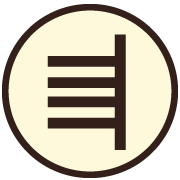 The Celts believed that hazelnuts gave inspiration and wisdom, even in many other cultures the hazel tree and it's branches and nuts are used for protection. In Celtic mythology one of the greatest leaders named Fionn Mac Cumhail magically gained wisdom after eating salmon that sustained themselves upon hazelnuts. The ogham letter coll denotes wisdom, divination, and inspiration. Drawing this letter will give you a deeper look into you questions and concerns.
Fortune – Look inward to your own wisdom to gain the answer you seek. Be creative, be perceptive, this Ogham shows you already have the answer!
Your Rune for June 13th
Jera
"Patience up to a point. Know your time, but work your wyrd always."
Jera – "Yehr-ah" – Literally: "Year" – Esoteric: Harvest
Rune of harvest and reward for, or reaction to, right actions in a horizontal (naturally ordered) cyclical process. Rune of peace on the land and in the heart.
Psi: psychological time, patience, the measurement of time
Energy: good harvest, orbits, cycles, progress, biorhythms, right effort
Mundane: waiting, gardening, farming, the seasons, harvest
Divinations: Reward for positive action, plenty, peace, proper timing; or repetition, bad timing, poverty, conflict, regression.
Governs:
Fertility, creativity and harmony with the land
Peace, prosperity and plenty
Realization of the cyclical nature of the multiverse, invoking the power of time and cycles
Bringing other concepts gently into material manifestation
Initiating gradual and lasting change in flow of life