Tarot Card of the Day Queen of Coins
Traditionally, representing the energy of a Queen, this feminine guardian is endowed with enormous good sense and problem solving energy, but she is not particularly entrepreneurial. She loves to advise, encourage, and empower those she gets involved with, studying their problems with them and setting them up to solve them. Traditionally, she was pictured as the Sibyl or Oracle, perhaps a Tarot reader, who made herself available to people in need, no matter what their social class or situation. In modern times, she will be found educating, healing, managing disaster aid programs or a charitable drive of some sort.
In every case, she does not see the benefits that exist in her life as belonging solely to her. She feels the needs of her people and will spend freely of her time, energy, skills, money to see that nobody is left out. For this, and because she likes to work in an atmosphere of beauty, enjoyment and abundance, she is sometimes accused of being extravagant. But she works hard, and she sees no reason to deny herself the rewards of a job well done. Everyone who comes in contact with her feels enriched by her enjoyment in living.
 
is Part of Zappallas USA © 2019
http://Tarot.com is part of https://www.zappallas-usa.com/ ©️ 2019
Your Daily Ogham Reading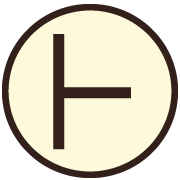 Beith-Birch
The Birch tree is known as a pioneering species, which means it is often first to colonize open ground following a disturbance or fire. Because of this natural fact Beith is the first letter of the Ogham alphabet. It symbolizes birth, renewal, and new beginnings. The Beith symbol appearing is a true sign that a change has occurred or will occur.
Fortune – Drawing this Ogham is a way of telling you to look for a new path, a necessary change is on the way!
Daily Rune
"Great minds think alike, though fools seldom differ."
"Be careful what you wish for…"
Wunjo – "Won-joe" – Literally: "Joy" – Esoteric: Hope, Harmony, Perfection
Key Concepts: joy, perfection, the art of correct wishing, correct application of the will, well-being, contentment, hope, expectation, relationship, family, bonding, trusted kinsfolk, shared ideals or aims, group harmony, symbols of shared identity, optimism, cooperative effort, like-mindedness, friendship
Psi: contentment, optimism, like-mindedness, wishful thinking, shared identity
Energy: harmony of like forces, effortless ease, fellowship, fulfillment, wishing, genuine friendship,
Mundane: parties, friendship, family, community

Divinations: Joy, harmony, fellowship, accomplishment, prosperity; or stultification, sorrow, strife, alienation, warns of caution, blindness to danger, deception, betrayal.
Governs:
Strengthens links and bonds
Invocation of fellowship and harmony.
Banishes alienation and other inharmonious impediments to trust
Creating joy through the use of true will
Realization of the link and multiplicity of relationship of all things
The art of correct wishing, 'law of attraction'
Daily Witches Rune
Keywords: Unexpected news, change.
Meanings: The Birds Rune means some unexpected news that may alter your life completely, especially if this is the leading rune. Generally, the news will lead to a positive change but pay close attention to the nearest runes to determine its nature. It can also mean news of friends or family that you haven't had contact with in quite a while. Letters and documents should be watched for as they may well bring happiness.