Life is filled with challenges
And days both good and bad
But we will face the ups and downs
And try not to be sad
We'll count our blessings every day
Be grateful every night
We'll bend when bending is the best
And keep our spirits light
And when shit happens, as it will
And trouble dogs our feet
We'll life our chins and just go on
Remembering life is sweet
Thanks to our Divine Mother.
Custom Planetary Positions
November 27, 2018
Zodiac: Tropical (Standard Western)
Sun: 04 Sagittarius 45
Moon: 25 Cancer 54
Mercury: 05 Sagittarius 30 Rx
Venus: 27 Libra 22
Mars: 06 Pisces 58
Jupiter: 04 Sagittarius 07
Saturn: 07 Capricorn 24
Uranus: 29 Aries 17 Rx
Neptune: 13 Pisces 42
Pluto: 19 Capricorn 32
The Solar Almanac for Tuesday, November 27
Sun Direction: 269.34° W↑
Sun Altitude: -35.74°
Sun Distance: 91.727 million mi
Next Solstice: Dec 21, 2018 4:22 pm (Winter)
Sunrise Today: 6:44 am↑ 116° Southeast
Sunset Today: 4:38 pm↑ 244° Southwest
Length of Daylight: 9 hours, 54 minutes
Secrets of Solar Magick
Sunwise Turning (called "Deosil" or "counter-clockwise) brings flourishing good but to turn clockwise (also known as "Widdershins" and clockwise) encourages the forces of the Night and can halt spirits intheir flight.
Pointing at the sun or sweeping in its direction can cause one to suffer from loneliness for a season.
"Sun Wading" is the practice of setting a vessel of water out to catch the rays of light at daybreak. The reflection of the sun must be clear and unwavering until it moves out of sight (in the bucket or vessel). This forecasts good weather if the image does not ripple.  Should this be done on the first week of April, it will predict the quality of weather for the whole year ahead.
—The Enchanter's Almanac(First Edition)
Murray T. Paschal
The Lunar Almanac for Tuesday, November 27
Moon Direction: 58.51° ENE↑
Moon Altitude: -6.68°
Moon Distance: 227907 mi
Next New Moon: Dec 7, 20181:20 am
Next Full Moon: Dec 22, 201811:48 am
Next Moonrise: Today8:17 pm
Current Moon Phase: Waning Gibbous
Illumination: 81.6%
Moon Phase Calendar for November 27, 2018
Current Moon Phase: Waning Gibbous
Moon is Currently In the Sign of Cancer
Moon in Cancer:
Your feeling of safety is now related to your home, family and related activities such as cooking and gardening. You may be prone to emotional fluctuations; you should learn to forgive and forget in order to avoid depression from thinking too much about things. Your perception of the world can be very subjective; try to create a certain distance without being bitter. Due to your rich emotional manifestation you can create a real sense of belonging in the world.
Organs influenced by Cancer Moon Sign:
Organs: Stomach, mucosa, ovary, womb, vagina, breast, pleura, peritoneum, lymph system, sternal bone.
These organs are now more sensitive so provide them with extra care.
Surgical operations:
Surgical operations are recommended during the Waning Moon.
However, avoid surgeries of organs under the influence of the Moon Sign.
If weather prediction piques your interest, just pay a little attention to the Moon and the symbols that surround Her. With some keen observation and a bit of practice, you can learn to outdo even your favorite television meteorologist. The weather-related Moon adages below will get you started.
• Pale Moon doth rain, red Moon doth blow, white Moon doth neither rain nor snow.
• When Full Moon's shadow fills the Crescent, fair weather comes to king and peasant.
• When a circle appears around the Moon, snow or raindrops will fall soon.
• Should a ring around the New Moon be, expect disasters out at sea.
• Should a red Moon rise with large clouds nearby, a half-day brings rain from the sky.
• If October's Full Moon brings no frost, none comes till the next Full Moon is tossed.
• The closer New Moon's arrival to Christmas Day, the longer the Winter stays to play.
• When the Crescent bears sharp pointed horns, a tempest of the winds is born; but should the horns be blunt and dull, fair weather stays at least till Full.
—Everyday Moon Magic: Spells & Rituals for Abundant Living (Everyday Series)
Dorothy Morrison
Astronomy for Tuesday November 27
3:44 am – Moon enters Leo
4:14 am – Sun conjunct Mercury 05 03 puts the focus on your thinking and communications, making this a very busy time mentally. Your mind will be on the ball which favors lots of interactions, clearing paperwork and bills, receiving and sending letters and emails, and short trips around town. Mercury rules communication, thinking patterns, rationality and reasoning, short distance transport, news and information.
4:30 pm – Mars sextile Saturn x
5:27 pm – Mercury conjunct Jupiter 04 18 regulates your energy and drive to give the determination and endurance to succeed. You can methodically plan out your course of action in the most efficient way. A strong work ethic and attention to detail means you can attack complex and difficult tasks. This aspect especially favors manual work such as construction or mechanics. However, your patience and ambition means you can succeed in anything you passionately desire.
The Astrology King

Today is Tuesday, November 27
Tuesday is dedicated to the powers of the planet Mars, personified in Ares, Tiwaz, Tiw, Tuisco and Tyr. Tuesday rules controlled power, energy and endurance.
Deity: Tiwaz
Zodiac Sign: Aries
Planet: Mars
Tree: Holly
Herb: Plantain
Stone: Agate
Animal: Crab
Element: Fire
Color: White
Number: 2
Rune: Tyr (T)
Celtic Tree Month of Ruis (Elder) (November 25 – December 22)
The Runic Half Month of Nyd (November 13 – November 27)
Goddess of the Month of Cailleach/Samhain
—The Pagan Book of Days
Nigel Pennick
Almost all of the month of November is coincident with the goddess -calendar month of Samhain,, the feminine personification of the November cross-quarter day. The goddess is an aspect of the Cailieach. Her month expires at midnight on 27 November, to be followed by the month of Astraea.
On Tuesday, November 27th, We Celebrate…..
Shalako (Southeastern United States)
MINA KOYA
Themes: Weather; Health; Ghosts; Blessing
Symbols: Salt
About mina koya: The salt goddess of the Pueblo Indians, Mina Koya is often venerated during autumn festivals for her power to cleanse, protect, and preserve things, including our homes and traditions. Her healing power becomes all the more important as winter's chilly hold gets stronger.
To Do Today: A New Mexican festival, Shalako is an all-night ritual of dancing and chanting to bless homes, commemorate the dead, bring good weather, and improve health for all participants. One tradition that honors Mina Koya and draws her well-being into the sacred space of home is that of noise making. Take a flat-bottomed pan and sprinkle salt on it. Bang this once in every room of the house (so some of the salt shakes off). This banishes negativity and evil, replacing it with Mina Koya's blessing. To improve the effect, chant and dance afterward, sweeping up the salt and keeping it for the weather charm that follows. Or, flush the salt down the toilet to flush out any maladies.
If it's been wet or snowy and you need a reprieve, bind a little salt in a white cloth and bury it. The weather should change temporarily soon thereafter. This bundle will also protect your home and its residents from damage by harsh weather for as long as it stays in the ground nearby.
—365 Goddess: A Daily Guide To the Magic and Inspiration of the goddess
Patricia Telesco
Tuesday's Magick
Tuesday – Is associated with Mars
Colours of – Red, Pink and Orange.
Tuesday is the best time to deal with such matters as: Passion, Partnerships, Courage, Swift Movement, Action, Energy, Strife, Aggression, Sex, Physical Energy, Sports, Muscular Activity, Guns, Tools, Metals, Cutting, Surgery, Police, Soldiers, Combat, Confrontation, Business, Buying and Selling Animals, Mechanical Things, Repairs, Gardening, Woodworking, Hunting and New Beginnings.
Ritual Crafting for Tuesday
Ruling Planet: Mars
Perfume: Hellebore, Carnation, Patchouli
Incense: Lignum Aloes, Plantain
Color: Red
Influences: Destination, War, Courage, Surgery, Physical Strength
–-A Book of Pagan Rituals
Herman Slater
Tuesday's Witchery
Tuesday is the day to work any magick that falls in the category of increasing strength, courage, bravery, and passion. All of these intense emotions are linked to this day's energies, and spells designed around these themes will have extra punch when performed on this magickal day
So, let's add a little passion and conviction into your life! Break out the daring red pieces of your wardrobe, and put a little pizzazz into your day. Work with Lilith, and see what she has to teach you about personal power and sexuality. Meditate onTiw/Tyr and Mars, and see what those ancient warrior gods will show you about new tactics, strategies, and claiming personal victories in your life. Practice conjuring up that astral weapon from the meditation and use it wisely for protection and for courage.
Create a philter for courage and protection or handcraft your own Witch's jar to remove negativity from your home. See what other Witch crafts you can conjure up with Tuesday's magick. Create some kitchen magick on this Tuesday by whipping up a spicy stew-add in a few Mars-associated ingredients such as carrots, peppers, and garlic. Empower the stew for success, and then treat yourself and your family to a good, hearty meal. Try working with a little aromatherapy and burn some spicy or coffee-scented candles to increase your energy level.
Check the sky at night, and see if you can find the reddish planet Mars up in the heavens. Not sure where to look? Check an astronomy magazine or search the Web for more information. Become a magickal warrior and move forward in your life with strength, courage, and compassion.
Embrace the side of yourself that loves a good challenge and that is passionate and daring! Banish fear, and face your future with strength and conviction. Believe in yourself and in your dreams, work hard, and you will win every time.
—-Book of Witchery: Spells, Charms & Correspondences for Every Day of the Week
Ellen Dugan
The Witches Almanac for Tuesday, November 27
Feast of St. Virgilius
Waning Moon
Moon phase: Third Quarter
Moon Sign: Cancer
Moon enters Leo 3: 35 am
Incense: Bayberry
Color: Scarlet
WANING MOON
This period belongs to the Dark Maiden and occurs when the Moon shrinks from full to dark, but it doesn't mean that Her power is ebbing. In fact, it's the perfect time to perform efforts that require any sort of shrinkage, elimination, or separation. Good candidates might include weight loss, poor health, debt relief, a gradual separation from damaging relationships, the termination of a bad habit, or the removal of some annoyance from your life. No matter the problem, getting rid of it is easier when the Moon is going down.
What some practitioners don't realize, though, is that the Waning Moon really packs a wallop during its first three to seven days. This period, which occurs just after the Full Moon, is commonly known as the Disseminating Moon, and is excellent for problems that require a complete and final ending. Therefore, work that involves divorce, complete eradication of an addiction or serious health problem, or personal closure of some sort is very effective at this time.
—Everyday Moon Magic: Spells & Rituals for Abundant Living (Everyday Series)
Dorothy Morrison
The Witches Spell for Tuesday, November 27th
(Perfect for the Waning Moon Phase)
Spell to Relieve Bad Habits
Materials
1 black candle
1⁄8 teaspoon ginger
Vegetable oil
Paper and pen
Permanent black marker
Fireproof dish
Anoint the candle with oil and roll it in the ginger, then light the candle and list all of your bad habits on the paper. If you like, increase the list by adding any unsavory characteristics you'd like to alleviate as well. Once you're finished, use the marker to draw a big black X through everything on your list. Then muster up an attitude and throw the paper to the floor, stomping it with your feet, and screaming something like:
I stomp on you, you're hurt and weak,
Your power's gone, your future's bleak
Pick up the paper and tear it to bits while yelling something like:
I tear you up, you cannot live
No more grief to me you'll give
Dump the pieces of paper in the fireproof dish and laugh out loud at them. Then set them on fire, saying something like:
By flame of fire I take your life
In ash you cannot cause me strife
Finally, toss the ashes in the toilet and flush them down, saying:
And now into the sewer I throw
These things that used to cause me woe
I've flushed them from my life today
And away from me, they must now stay.
Let the candle burn out and know that these troubles are now history.
—Everyday Moon Magic: Spells & Rituals for Abundant Living (Everyday Series)
Dorothy Morrison
Witch Tip #117 for Tuesday, November 27
Try to wait a couple of days (if you can afford to) before performing a spell, especially one that involves other people. Circumstances can change quickly and new information can surface that may change your mind.
—Witch Tips : The Essential Guide to Contemporary Witchcraft
A. Rayne
Before Time Was
a creation myth by Scott Cunningham
Before time was, there was The One;
The One was all, and all was The One.
And the vast expanse known as the universe was The One,
all-wise, all-pervading, all-powerful, eternally changing.
And space moved.
The One moulded energy into twin forms,
equal but opposite, fashioning the Goddess and God
from The One and of The One.
The Goddess and God stretched and gave thanks to The One,
but darkness surrounded them.
They were alone, solitary save for The One.
So They formed energy into gasses into suns and planets and moons; They sprinkled the universe with whirling globes and so all was given shape by the hands of the Goddess and God.
Light arose and the sky was illuminated by a billion suns.
And the Goddess and God, satisfied by their works, rejoiced and loved,
and were one.
From their union sprang the seeds of all life, and of the human race,
so that we might achieve incarnation upon the Earth.
The Goddess chose the Moon as Her symbol,
and the God the Sun as His symbol,
to remind the inhabitants of Earth of their fashioners.
All are born, live, die and are reborn beneath the Sun and Moon;
all things come to pass there-under,
and all occurs with the blessings of The One,
as has been the way of existence before time was.
Spirit Message of the Day – Be Present. As Above, So Below
THINK BIG
"Whatever You Want…Wants You!"
"Imagine that there's another world, beyond the reach of your physical senses, just outside of time and space; a world that mirrors your own – not the physical things, but the intangibles; a world that mirrors your thoughts and dreams, your beliefs and expectations. And imagine that every thought you entertain comes to life in this other realm with a single mission: to "jump worlds" and join you in time and space."
"Now, imagine that these two worlds run exactly parallel to one another and that they're invisibly fused together in the here and now. Pretend that every here and now comes from this other world, from all your prior thoughts, not from your past, not from the world of time and space that surrounds you."
"Do you Realize what this would mean? It would mean that your future, beginning today, will Not unfold based on your past or based upon the existing conditions of your life, but Will unfold based entirely upon your thoughts and dreams, your beliefs and expectations."
"OK, you can stop pretending and imagining because this is exactly how things really are. This is why all things are possible! All things come from thought, and your thoughts are determined by you. How cool is that?"
Today's message is from the Mike Dooley book entitled Choose Them Wisely – Thought's Become Things
–Originally Published On Spiritblogger's Blog
Weekly Forecast: November 25 – December 1, 2018
The Karmic Tools Weekly Forecast covers the current planetary transits which affect people in different ways and to various degrees of intensity. Take notice when it is a Personal planet (Sun / Moon / Mercury / Venus / Mars) interacting with a Social (Jupiter/Saturn) or Collective planet (Uranus / Neptune/Pluto). And pay extremely close attention when it is a Social planet interacting with a Collective planet because that means something *big* is brewing that will move large groups of people along their evolutionary paths. Tuning in to the energy and rhythm of the planets can serve as a useful *guide* as you move along your Individual Path. It also helps to understand your place within the context of the larger Social & Collective Story. Below, you will find out how these energies tend to manifest, as well as guidance and direction.
*NOTE*  There are some days when there are NO CONTACTS (besides the Moon), please note that there are no missing entries, we just list the actual Activations of each week + the day they happen.
Weekly Forecast:  November 25 – December 1, 2018
11/26 ~ Sun (identity) ~conjunct~ Jupiter (expansion):
Once a year, these two link up and expand your life & consciousness. It's time to infuse your personal story with a new level of individual Truth. You have learned & experienced a lot in one year and now you are supported to integrate (and apply) all that you've discovered. This energy expands your sense of Self, and inspires you to new heights within. It indicates that it is time to go to the next level and gives you the optimism & faith that you need to try new things and/or learn something new. The highest expression of this energy is a fiery passion to be the best, the lowest expression is arrogance and self-righteousness. This is a powerful pair of energies joining forces, so watch for opportunities to grow and expand your consciousness, as well as your circumstances through your own efforts & expertise.
11/26 ~ Mercury (ideas, thoughts & concepts) ~square~ Mars (desire & actions):
This activation can be a tough one for some. If your beliefs are out of alignment with your actions, if you are not self-aware or act-out unconsciously, being selfish or childish, than watch out, because squares test you to grow and change in some way. Often, this also means that you are suppressing your nature in some way, which is never really a good idea. When you suppress your Soul, it can make your human more sensitive or defensive, taking things personally as a threat or challenge. If you catch your Self feeling irritable for no apparent reason, try to step back and gain some perspective before responding to your own thoughts or another's words. Mercury & Mars getting together, in this challenging way, can provoke debates and, in some people, actual fights, so be careful. The deeper aspect of this activation is that some part of you wants to express, perhaps in a new way, and your monkey-mind has got you all off track. Mars demands that you know who you are and what you want, and is the Divine Masculine part of you, which is supposed to hold good boundaries, protect you and negotiate on your behalf in the world. If you know something that you are not acting on, this can be frustrating. If you are acting in ways that are not allowing you to think things through, this too can cause accidents, problems and delays. It is best to pull in until you are clear. And also keep in mind, you may not be out of alignment in the above ways, but those around you may be and will likely have no context for what they are feeling and therefore, become indiscriminate with their choices & actions.
11/27 ~ Mercury (communication & self-expression) ~conjunct~ Sun (core essential Self):
This energy will compel you to express yourself on many levels. Communication will be a focus, just make sure it is reciprocated. You will have access to some powerful energy that can (and probably will) make quite an impression on others (if you need to). This is a good time to travel if possible too. However, if not physically, than mentally and certainly within your own area, you will take in more information per square inch than usual. Pay attention! You may even gain the much deserved recognition from others that you have worked so hard for.
11/27 ~ Mars (action) ~sextile~ Saturn (endurance):
This energy gives you a tremendous power booster to your drive to create stability, as you define it. You will be more willing to do the work, starting with a plan that is carefully thought out and then methodically carried out. Plan and Do! Not just one or the other, but both, which can eventually produce solid results. The rewards for your hard work or the return on your investment will reflect what energy you have put in to stabilizing your life. This energy should not be restrained but consciously directed. Excessive restriction (Saturn) may cause an explosion (Mars) down the line, whereas a solid base (Saturn) contains the fire (Mars) so it becomes useful, productive, and often, beautiful as well.
11/27 ~ Mercury Rx (ideas, thoughts & concepts) ~conjunct~ Jupiter (expansion & learning):
It is time to expand your thinking & develop more conscious awareness! This is a powerful energy assisting you on many levels. You will make connections easily & quickly that help you integrate newly acquired information or knowledge, making you appear psychic (or at least lucky) to others. At this time, you can connect with your Highest ideal and most broad outlook for your life, and you may feel that you are finally ready to live your Truth. You are so connected to your own ideal that you naturally give others permission to live their Truth as well, creating an atmosphere of tolerance that feeds all involved. The challenge with this energy is going too 'broad' and missing details that are vital to your success. You will also miss out on crucial information if you are too overconfident and/or self-righteous in any way. Remain humble, knowing that your way works for you, but it may not work for others (and vice versa). And it is ALL okay! If you remain centered in the Light and your own Heart, this energy gives you a little boost to whatever you are creating at this time.
11/30 ~ Venus (values) ~oppose~ Uranus (freedom):
Any time Uranus is involved, it becomes the "wild card" and hard to predict how things will unfold, but right now there is a push-pull between your apparent values and your unique individual self. Venus also represents relationships, so you may begin an unusual relationship or you may have something unusual happen in an established relationship.  It is not necessarily a "good/bad" thing, as much as an unpredictable shift or sudden awareness, which requires some compromise & integration. This energy works beautifully if your personal Truth and values are in alignment. It will be very disruptive if they are not. Be open and flexible, while looking for the win/win situation for all involved.
The Daily Horoscopes for Tuesday, November 27
by Jennifer Angel  
– Book an astrological life coaching consultation with Jennifer –
The combined energy of the Sun and Mercury sharpens your thought process. Record your thoughts, ideas and concepts.
Aries
Love needs to be passionate for an Aries and can boost your confidence to be yourself and follow your heart's desire. And right now, don't be surprised if someone very attractive gets your attention. Those already in a relationship could find themselves feeling renewed love for their partner.
Taurus
Your perseverance will pay dividends this week but to stay on track you will need to get organized. If you have to prepare for an important presentation, postpone, for the time being, the demands of friends and others. And do your own research; it's your reputation that's on the line.
Gemini
People know you to be a problem-solver, no matter how complex, you can find a common sense solution. You may be flattered, but it does interfere with your schedule. This week, it may be time to concentrate on your own schedule and productivity.
Cancer
Life is full of challenges and, as difficult as they sometimes are, it's overcoming them that makes you grow. But you don't necessarily have to do anything to prove yourself to anyone else. At work, you can listen to others and learn from them, but you don't have to agree.
Leo
Nothing is impossible if you keep a positive attitude. If you stay optimistic and never lose sight of what you want in life, and also feel worthy of getting it, you will succeed. Set time aside to review this past year and reset your goals for now and long-term.
Virgo
When voicing your opinion about a family matter, don't be overly assertive. You may need to be the one who initiates a discussion, and makes sure it heads in the right direction, but for everyone to feel that they have been taken into consideration, take a step back.
Libra
Life's challenges are never-ending and, actually, they keep you trying to be and do your best. But no matter what you say or do, there's always someone who'll disagree. Since you have no power over how people react, smiling is sometimes the best way to get out of an awkward situation.
Scorpio
Venus in your sign inspires you to update your image. You may be knowledgeable in your field, but you need to also look the part and exude self-confidence to be noticed. And with a likely discussion around money, you want to feel as powerful and in control as you can be.
Sagittarius
As an independent fire sign you like the freedom to work alone, but you are smart enough to know that it is a team of people that bring a project to completion. Discussions this week can lead you closer to achieving a goal at work. Love and social arrangements are also in the stars; so, don't get too preoccupied.
Capricorn
Influential people can help both your business and personal matters this month, so get ready to self-promote. Find out who makes the decisions, and seek ways to spend time with them so you can highlight your specific skills and attributes. And don't underestimate your charm.
Aquarius
This week, don't be surprised if you do a turn around on something you thought you wanted and now don't. Give yourself permission to change your mind and not feel guilty about it.
Pisces
A situation at work can come through now, which can also be good for you financially. But with the holidays around the corner, it is wise not to overindulge; in the long run, it pays to be frugal. But if you have cash burning a hole in your pocket, by all means, treat yourself.
The Daily Horoscopes for Wednesday, November 28th
by Jennifer Angel 
 – Book an astrological life coaching consultation with Jennifer–
Leo Moon is big energy. Get emotional about your life and passionately go after what you want. Don't hold back!
Aries
It can be best to remain silent when business matters come up for review, so you build in some thinking time. Before agreeing to anything, ask questions and try to see the situation from all angles. Once you've gathered all the facts, you will be in a better position to make decisions.
Taurus
Things are about to get busy, with work responsibilities, holiday obligations and invitations too good to decline. It can be a challenge to make time for everyone, but the excitement of life in the fast lane will be worth the organization you need to do to pull it together.
Gemini
For you to enjoy your job, there has to be some creativity in your work and not just a paycheck. A routine job will not only rob you of your energy but diminish your enthusiasm, too. Try to work out a schedule that lets you be productive and keeps you interested, too.
Cancer
Having worked strenuously for some time now, you're ready to partake of some fun and games. But if work needs attention, get it out of the way before you begin partying. However, don't try to get all your responsibilities checked off, or else you'll never make it out of the office.
Leo
Finances are an important issue and now you have a good chance to take advantage of a possible opportunity. But don't go celebrating before you have confirmation. Last minute changes are possible, and you need to make sure that the outcome is fair to everyone involved.
Virgo
It's important to be consistent, and when you do what you say, the people with whom you deal won't misunderstand you. They need to know that they can trust your word and that you can be relied upon. That's what makes for long-lasting friendships and business connections.
Libra
There's always room to improve productivity, no matter how high up the ladder of success you've reached. It may seem that you've struggled along the journey to get to the top, but don't give up. Stay positive, and you'll see that hard work does pay off.
Scorpio
When you need to have a discussion around finances, even if it is personal, make an appointment and treat it in a businesslike manner. You want to make sure there's no confusion when it concerns money in your bank account. To reduce possible mix-ups, follow up in writing.
Sagittarius
You are most likely more knowledgeable about a certain subject at work but be careful not to come across as a know-it-all. Your opinions count, and if you present them in a diplomatic way, people will listen. It always pays to be on good terms with colleagues.
Capricorn
Expect to be more in demand this week than usual and, as such, get ready to accept invitations to social events. Life is not all about work, Capricorn, and since you could meet someone special at one of these gatherings, make sure you look your best. Be open to romantic possibilities.
Aquarius
Be careful of neglecting a friend or lover. To reassure him or her, explain that your absence is job-related and does not reflect how you feel. As life gets more hectic, don't forget to allot time to those who matter to you most.
Pisces
Having Jupiter in your work and business zone turns your mind into a creative idea machine and gets you to share these ideas with influential people. This is a busy time, and if you can stay focused, the contacts you make now can help you move forward.
ZODIAC MATERIALISM
---
It is only natural to be materialistic, after all, we are spiritual beings in a physical body. But it can affect your personal, social and even professional life. Read on to see what your star sign secret obsessions and guilty pleasures are.
ARIES: Shopping Style – You are an impulse buyer and thrive on being the first in your inner circle to parade around in the hottest new trends. You get tempted easily whether you are shopping online or window shopping. Aries Image –Appearance is important to an Aries and you enjoy projecting an image of success. You view yourself as a champion and do your best to look the part. Guilty Pleasures – Working out at the hottest gym in town, flashy wrist watches or any activity that shows everyone that you are number one!
TAURUS: Shopping Style – You fancy the finer things in life, Taurus, and are a sucker for luxurious and gorgeous goodies. You don't mind putting down some major cash on expensive designer labels that boast a classic design, which will never go out of style. Taurus Image – You carry yourself flawlessly and can usually be found in fabulous fabrics such as cashmere or velvet. Soft and cozy items are ideal since comfort is a must for you. Guilty Pleasures – Egyptian cotton bedding, gourmet chocolates and fine wines, or anything that comes dressed in the infamous blue Tiffany's box.
GEMINI: Shopping Style – You have the unique talent to shop all day and not purchase a single thing. You enjoy looking stylish but prefer not to make a big fuss about your wardrobe. You shop when you are in need of something and try to acquire everything on your list in one day. Gemini Image – You appear younger than your actual age, almost childlike, and come across as entertaining and innocent, which attracts lots of different personality types. Guilty Pleasures – Electronic gadgets, books on tape, magazines, or a collection of challenging puzzles. Anything that stimulates your mind and keeps you eagerly engaged.
CANCER: Shopping Style – Nothing excites you more than shopping for cozy home furnishings. You are always on the hunt for the perfect new item to bring a whole room together. Your love of knick knacks can be damaging to your checkbook so keep a watchful eye on your finances. Cancer Image – You love anything of quality, soft silks, and Egyptian cotton; you would lounge in your silk pajamas all day. Guilty Pleasures – Family heirlooms and expensive picture frames of those you love. Personal mementos and priceless antiques are also at the top of your guilty pleasure's list, as well as a beautiful home to put them in!
LEO: Shopping Style – You splurge on things that make you feel good and spend major bucks on anything that improves your self-image. Shopping is a social activity for you and your friends plus you tend to select high-end labels that impress others, even if they are on the flashy side. Leo Image – The more dramatic, the better! You adore animal prints, sequins, fur and faux fur for the animal conscious. You have heads spinning whenever you walk into a room and confidently bask in all the attention. Guilty Pleasures – Parties, casinos, shopping, poker nights and anything that glosses and sparkles. You adore hair products, mirrors and treating your friends to upscale social gatherings or events.
VIRGO: Shopping Style – Your shopping style consists of a well-constructed list so you can cross off each item as purchased. You have a thrifty sense but can spend more on lasting values and good quality. Virgo Image – When it comes to your appearance and style you typically go for a conservative or 'proper' look. Classic tailored looks paired with colorful accessories keep you beaming with delight. Guilty Pleasures – An organized and structured event with well thought out centerpieces, decorations, and low-calorie cocktails. A quiet and cozy evening at home with your favorite book, as well as your forever thoughts of leaving mainstream society to spend your time studying. No matter how old you are, being a full-time student is an ongoing fantasy.
LIBRA: Shopping Style – You either have a personal shopper or are dreaming of the day you can afford to hire one. If there is an amazing deal in town you might be seen camping outside to make sure you're the first in the door. Libra Image – You are known to color coordinate your entire wardrobe and have a passion for pastel colors and flowing materials. People gaze at you to admire the hottest trends and smartest looks of the season, especially if it is a dreamy romantic style they are looking for. Guilty– Intimate dinners in an ultra-romantic setting, tickets to the opera or ballet, high-end fashion shows, or any art gallery opening.
SCORPIO: Shopping Style – Known as a regular at your favorite stores, you get what you want, when you want it! You have a weakness for boots and can be found in the sexiest and trendiest shops around town. Scorpio Image – The shade black is a must-have for you and you tend to treat clothes as a tool for seduction. You produce an air of mystery by experimenting with any type of clothing that leave you feeling hot and sexy. Guilty Pleasures – Black leather pants, overly large sunglasses, knee-high boots or an addictive perfume. You also have a secret stash of revealing risqué lingerie. And of course, you long to go to exotic seaside resorts to show your style off.
SAGITTARIUS: Shopping Style – Typically you are always on the go and don't have much time for window shopping. Your preferred shopping style is via the World Wide Web and you only buy something if you have truly fallen in love with it. Sagittarius Image – Designer jeans and a classic white tee shirt is a favorite teamed with a stylish jacket that is timeless. You like your look to be smart but to look like you have not gone to a lot of trouble, even if you have! Guilty Pleasure's – Expensive yet thrilling life experiences like a hot air balloon ride, helicopter tour, horseback riding, whitewater rafting, tickets to any major sporting event, or an intense well-being an overhaul at a far away from health resort.
CAPRICORN: Shopping Style – You want the best knock-offs money can buy and you excel in finding the best bargains in town. Status is important to you Capricorn, but you always find a way to look spectacular without overspending. Capricorn Image – You like a structured look that has a flair about it, a little softens added here and there. You manage to come up with a look that is uniquely you. Form-fitting pants are a must and you can't help but look like a fabulous every time you step foot outside, even if you're not trying to. Guilty Pleasures – All types of jewelry that sparkles is a prized possession of yours and you rock it fiercely. Traveling first class, the finest champagne, and the hottest private car is your idea of a fabulous time, not to mention a vacation at a five-star hotel! Of course, if you can make it all a tax deduction, even better!
AQUARIUS: Shopping Style – When it comes to shopping you love checking out outrageous vintage stores and can't help but choose pieces that are somewhat outdated. If you pass a shop that displays unique or unusual pieces it is almost impossible to walk by without first checking it out. Aquarius Image – Eccentric clothing, anything that says, I dance to my own tune and I don't care what the fashion is. You are a trendsetter, and rock a fashion statement! Spandex and vinyl are on the top of your list, which helps you create unexpected combinations. Guilty Pleasures – High-end photography, expensive cameras, and computers, collecting pricey rare stones and gadgets. When dining out, you try ethnic dishes with authentic spices. Your ultimate pleasure is to be known for making a difference in the world.
PISCES: Shopping Style – You have a costly shopping habit and money seems to slither right through your fingertips, with you often left wondering what just happened? Having gift certificates or store coupons on hand to help lower your shopping bill is a must. Pisces Image – Blue, green and colors of the sea can have a calming effect on your zodiac DNA as well as look fabulously striking on you. When you put together a fashion ensemble, style and comfort are both important. Long-lasting cotton and dreamy silks are fabrics that help to express your romantic side. Guilty Pleasures – You have a secret obsession with shoes and spend endless amounts of money on pedicures and foot massages. You have a fertile imagination, of which includes music, romance and the perfect setting in life. There are no restrictions in your imagination, and making your fantasy life a reality is your most delicious pleasure.
Your Daily Tarot Love Card for November 27th is The Tower

Resentment that builds walls that keeps others we want in, out, needs healing today. Resentment shows in tension in a face that rarely smiles. The Tower urges you to start working now and you are one day closer to a loving, soul mate union. If your long-term relationship is undergoing a rough patch, talk about the things that bother you. Anger kills passion. You need to encourage them to talk to you.
Your Past Lives Tarot Card for November 27 is The Magician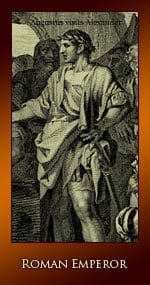 At this time it appears that you are drawing on past life energy from a Roman emperor. This indicates an almost mystical ability to achieve large goals or make some kind of fortune. Spiritually you most likely sense that you have been preordained, like Julius Caesar, to be in charge and therefore also feel entitled to overindulge in the pleasures of life that come with victory. Be careful to avoid your own fall from power by focusing on accomplishment instead of
merely talking about your goals.
Your Daily Rune for November 27th is Nauthiz
Your Daily Witches Rune for November 27th is The Eye
The Eye
Meaning: The eye has always been a powerful symbol for different cultures. Some believe that the soul resides in them, while others think it's possible to curse a person merely by looking at them. Through our eyes we connect and express emotions and thoughts. Thus, this is one of the most powerful runes in the set, emphasizing the importance of any rune close to it. The Eye symbol is also related to "vision" is all senses, including the physical. This rune can represent our eyes and optic nerves. It can also represent activities such as research, analysis, photography and creative visualization. When it appears, there's an urge to observe, to explore, to understand deeply what is before you. This rune is usually related to sudden realizations. Not necessarily a 'shock' (unless some violent rune is close it, like the Scythe and the Man), but more related to the lifting of veils. Your eyes are suddenly open, and you see things that were unknown to you before. A change of perception and focus in life is to be expected when this rune appears… whatever the situation is, the way you see it will be transformed.
The Eye rune also says that now it's time for you to go after what you want. Your focus is powerful right now, and everything you concentrate on can become successful.This rune often represents a lonely journey towards a goal… it suggests a calling and a connection to something bigger, a sense of purpose. Your path is clear to you now; you know which way to go, even if you don't know where exactly it'll take you. In a spiritual level, This rune can represent a development of one's psychic skills, or an advancement in one's spiritual path. As you connect yourself to a deeper source, and learn to trust, you gain wisdom and your eyes see far. A higher power seems to be guiding you in times when the Eye appears. Like the Sun rune, this rune can mean that right now all eyes are on you. But unlike the former symbol, when the Eye appears there's some discomfort related to such attention. It may be excessive and even unwelcome. In fact, this is one of this rune's most negative facets: it may show an invasion of privacy, when someone (or even you) pry into another's life and scrutinize their every move. Beware of flatterers and stalkers. The Eye cautions against obsession and the tendency to spy on other people's affairs. In a relationship reading, the Eye can symbolize a predestined bond to another person.
Note that this does not promise a happy ending, but simply says that this connection is powerful and will be very important in your life. In fact, because the Eye rune is a solitary one, it is possible that the people in the relationship cannot be together due to difficult circumstances. Still, your bond that person will transform you. In a negative way, this rune can cautions against invading your partner's personal space or stalking them.
Your Ogham Reading for November 27 is Muin-Vine

The spiraling vine is a symbol of connectivity. Over time the vine grows around everything, through the physical and spiritual, and through the conscious and subconscious. However it takes time and patience for the vine to slowly connect everything. When we draw this letter we think of unity, being one with our surroundings, and connecting to all living things. This can especially have a special meaning in our modern world of online connections. The world slowly resembles one giant vine!
Fortune – This Ogham is telling you to take a strong look at your personal connections in life. Friends, lovers, and coworkers will have an important say in your matter!
Your Animal Spirit Guide for November 27 is The Owl
If an owl shows up it means: Meditate in silence and in darkness for a few minutes each evening for the next few days and see what is revealed to you. Be alert to any deception on the part of others, whether they're aware of it or not, and look closely behind any guises that they might wear. This is a ripe period to tap into intuitive wisdom that's available to you. Quietly observe your environment, watching and listening for signs and omens that will give you answers to any questions you may have. Now is a significant time for prophecy, and you will see, hear or feel events before they actually happen. Your most creative cycle now is nigh so set aside some time in the evening to work on any projects.
Your Daily Karmic Number for November 27 is 4
4 is your number because everything important in your life is secure right now – love, money, health, other relationships. You have been focusing on how you measure your worth in a good way. Carry on. You have been focusing on your life from a loving place and frame of mind. The work you have done has been hard and there were times when you wanted to quit. Pushing through the difficulty has given you good karma. Enjoy what you have and watch your joy expand even further – into other's lives, as well.
Crack the Cookie
The Wisdom of the Buddha
There are only two mistakes one can make along the road to truth; not going all the way, and not starting.
Your Daily Planet Tracker for Nov. 27: The Moon in Leo
Big-hearted, Loyal, Natural Born Leader
November 27 – November 29, 2018
---
Before we get into details about the Moon in Leo, let's first learn more about the Moon itself. In Astrology, the Moon is considered a planet — the fastest moving one at that! Because it moves so quickly, it passes through each of the zodiac signs every month.
When the Moon is in Leo
Regardless of what your Moon sign is, a couple days each month we all feel the influence of the Leo Moon. When the Moon is moving through Leo, regardless of how you normally feel, you will have a stronger desire to let others how you feel. You'll be more apt to tell people that you love them, or express your appreciation for them. This might also be a time when there's a strong urge to turn the romance and passion in your life up a notch.
Because Leo craves attention and adoration, a Leo Moon could leave you feeling more insecure than usual which could lead to a dramatic flare-up if your needs aren't met. If you are a bit more sensitive and vulnerable during this transit, ask those around you for the reassurance you crave.
Leo is a sign of ideas and a sign of expressing yourself. You'll be inclined to pursue an artistic outlet such as dance or theater, or a business endeavor of some kind. It could also be a time of getting out and socializing so that you can "perform" for others. After all, all the world's a stage during the Moon in Leo!
During the mid-summer, when the Sun is in the sign of Leo, we have what is called a Leo New Moon. This is a very special time because New Moons are all about new growth and the beginning of new cycles. The Leo New Moon is concerned with self-expression, and showing what's in your heart. So, this is when you're beginning a relationship with a person, an idea, or a goal. You want to open your heart, and make your deepest desires become everything in your life. This is a great time to ask yourself if you've truly been doing the things that make you feel the most fulfilled.
Full Moon in Leo
Six months later, the Sun is in the sign of Aquarius which means we have a Leo Full Moon. Aquarius is very cold, and very distant from the heat of the Sun. The Full Moon in Leo brings a good balance to the depersonalized energy of the Aquarius sign. This transit reminds you that it's okay to feel what's in your heart, and to bring that out into the world. Full Moons are culminations so this is a great time to look at the seeds you planted during the New Moon and see if they've come to fruition.
If you were born with the Moon in Leo
Most of us already know about our Sun sign which represents the person we show to the world. If the Sun is our outer personality, then the Moon is our inner personality — our emotions, and the things we need to feel comfortable and secure. It's important to know your Moon sign because it reflects your emotional being, and it's the energy you hold on to throughout your life. It can also give us insight into our moon sign compatibility in our romantic relationships.
Leo is a Fire sign, and like the mid-summer Sun, it gives light and warmth to everything it shines down on. Fiercely loyal, this is the sign of intention and following through. This is true at work, in friendships, and especially in matters of the heart. A Leo in love is a dedicated partner, and will have no problem letting their significant other — and the world — know how they feel. But just as they give to others, Leos expect the same admiration and devotion in return.
Leos are kids at heart! This sign is known for its playful and almost childlike nature, making them a true joy to be around. They're also one of the most optimistic signs, and look at the bright side no matter what kind of curveball life throws at them.
Don't mistake Leo's pride with self-centeredness — they are anything but! Arguably the most generous of all the zodiac signs, this Lion would give you the shirt off his back if you needed it. They're also extremely helpful, making them an excellent person to turn to for advice or in a time of need.
Tarot.com is Part of the Daily Insight Group ©2018
A Little Humor for Your Day
Home Remedies That Really Work
---
If you are choking on an ice cube, don't panic! Simply pour a cup of boiling water down your throat and presto! The blockage will be almost instantly removed.
Clumsy? Avoid cutting yourself while slicing vegetables by getting someone else to hold them while you chop away.
Avoid arguments about lifting or lowering the toilet seat by simply using the sink.
For high blood pressure sufferers: Just cut yourself and bleed for a few minutes, thus reducing the pressure in your veins.
A mouse trap, placed on top of your alarm clock, will prevent you from rolling over and going back to sleep after you hit the snooze button.
If you have a bad cough, take a large dose of laxatives, and then you will be afraid to cough.
Have a bad toothache? Smash your thumb with a hammer and you will forget about the toothache.
You only need two tools: WD-40 and Duct Tape. If it doesn't move and should, use the WD-40. If it shouldn't move and does, use the duct tape.
Note: When applying these home remedies, remember to be really nice to your family and friends. You never know when you might need them to empty your bedpan.
"Walk barefoot, listen to the wind, drink in the moon…. BE MAGICK"