Your Daily Love Horoscopes for Wednesday, April 4th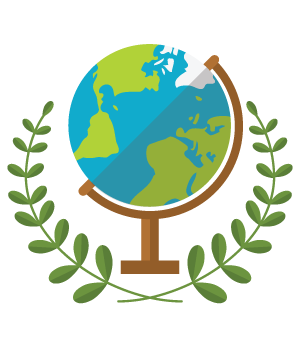 General Horoscope
Hope lifts our spirits today as the Moon soars into inspirational Sagittarius at 2:54 am EDT. Although clarity returns, we're not out of the woods yet since trickster Mercury is still retrograde, dragging our thoughts over familiar territory. But we are actively thinking about initiating action while Mercury dynamically squares enterprising Mars. Nevertheless, mental agitation can be distracting unless we find an outlet for our exciting ideas.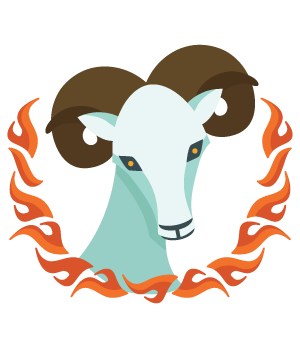 Aries Horoscope 
MAR 21 – APR 19
You can't help but happily anticipate your plans for later this year as your immediate commitments are temporarily moved to the back burner. The far-seeing Sagittarius Moon shifts your thinking from the details of the present moment to the big picture. Although an underlying anxiety may be a motivating force in your need to add structure to your future, it is easily salved by penciling in an adventure or two on your calendar. Simply having something special to aim your thoughts at is food for your soul, whether or not your plans ever materialize. Dreams are the catalysts of your imagination.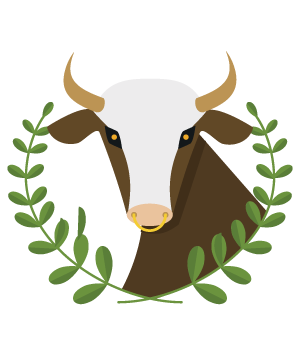 Taurus Horoscope 
APR 20 – MAY 20
You may be tired of spinning your wheels and feeling like you're getting nowhere on your spiritual path. Or, perhaps you're seeking closure on a past emotional issue. Instead of fruitlessly running around in circles, your current intention is to methodically work your way toward the center of the matter. The Moon's presence in your 8th House of Transformation reminds you that change occurs from the inside out now, and it's not about moving pieces around in the external world. Author Mychal Wynn wrote, "The greatest quest in life is to reach one's potential."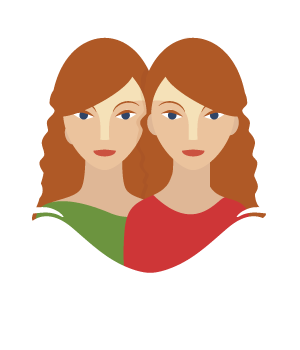 Gemini Horoscope 
MAY 21 – JUN 20
Your frustration level rises and falls several times today. Someone's encouraging words shift your mood from pessimistic to hopeful, but optimism fades when retrograde Mercury squares combative Mars. You're less concerned with finding a reasonable solution now than clarifying the battle lines in an argument. Thankfully, your crankiness quickly passes, leaving you with a more direct path to resolution. Nevertheless, you must stick with a discussion in order to reach mutual understanding. TV Producer Bradford Winters wrote, "Effective communication is the best way to solve problems."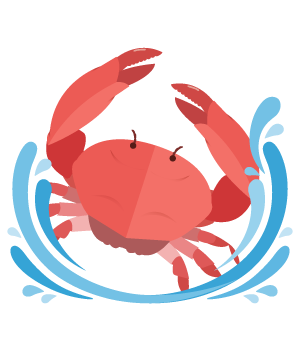 Cancer Horoscope 
JUN 21 – JUL 22
You may resist the urge to push through your fears, but confrontation doesn't need to be a negative experience. If someone gives you a headache now, you can either accept the pain or remove the source of it. However, it's often not as simple as just walking away because the discomfort might follow you. Luckily, messenger Mercury gives you a friendly cosmic nudge today, and suddenly starting a difficult conversation is easier than you think. Meryl Streep said, "Put blinders on to those things that conspire to hold you back, especially the ones in your own head."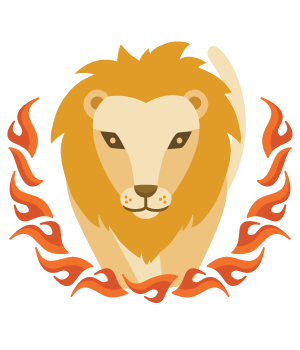 Leo Horoscope 
JUL 23 – AUG 22
You might be feeling quite pleased with how you handled a recent setback at work. Although your current positivity is a motivating factor in choosing what you must do next, you also are experiencing some apprehension about it. Rather than performing endless analysis by planning for every possible contingency, step out of your head and into the real world. Embrace the buoyant Sagittarius Moon's visit to your 5th House of Self-Expression and assume the details will fall into place once you swing into action. Lao Tzu wrote, "A good traveler has no fixed plans, and is not intent on arriving."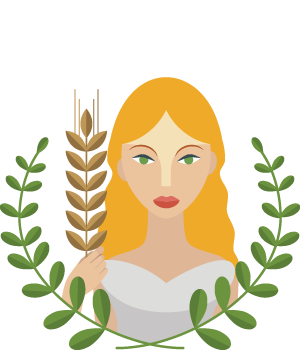 Virgo Horoscope 
AUG 23 – SEP 22
You're not satisfied with a simple answer today because you know there's more going on than meets the eye. Even if people avoid your questions or deny that anything else needs to be said, you won't quit your investigation now. You're on a mission to find the truth while retrograde Mercury squares warrior Mars. Unfortunately, you may sound angry or accusatory, causing others to withdraw or even strike back. Soften your interrogation and the missing information might suddenly appear. An Indian proverb teaches, "A gentle hand may lead even an elephant by a hair."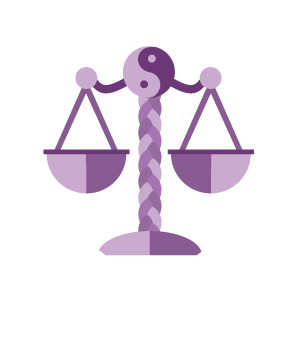 Libra Horoscope 
SEP 23 – OCT 22
You long for a more peaceful life that continues to slip out of your grasp. Although you only catch glimpses of tranquility, you're happy to revel in the pleasure of being in the company of loved ones. Your expectations for social interactions are high today, but you might run into discord prompted by someone's annoying behavior. You may secretly entertain the possibility people are bugging you on purpose, and you don't like it one bit. Nevertheless, your non-confrontational style facilitates an easy discussion that clears the air. Be mindful now; every word you speak triggers unforeseen reactions.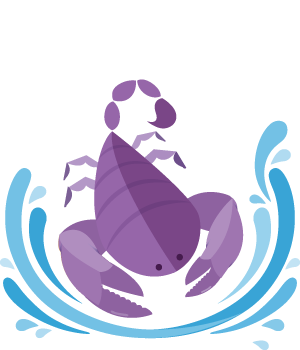 Scorpio Horoscope 
OCT 23 – NOV 21
Although you appreciate an air of lightheartedness today, there's a part of you that misses the intensity of recent intrigue. In fact, spending time outside under an expansive sky widens your emotional and spiritual horizons. Your newfound perspective empowers you to handle a pesky disagreement at work. Mental Mercury's square to physical Mars in your 3rd House of Communication reminds you that conversation can only take you so far. Psychologist Carl Jung wrote, "You are what you do, not what you say you'll do."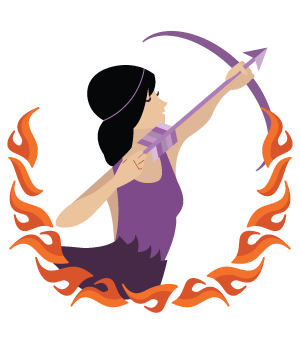 Sagittarius Horoscope 
NOV 22 – DEC 21
You are feeling your oats and your energy may seem uncontainable today. The Moon's return to your sign puts you in touch with your emotions and motivates you to take risks to achieve your heart's desire. However, there are consequences to your actions that you might not consider in advance, unless you consciously take the time to examine all the possibilities. Your irrepressible self-expression could inadvertently step on someone's boundaries, creating an immediate conflict. Although you can talk your way through an uncomfortable spot, it's better to avoid it in the first place.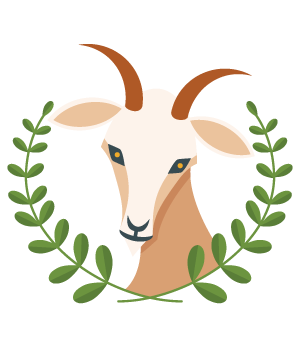 Capricorn Horoscope 
DEC 22 – JAN 19
Your dreams are wildly colored today as they drift far above the mundane world. Although you wish you could integrate your hopeful visions into your everyday life, they remain separated in a realm of their own. Nevertheless, you have a plan that could bring satisfaction by slightly lowering your expectations while simultaneously raising the vibration of your earthly bound game. There's no reason to worry in the present moment; yours is a long-term strategy and the tapestry of your future will be worth the wait. Samuel Johnson wrote, "Great works are performed not by strength but by perseverance."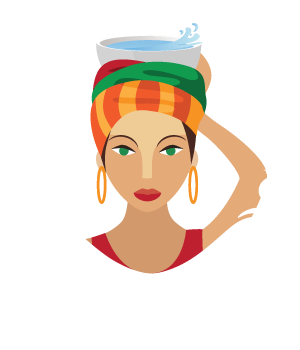 Aquarius Horoscope 
JAN 20 – FEB 18
You're able to hide your most serious concerns today so you can enjoy quality time with your friends. However, recent obligations remain unfulfilled, weighing heavily on your mind. Luckily, your skill of emotional detachment enables you to tune into the fun-loving energy of the boisterous Sagittarius Moon buzzing in your 11th House of Social Networking. Keeping a lid on your pressure cooker of responsibilities is an effective tactic that vastly improves the quality of your day, but it's not a permanent solution. Play now, work extra hard later.
Pisces Horoscope 
FEB 19 – MAR 20
Your personal issues must take a backseat to your professional aspirations today. The Moon's visit to your 10th House of Public Responsibility inspires you to make your mark in the world. However, you might feel as if you're behind the proverbial eight-ball if coworkers are on your case for promises you made but haven't yet delivered on. Don't take the bait and slip into endless arguments to defend your behavior. There is work to do in the present moment, so you need to roll up your sleeves and get busy. Mahatma Gandhi said, "Action expresses priorities."
Tarot.com is Part of the Daily Insight Group ©2018