The Witches Divination Journal for Wednesday, March 21st
Weekly Forecast: March 18 – 24, 2018
The Karmic Tools Weekly Forecast covers the current planetary transits which affect people in different ways and to various degrees of intensity. Take notice when it is a Personal planet (Sun / Moon / Mercury / Venus / Mars) interacting with a Social (Jupiter/Saturn) or Collective planet (Uranus / Neptune/Pluto). And pay extremely close attention when it is a Social planet interacting with a Collective planet because that means something *big* is brewing that will move large groups of people along their evolutionary paths. Tuning in to the energy and rhythm of the planets can serve as a useful *guide* as you move along your Individual Path. It also helps to understand your place within the context of the larger Social & Collective Story. Below, you will find out how these energies tend to manifest, as well as guidance and direction.
*NOTE*  There are some days when there are NO CONTACTS (besides the Moon), please note that there are no missing entries, we just list the actual Activations of each week + the day they happen. 
Weekly Forecast: March 18 – 24, 2018

3/19 ~ Mercury (ideas, thoughts & concepts) ~conjunct~ Venus (values, priorities & resources):
This energy encourages you to see the Divine Order or the unifying theme running through the events of your life ~ good, bad & indifferent as well as past, present & future. This is an initiation of new values around communication, self-expression and the value of your ideas. You may finally be able to express ideas that have been percolating in your head, some people say "I love you" at this time, or articulate their feelings in deeper, more expressive ways. It's really *juicy* for your Inner Artist, this is the beginning of expressing your creative ideas in altogether new & different ways than ever before. Allow your Imagination to free-flow. Play with ideas with no attachment to outcome. Take advantage and explore all that this energy stirs within you, but don't give in to over-thinking/processing things. These connections are richer, giving you access to deeper personal growth & development through a new understanding of how all the events of your life work together for good, ultimately. You can see the necessity of certain challenges and clearly see your own personal mastery thus far. Celebrate and choose to create some new thought patterns that integrate and reflect more beauty throughout your life.
3/22 ~ Mercury Retrogrades @16* ARIES:
Mercury Retro is the best time to pull back and do a personal review and process all that's come up in the last 3-months. Because it's in Aries, this go-round has to do with what you have recently initiated. It's time to review what you really want and fortify your mental resilience. Look for ways you may not be following your instincts and set intentions for more independent thinking going forward. It's time to do self-preservation on many levels. Take this time to review, revise & reflect.
3/23 ~ Venus (your values) ~square~ Pluto (transformation):
This activation brings intensity and it challenges you to grow (out of comfort zone, into new territory) where your relationships & finances are concerned. You've probably already felt it coming (the shift in your relationship or financial situation), well, it's here now, so you can be proactive on your own behalf or you can suffer the consequences of postponing the inevitable. (You may have heard me say: Pay now or pay double later. That applies to this transit too.) The natural reaction may be to try to hold on to the job or relationship but try not to give in to that temptation. Pluto intensifies everything and the more you resist the necessary purification & change that Pluto brings, the more painful it usually is. It is better to clarify your values & priorities and choose change, rather than have it forced (more Pluto) upon you. Either way, once the dust settles, you should be better off because things either change for the better or go away altogether making room for something new and more in alignment with your values & priorities of 'now'.
3/24 ~ Sun (source & essential Self) ~square~ Mars (desires & actions):
This is a challenge about your energy and how to direct it properly. You started something about 6-months ago that now challenges who you are and what you want, so adjustments must be made. It's not a good/bad thing, just a test to get out of your comfort zone and into new territory. You are supported to get your true desires congruent with what/who you present to the world. As you develop that, often the first things that come up are what's not working. It may seem as if the Universe, and a couple of humans for good measure, will be pointing out your weaknesses, short-comings, lack of preparation and mistakes you've made. Be careful not to take things personal, but keep in mind that if it's being brought into your awareness, you can learn from it. Keep self-preservation in mind, and be compassionate with others struggling with their own identity issues at this time. This is energy that needs a positive, physical outlet too. If you can channel it through physical exercise or an activity you love you may find that the *Moving Meditation* opens you up to better choices and more authentic decisions, while denial & suppression only lead to disappointment, illness or accidents.
Aries
In many ways, you're in a good position to slow down and enjoy the moment today, dear Aries, with the Moon in your resources sector all day. Even so, you may do some battle with restlessness or indecision, as part of you might feel you should be more involved than you are. Priorities may be hard to decide upon, but if you scrutinize things, you'll see what's the best choice. Excess spending or borrowing can be an issue now. Take steps to wind down, which becomes more natural as the day progresses. A Vesta-Uranus influence suggests a hard-working attitude works for you as you lead the way. Your ideas are unusual and innovative yet also marketable. Progressive methods in your work can be successful. Do keep in mind, however, that Mercury turns retrograde tomorrow, and brand new initiatives are not advised for now.
Taurus
You're in good shape for attention to (and understanding of) your inner world, feelings, and close relationships now, dear Taurus. You're willing to put in the work if it means you're handling problems related to your emotional attachments, financial intricacies, or power dynamics in your relationships. Keep in mind that Mercury is about to turn retrograde, and work on projects already in progress makes the most sense now. The Moon is in your sign all day, and you may feel like pampering yourself. While you can feel some restlessness as the Moon opposes Jupiter, it's best to avoid the temptation to overdo or overindulge. Excess has a price even if the payment is deferred. You're better off keeping things even and smooth now so that you don't start off at a disadvantage later.
Gemini
The Moon continues to spend time in the sign just behind yours, dear Gemini, pointing to a need for reflection and a bit of anonymity before busier days ahead. Tomorrow, the Moon will enter Gemini, and you'll be excited to pull out of your shell. Today is best used to unwind, take things easy, and release tension. Circumstances may seem to point to the need to balance your life, particularly when it comes to working and resting, or attending to physical needs and paying attention to your emotional needs. Despite your requirement for downtime, today is potentially excellent for connecting with a friend or partner and getting something valuable done. Depending on someone, or coming through for someone, can be in focus and satisfying today.
Cancer
A Uranus-Vesta aspect influencing the day is excellent for progress with your work, chores, or duties, dear Cancer. It's a time of updates rather than big changes, and this suits you well! You're willing to put in the effort now. The Moon spends the day in your sector of dreams, wishes, causes, happiness, and friendship, and highlights the need for lighthearted activities. Relationships also deserve a light touch, although there may be a bit of drama in your social life today. Creative solutions to any problems that might emerge now are ripe for the picking. Mercury retrogrades tomorrow, and it makes sense to defer big decisions for later.
Leo
Today's Moon in Taurus encourages and rewards simplicity, dear Leo. The Moon's opposition to Jupiter this afternoon, though, can tempt you into thinking you should "do it all." Instead, consider musing about your goals and keeping your responsibilities in mind as you take it easy. Avoid pushing yourself or projects. This is particularly important with Mercury heading towards its retrograde station tomorrow. You'll be in the best shape if you take time to relax and center yourself now and pursue your ambitions later. Mercury's retrograde starts tomorrow and lasts until mid-April, and while it's a useful time for editing and reviewing, the shift itself can be disorienting.
Virgo
A Uranus-Vesta aspect influences the day, dear Virgo, and is excellent for motivation to make improvements in your life, particularly regarding your relationships, emotional growth, living conditions, and home. It's a fine time for domestic developments as well as a supportive atmosphere at home or with family. The Moon spends all day in your sector of adventure and spirit, which harmonizes with your sign. The Taurus Moon tends to reward simplicity and patience. Try not to fall prey to the idea that you should force a decision on a matter. As well, watch for getting lost in a sea of information with so many choices that you forget your priorities. Tomorrow, Mercury turns retrograde, and with the shift, there can be some confusion or mixed signals to deal with.
Libra 
Mercury will turn retrograde tomorrow, dear Libra, and the weeks ahead are better used for review and editing work in a general sense. Today's Uranus-Vesta influence can help fuel your desire to make improvements, particularly regarding your relationships, studies, and projects. Collaboration with others can be successful now, but it's better not to make bold statements since signals may be crossing today and tomorrow. Today's Moon-Jupiter opposition can tempt you to overspend or overdo indulgences. However, for much of the day, the Moon in Taurus encourages and possibly even rewards simplifying your life in crucial ways, particularly on emotional levels. In truth, if you want to treat yourself, streamlining is the route to take since it comes with less guilt and consequences.
Scorpio
Today, the Moon is in your opposing sign, dear Scorpio, and after opposing Jupiter in your sign, is void. While you can be tempted to push your agenda, it's better not to push yourself, anyone, or anything. Instead, letting your imagination lead the way makes sense, and paying extra attention to a significant someone's plans or needs can be rewarding. Mercury is about to turn retrograde, and this is another sign that taking it easy is best. The retrograde period, spanning from tomorrow to mid-April, is good for returning to past projects and for editing and review work, but the shift itself can be a little disorienting. Fortunately today, a Uranus-Vesta aspect fuels your motivation to make updates and changes, mainly related to your health, work, and financial affairs.
Sagittarius
Vesta in your sign forms an energizing aspect to Uranus today, dear Sagittarius, motivating you to pour your considerable energies into interesting projects and endeavors. Mercury is turning retrograde tomorrow, and what's begun today may not have staying power, so aim to focus on in-progress or older projects. You're in great shape for demonstrating your unique qualities, talents, and commitment now. You are balancing responsibility and recreation evenly, or combining them in creative ways. The Moon in Taurus today encourages simplifying your life in crucial ways, particularly related to your work and health pursuits. If you try to push things, you're sure to feel some resistance. You can be highly motivated to shine in your routines, work, or daily affairs, but the need to strike a balance is real.
Capricorn
The Moon spends the day in the sign of Taurus and in harmony with your sign, dear Capricorn. This also means the Moon is transiting the area of your solar chart that rules entertainment, self-expression, joy, and creativity, and your needs for these things are highlighted. There is a somewhat stubborn quality to the day's energies regardless, and you may have trouble adapting or deciding on which path to take or which urge to follow. It may be best to enjoy some release of ambitions, tension, or pressure now. With Mercury about to turn retrograde (its retrograde cycle begins tomorrow and spans until mid-April), you benefit from taking things slowly and cautiously. As well, you're in good shape for seeing areas that can stand improving, mainly related to home life.
Aquarius
The Moon spends another day at the bottom of your solar chart, dear Aquarius, and you're in good shape for concentrating on your home life or inner world. The Moon does brief battle with Jupiter, and Jupiter seems to be tempting you to go big. While the draw can be substantial, the Moon is void for the second half of the day and Mercury is moving into a retrograde station, and these things make it difficult for new pursuits to get off the ground. Play things safe today for best results. However, you can also tap into a Vesta-Uranus influence that motivates you to work on projects and pursuits that you love. Others appreciate your commitment or work ethic now.
Pisces
Today is better for rest and comforting, emotionally centering activities, dear Pisces. While your ideas are fabulous, particularly regarding practical affairs like business, money, and work, it's best to let things set in before running with them. Applying yourself to your work comes more naturally to you now, and your ideas find satisfying outlets, but pushing things forward is not productive at the moment. Mercury will turn retrograde tomorrow, and while the retrograde period is excellent for rethinking certain endeavors and making improvements, the shift itself today and tomorrow can generate some confusion. Observe and reserve judgment.
If You Were Born March 21
Talented, charming, and likeable, you have such a pleasing manner that you can get ahead in life simply through connections. However, you are not afraid of work and you are terrified of instability. As such, you do whatever it takes to make your life secure, and you have a strong business sense. Your talents are multiple, and it can be hard to find a solid path in life simply because you have so many choices. You have an excellent memory, especially of people. Famous people born today: Matthew Broderick, Rosie O'Donnell, Johann Sebastian Bach, Timothy Dalton.
Your Birthday Year Forecast:
With the Sun and Moon in a waxing semi-square at the time of your birthday this year, the period ahead is one of new initiatives and action. You possess quite a bit of energy, but you must be aware that emotions color much of what you do this year. It can be hard to be objective as a result.
This can be a year in which you experience important turning points, or you could begin new projects or goals that have a long-term impact on your life.
The year ahead can be an ambitious time and a supportive period for reaching your goals. You might solve a long-standing problem, or capitalize upon a resource that was previously hidden.
Others look upon you with more respect, tolerance, and acceptance. You have the chance to shine, largely because you are projecting yourself with self-respect and modesty at once. You are especially appealing and charming just by being yourself this year. Opportunities—both personal and professional—are likely to present themselves as a result. As Chiron illuminates the wounds you have accumulated over the years with regards to your self-esteem, this may not be the most comfortable of transits at the outset, but you are given the chance to work on these issues and find ways to heal them. Openness to the process is crucial.
This is an excellent year in which to advance projects revolving around communications – writing, speaking, selling, and so forth. Your reputation may be enhanced through word of mouth. Making new contacts through learning and mental pursuits figures strongly as well.
Mercury conjunct Venus in your Solar Return chart adds charm to the way you present your ideas this year, certainly helping to smooth over differences in your personal relationships. This influence also helps you to express yourself more creatively.
Bursts of creativity and energy emerge at seemingly perfect times and help you to further your goals. Healthy risk-taking is likely again this year, as you are more able to spot an opportunity when you see one. You are progressive, growth-oriented, and ready to take the initiative when the moment feels right.
This is also a fine period for expanding your connections, contacts, creative pursuits, and romantic relationships. Relationships benefit from increased generosity and goodwill. You're more inclined than usual to indulge, shop, socialize, and enjoy yourself this year. Whether it's a hobby, person, or pursuit, this is a good time for discovering what makes you happy.
Your energy levels run high this year, but you should watch for hasty or impetuous behavior. Remember that haste makes waste. This year is likely to be especially busy. You could be rather wilful and impassioned, and it would be best to channel excess energy into healthy physical outlets. You feel a great need for action, but if you don't know where you're headed, you might take the wrong turn. As long as you channel the excess energy constructively, instead of wasting your time arguing or getting yourself into conflicts with others, you can accomplish much this year.
Jupiter forms a trine to your Sun in November, and you have a stronger than usual desire to improve, grow, and learn. This is a fortunate aspect that helps boost optimism and confidence, and you are able to attract fortunate circumstances into your life as a result. Problems are easier to resolve. Matters related to universities, higher education, religion, publishing, legal affairs, and/or foreign interests can be especially strong. It's an excellent time to further your education. You are likely to enjoy a larger perspective on matters that keeps you from getting lost in details or overly frustrated by everyday stresses during the course of the month.
You can feel as if you are beginning a brand new chapter in your life this year. This can be an inventive time of your life that's good for breaking out of old patterns and making powerful changes. You receive plenty of cosmic support for making big improvements or lifestyle changes. You do need to watch for impulsive moves and impatience. However, this can be a wonderful time for meeting new people or more thoroughly enjoying your current friendships.
2018 is a Number Eight year for you. Ruled by Saturn. This is a year of power and accomplishment. Actively seeking to expand, taking educated risks, and moving forward are highlighted. This is a year of opportunity, particularly in the material and business world, and opportunities need to be seized. It's generally not a year to find a new love partner, simply because the focus is on the material world and your place in the world. This is a problem-solving year in which you can expect real, tangible results. Advice – take action, plan ahead, seize opportunities.
2019 will be a Number Nine year for you. Ruled by Mars. This is a year of completion and transition. It is a time when we need to let go of things that no longer serve their purpose, and hold on to things that have a future. It is a time of cleaning out dead wood, not necessarily for new beginnings. It can be a time when a burden has been taken off your shoulders, and it can be a year of giving of yourself. Advice – let go of things that are holding you back, give of yourself and express your sympathetic, compassionate side.
Get A Jump On Tomorrow….
Your Horoscopes for Thursday, March 22
Aries
The Moon moves into your sector of communications and transport today, dear Aries, but Mercury turns retrograde in your sign, complicating these very things! Mercury will retrograde until April 15th, spending the duration in Aries. This period is best used for reorganization and reflection. You are looking at the world a little differently–through different filters–and can come up with some significant inner revelations. It may be difficult to communicate them under this influence, but we don't have to make sense of or rationalize everything. This is a time of heightened inner awareness that favors meditation, reworking old plans, and reviewing past work. Some personal initiatives may stall or appear to move backward but can benefit from some refinements. You may not be understood as well as you usually are, and should take a little extra time making sure you're clear in your communications.
Taurus
The Moon moves out of your sign and into your resources sector today, dear Taurus, and you're in great shape for settling in and getting comfortable. In fact, you may not feel like venturing far from the routine now. Mercury turns retrograde in your privacy sector today, and this cycle turns your thought processes inward. Some of the decisions made and projects started in the last couple of weeks can come up for review. You may find that you are less able to rely on your intuition, and both inner and outer "signals" are difficult to read, until you recognize that you are looking at things in entirely new ways during this cycle that lasts until April 15th. It would be wise to be especially clear when it comes to communicating about your inner world now. You can quite easily put your foot in your mouth, or reveal something that you'd prefer to remain hidden. It's a good cycle, however, for redoing and refining work that is already underway, for journaling, and for backtracking over the past to find answers that were previously overlooked.
Gemini
The Moon moves into your sign today, and you're beginning a new lunar cycle, dear Gemini. Your emotions are on the front burner. In fact, you may recognize feelings that you didn't realize you had today. Your ruler, Mercury, turns retrograde today, and this begins a cycle, lasting until April 15th, in which it's especially favorable to look to the past, make refinements and edits to projects, and rethink problems from a different perspective. However, with the changeover now, there can be some level of chaos to deal with today revolving around communications that are misunderstood, lost, or overlooked. Mercury is spending its time in your sector of friends and dreams at this time, and this emphasizes your communications with associates, groups, and friends. Old acquaintances or friends may appear during this cycle, or you may decide to reconnect with an old friend.
Cancer
The Moon slips into your privacy sector today, dear Cancer, and you may feel the need for some quiet or private time. A break from the usual routine is in order. Mercury stations retrograde today, and while this cycle can be beneficial for going over in-progress projects and discovering new ways of looking at old problems, the shift today can feel a little chaotic or confusing, particularly on a professional level or with business matters for you. Be clear in your communications or consider waiting out decisions and statements until you are clear-minded. Plans drawn up today may never come to pass. Matters from your past might be rehashed or recycled and circulated in the coming weeks (until April 15th). Some delays related to your career, professional dealings, or long-term plans are possible. It's an excellent period for refining projects that are already underway and very helpful for turning your attention to issues that you might usually overlook. It's a good time for review, but not the best period for clear-cut answers.
Leo
The Moon slips into your friendship and happiness goals sector, dear Leo, and for a couple of days, you crave a more connected feeling with friends, causes, groups, or your community. Today,Mercury turns retrograde, launching a cycle that lasts until April 15th that's strong for review, refinement, and editing work. It can be a time to catch your breath and process things, allowing your feelings to catch up with your mind. There can be some need to review legal, educational, or travel matters. Publishing efforts may require some editing before moving forward. Take care when it comes to presenting ideas, writing, and detail work. You may not be seeing the whole picture, but you could be looking at things from a new perspective. You may even decide to return to studies or personal interests that were put on hold or otherwise fell off the radar.
Virgo
The Moon's move to the top of your solar chart today suggests a need to consider long-term plans or career matters, dear Virgo. Your ruler, Mercury, turns retrograde now and will remain retrograde until April 15th, presenting you with opportunities for doing research, refining plans, and personal introspection. You may be dealing with some confusion or delays related to financial commitments and shared resources, and possibly an intimate relationship. There can be value in slowing down and considering past successes or misses so that you can better understand the present. You may do some thinking about previous partners, or someone from your past may be thinking about contacting you. It's better to budget than spend or borrow during this period.
Libra 
Mercury turns retrograde today, dear Libra, and will continue its retrograde cycle in your partnership sector until April 15th. It might come to your attention that some of the things you've recently started or communicated need some touching up. This is a helpful process, even if it may seem like you're backspacing now. You are likely to be seeing a relationship from a different perspective in the coming weeks. Give others space and give yourself time to arrive at conclusions or decisions. Communications can be muddled, or questions left hanging for the time being, but delays can also help you to understand your situation better as you see details you may have missed in the past. Previous partners can figure strongly during this cycle, whether this remains only in your mind or not!
Scorpio
Mercury turns retrograde today, dear Scorpio, and this can serve to sway your thinking and change your mind about recent decisions. Think in terms of review rather than pushing forward something entirely new, however. Mercury's retrograde lasts until April 15th, and during this cycle, it's better to slow down and attend to those things you may have rushed in the past. It's also a time for seeing things from a different perspective. This retrograde cycle occurs in your work and health sector, and there can be some rethinking, delays, or editing related to health, work, and daily routines. You may be waiting for an answer on something that can be irritating, but that can also lead to creative workarounds. Work-related mix-ups can frustrate you, or you might need to redo work that you thought was complete. However, you might find that the refinements you make now will be very valuable later.
Sagittarius
Mercury turns retrograde today, dear Sagittarius, and this is a time for slowing down, taking stock, and reviewing in-progress projects. You may be dealing with delays, questions that are left hanging, and miscommunications during this cycle that lasts until April 15th. However, it's also a period for reviewing whether decisions you've recently made are still viable. Particularly during the transition today, communication breakdowns are possible. Mercury spends the full retrograde cycle in your sector of romance and creativity, and while some projects or processes may seem to be moving backward, you might think of it as a realignment process. You are thinking and expressing yourself in different ways that can work in your favor. There may be the need to revisit old issues in your relationships. People from the past tend to come back, or they are mental/emotional focus now. It's a good time to revisit old creative projects or ideas that you didn't have time to pursue or complete.
Capricorn
Mercury begins its retrograde today, dear Capricorn, and this cycle can help you see matters from an entirely different perspective, particularly your emotional life and issues related to family and home. This cycle lasts until April 15th, and while past errors can crop up, you may want to take advantage of the time afforded you through delays to reevaluate what you are doing. You could find a mistake or an inconsistency that needs correcting. Communication with family may not always be as straightforward as you'd like, or there can be some level of chaos or mechanical problems around the home that require your attention. New initiatives may not be wise at the moment, but reworking and reorganizing your home can be especially fruitful now. Today, be exceptionally clear if it's important to get your message across.
Aquarius
The Moon moves into harmony with your sign today, dear Aquarius, and you can feel a little more comfortable in your skin — and quite playful, as well! Mercury turns retrograde today, however, and while it's shifting directions, there can be some mix-ups or misunderstandings to manage. During this cycle that lasts until April 15th, matters related to studies, transportation, and basic communications can involve some delays, reworking, or editing. Be flexible and vigilant about marking essential appointments and errands on your calendar. There may be the need to revisit old, unresolved issues with siblings, classmates, or neighbors, and there could be mechanical issues with communication and transportation devices that prompt some rethinking of how you connect and get around. Through these experiences, you might discover new ways to express yourself — ways that wouldn't have come to mind otherwise. Get all the facts before you jump into something today. In the weeks ahead, reviving old projects and reviewing and revising work already in progress can be especially fruitful.
Pisces
The Moon moves to the bottom of your solar chart today, dear Pisces, and you're encouraged to get in touch with your inner world and nurture your closest relationships. With Mercury retrograde from today until April 15th, there can be a change of mind or interest, possibly even a bit of regret when it comes to those things said or begun right now and recently. This retrograde occurs in your sector of assets and there may be the need to review your finances or budget, or you could be dealing with lost or misplaced possessions. Take the time to re-think your sources of income and how you spend your cash during this period, but put off finalizing anything significant for the time being. In fact, some money-making ideas or ventures may be put on hold due to circumstances beyond your control. Come at old problems from a new direction or perspective and open your mind to new ways of thinking and new approaches. This is a good period for looking to the past for answers to current problems.
Your Personal Daily Tarot Card
Judgement


Judgment embodies those forces which require us to be accountable for our actions. With Judgment truths are revealed, mysteries are unraveled and responsibility is assigned. Judgment unveils outcomes and marks the ends of things. While it is a time to properly place guilt, it is also a time for atonement and forgiveness. Ultimately the process of Judgment should lead to freedom from errors made in the past and a fresh start with a clean slate. To that end Judgment actually promises the start of a new journey on which we can apply what we have learned from our past.
Your Daily Love Tarot Card for Today

The Magician
Do some magic of your own today, like penetrating facades and gaining insights into dubious stories that lack credibility. Hold onto your heartstrings until you know you haven't met a fickle flirt or a trickster. The Magician makes us see what we want to see regardless of the reality of a situation. He draws us in because we love secrets and mysteries, but who wants to live with them day after day and year after year?
Your Past Life Tarot Card for Today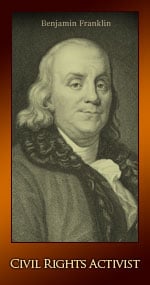 The Star
When you stand up for other's rights you can stir deeply-seated past life memories in yourself. The origin of these feelings might come from having a past life experience of your own family's struggle. At this time the civil rights leader inside you has come to the forefront. This spirit is more afraid of not standing up for what he or she believes in then fearful of what retribution one could face. This incarnation comes with an inner strength that is founded in compassion.
Your Ancient Symbol Card for Today

The Crystal
The Crystal glows with the power of mystical truths transformed into material realities. The Crystal denotes a self with a powerful connection to the spiritual world that allows them to literally soak up cosmic wisdom and apply it favorably to their everyday life. It suggest a tremendous growth of one's spiritual self that will greatly impact the querant's secular life.
As a daily card, The Crystal indicates a time when you are likely to be well served by allowing your spiritual self to guide your day to day behavior.
Your Daily Rune for Today
Fehu
"Fay-Who" – Literally: "Cattle" – Esoteric: Mobile Property, New Beginnings, Wealth
Key Concepts: Wealth, money, food, sustenance, Hamingja, luck, personal power, circulation of power, financial strength, prosperity
Psi: Beginner's Mind, presence, freedom, first impressions, young love
Energy: mobility, luck, charisma, dynamic power, liquid and mobile transferable energies, abundance, circulation, 'mana', sexual attraction
Mundane: money, recent purchases, reputation, freshness, fashionability
Divinations: New beginnings, social success, foresight, energy, travel, money, control; or greed, failure, atrophy, poverty, endings.
Governs:
Delegating your energy to another, power transference or projection; the sending rune
Drawing gravity into the personal sphere
Promotion of personal and social evolution, changing circumstances of importance
Increase in personal monetary wealth
Beginner's mind and presence as a tool for consciously creating a fresh start
Your Karmic Number for Today
Life is a bit hard to piece together lately if you've drawn out a 3 in opposition like you have now. Jigsaw puzzles can be fun and relaxing. They help pass the time. It is messy when your life is in a thousand pieces. You have pieces missing, so the picture is incomplete. Change your diet. Drink more water, detox, exercise. Do some breathing techniques, journal. Confide in a good friend about your challenges. You are overdue for a purge of the toxins in your life. You will find what you need in unexpected ways.
Crack the Cookie
The Wisdom of Buddha
All wrong-doing arises because of mind. If mind is transformed can wrong-doing remain?