The Witches Special Yule Edition for 2017
Your Daily Horoscopes, Runes, Tarot & Much More
Embrace the Winter Solstice
The darkest day makes way for the return of light
---
December 21, 2017 marks the Winter Solstice, which is the official beginning of winter, and the shortest day of the year in the Northern Hemisphere. But there's a light at the end of this tunnel — literally! As the temperatures fall throughout the winter, the light grows, representing new hope during a time of darkness.
Ancient solstice festivals were the last big feasts before food became scarce during the harsh winter months. This magical day was celebrated from ancient Rome to China, and by the builders of Stonehenge to the Mayans. In fact, we all remember the Winter Solstice on December 21, 2012, which was the apparent end of the Mayan calendar, causing many to believe the end of the world is coming. Obviously, we're still here!
Many modern holiday traditions, such as Christmas, Hanukkah, Kwanzaa and New Year's, have their roots in the Winter Solstice celebrations of yesterday. Winter festivals continue today, complete with lights, feasts, dancing and singing, and spending quality time with those we love.
Astrologically, the Winter Solstice marks the moment the Sun — the ruler of the zodiac — moves from adventurous Fire sign Sagittarius to the steady Earth sign of Capricorn. This is the dark night of the year, a day when the Sun appears to stand still. It's a time for light and laughter, but also deep reflection.
The Sun's move into steady Capricorn urges us to take some time to look back on 2017 before we make those New Year's resolutions. What did we do right? What do we wish we'd done differently? Don't fight the seriousness it brings to the festive holiday season — use it to start 2018 on the right foot! Just make sure to keep some of the Goat's ambitious energy alive when the Sun makes its next move.
Part of the Daily Insight Group ©2017
Read Your Winter Solstice Love Horoscopes for Thursday, December
By Maria DeSimone
From Tarot.com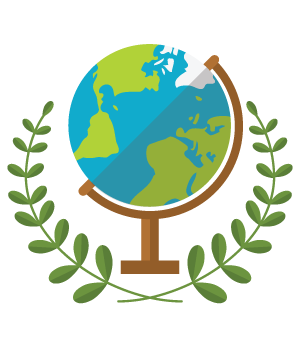 General Horoscope
The Sun's shift into conservative Capricorn at 11:27 am EST marks the Winter Solstice, the longest night of the year in the Northern Hemisphere. Our energy turns inward to contemplate the magic that occurs in the dark. Subsequently, the Sun hooks up with karmic Saturn, reminding us of our priorities, while a jolly Sun-Jupiter alignment tempts us to run off and play. Ultimately, the truth reigns supreme while the Moon is visiting rational Aquarius.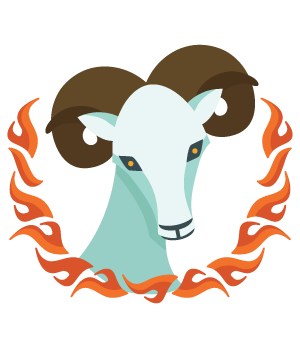 Aries Horoscope 
MAR 21 – APR 19
Taking your place in the outer world seems like the natural thing to do now. You command with an air of authority and you expect others to follow your lead while the Sun is illuminating your 10th House of Public Life. You have no option today but to choose responsibility over independence. Fortunately, you fully appreciate your role in the larger changes and are temporarily willing to set aside your personal battle to play a part in a larger one. Bob Dylan wrote, "A hero is someone who understands the responsibility that comes with his freedom."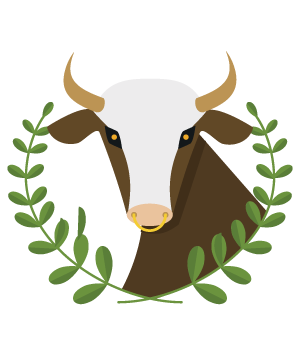 Taurus Horoscope 
APR 20 – MAY 20
Your goals are simple and straightforward. You want to step so far out of your regular routine today that everything appears sparkling new and different. But your current restlessness doesn't alter your basic need for consistency, even if you're being pulled in opposite directions. Ultimately, the Sun's month-long trek through your 9th House of Journeys highlights the trajectories that take you far from your current circumstances. Tim Fargo wrote, "Until you cross the bridge of your insecurities, you can't begin to explore your possibilities."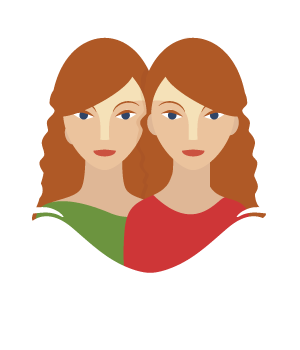 Gemini Horoscope 
MAY 21 – JUN 20
Your margin of error is quite narrow now, requiring you to make certain that your behavior is right on point. Performance pressure is an excellent motivator, giving you just enough push to prevent you from being lazy. The methodical Sun-Saturn conjunction falls in your 8th House of Transformation, stabilizing your emotions while you experience a complete metamorphosis. Don't fear failure when change looks so good on you.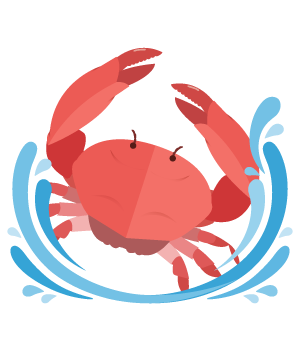 Cancer Horoscope 
JUN 21 – JUL 22
You might believe that your positive outlook can turn a stressful day into one filled with fun and games. However, the Sun's current visit to your 7th House of Relationships shines the spotlight on people who make demands of your time. Unfortunately, altering your attitude will not necessarily change the dynamics of the present situation. Trusting your intuition today could lead you down the scenic route when it's much wiser to take the shortest one. Honesty saves time.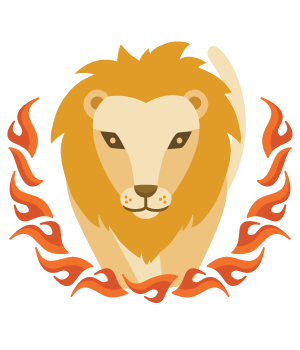 Leo Horoscope 
JUL 23 – AUG 22
There is no escaping the road of hard work that stretches into the future if you want to reach your current goals. Your biggest struggle now may stem from your resistance to pay attention to all the details. You wish you could continue to spontaneously react to each situation as it arises, since your energy shines brightest when you are simply acting in the moment. However, the scope of your current job might be overwhelming if you only look at the big picture. Focus on the most important task first.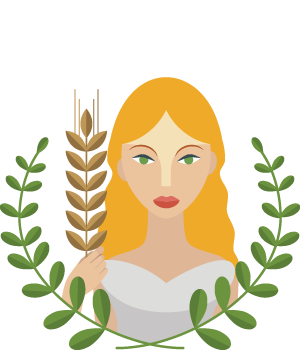 Virgo Horoscope 
AUG 23 – SEP 22
Expressing yourself creatively allows you to tap into your artistic potential. You can be incredibly productive these days if you take time to map out your plans. Working from a blueprint makes more sense than winging it when managing all the complicated variables at play. Creating your playbook while the energy unfolds is less than ideal now. As President Thomas Jefferson noted, "I am a great believer in luck, and I find the harder I work the more I have of it."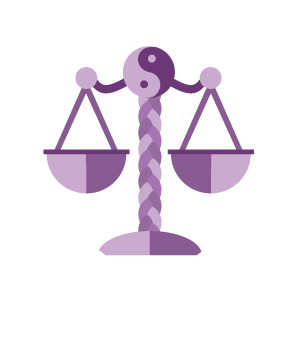 Libra Horoscope 
SEP 23 – OCT 22
Stepping back from activities in the outer world gives you time to formulate a new strategy when dealing with the inconsistent behavior of others. It's as if overcompensating in one area of your life where you can exercise control will fix the lingering problems somewhere else where your jurisdiction is limited. If it feels like there is too much at stake now, retreat from the center of the storm while you decide what to do next. Declaring a personal timeout offers you the objective distance you need to clear your head.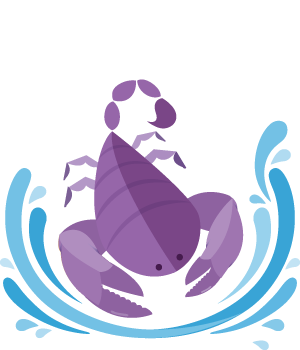 Scorpio Horoscope 
OCT 23 – NOV 21
You are caught in an odd predicament today. You are standing at an intersection on the Highway of Life, yet your map doesn't indicate where each road leads. Unfortunately, it's nearly impossible to make an informed decision without all the facts at your disposal. You don't like the idea of standing around and waiting for help to arrive before you commit to one path or another. Thankfully, your sense of immediacy is based on your own fears now rather than actual cues from your environment. Not all those who wander are lost.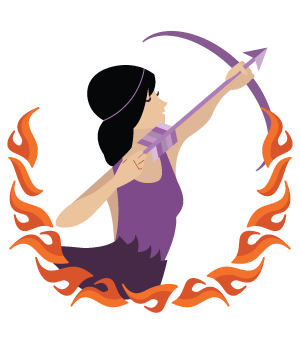 Sagittarius Horoscope 
NOV 22 – DEC 21
You have many tricks up your sleeve that enable you to sidestep your responsibilities whenever you get the urge to play. However, it's a whole new story today when an industrious Sun-Saturn conjunction settles into your 2nd House of Money. You understand the connection between self-esteem and abundance; it's not enough to simply hustle harder to increase your income. You must also do the spiritual work that bolsters your confidence and strengthens your metaphysical foundation. Proceed slowly and build on what you already started, rather than beginning something new.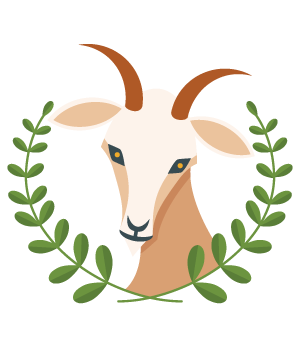 Capricorn Horoscope 
DEC 22 – JAN 19
Your dedication to a cause makes you a fierce force once you discover your mission. You feel highly energized now that the willful Sun joins authoritative Saturn in your ambitious sign. People may be overwhelmed with your unrelenting drive to reach your goal, but you won't back down today. Although establishing yourself as the leader of the pack makes you feel like a winner, it turns everyone else into losers. Your lesson now is the realization that you succeed or fail as a group, not as an individual. Michael Jordan said, "Talent wins games, but teamwork wins championships."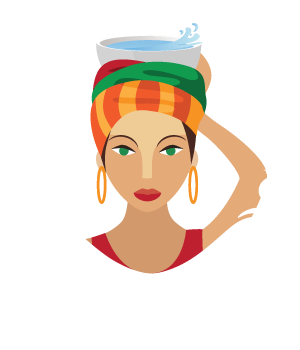 Aquarius Horoscope 
JAN 20 – FEB 18
Although you may be pleased with your recent progress, there's still a long way to go. You wish you were more excited about your future, but there is too much happening today to dream about tomorrow. There are major decisions looming on the horizon while the Sun travels through your 12th House of Destiny. Rather than attempting to make mid-course corrections on your current trajectory, focus your efforts on lightening your load by eliminating unnecessary emotional baggage. The less encumbered you are now, the easier the choices will be to make.
Pisces Horoscope 
FEB 19 – MAR 20
Your interactions with friends and associates may not go as planned today, since you are unwilling to play frivolous games when you have more important matters to manage. You're particularly serious now because you intuitively know your current actions could make or break your plans. Demonstrating your effectiveness and efficiency on the job is a major contributor to your success. Nevertheless, your support network is an important piece of your overall business strategy and should not be ignored. Listening to their opinions is an act of appreciation
Part of the Daily Insight Group ©2017
Your Daily Horoscopes for Thursday, December 21
Claire Petulengro

From the Astrology Room

ARIES (March 21st-April 20th)
You don't get harmony when everybody sings the same note do you Aries. Try to focus on finishing what you have started. This is the best way for you to have a clear mind so you can have the best Christmas possible.
TAURUS (April 21st-May 21st)
Try not to play games in love, or you are going to get your fingers burnt. It would be far better for you to speak from the heart and say what you mean. You'll be pleasantly surprised by what is on offer if you do.
GEMINI (May 22nd-June 21st)
The stars put you back in control of life and love. You no longer feel pressured, but liberated. You are ready, willing and able to take control of your life and all that is going on in it.
CANCER (June 22nd-July 23rd)
The chance to meet up with someone you have not seen in an age proves too good to resist. The only setback is it may involve you having to tell a white lie to those you were supposed to meet.
LEO (July 24th-August 23rd)
You have learnt a lot of lessons in the last few weeks, that much is clear. What you have not learnt, is that you are and continue to be a priority. Time spent with extended family answers many questions.
VIRGO (August 24th-September 23rd)
If you're willing to work hard and even put in a few hours for free, then you are going to win the long term support and admiration of those with the power. An ex is on your mind for all the wrong reasons.
LIBRA (September 24th-October 23rd)
Others will be trying to talk you into doing what they want to do. Stand your ground. You and I know you have spent far too long trying to please everyone else when you should be putting your personal life to the fore.
SCORPIO (October 24th-November 22nd)
Resist the temptation to stand up for those who are in situations where you don't yet know the whole story. There may be grey areas you will need to confirm before you can put your reputation on the line.
SAGITTARIUS (November 23rd-December 21st)
The need to gossip is strong in your chart. Try to recognise how far is too far to go, or you will be angry with yourself this time tomorrow. You're getting ready for a big confrontation. Good things happen with honest words.
CAPRICORN (December 22nd-January 20th)
Very little is needed to make your life a happy place to be and to make this Christmas a good one. Today you recognise what your goals need to be and put steps into place to mend one of the most important relationships in your life.
AQUARIUS (January 21st-February 19th)
Family prove irritating, but it would be worth your while trying to slow your pace and  think about how you can simplify the arrangements with your Christmas. Less is more after the very colourful month you've had so far.
PISCES (February 20th-March 20th)
The way you feel about certain people is changing. You no longer want to be the one who follows the crowd, you want to live the life you were meant to, that of a leader.
If You Were Born Today, December 21
You are exceptionally magnetic, possess a flair for the dramatic, and generally like being at the center of attention. Your charisma is unmistakable, and is one of the ingredients in your recipe for success; the other main ingredients are your determination and talent. You are particularly suited to an acting or teaching position–one that plays up your wonderful ability to inspire others. You remember every little detail about people, and this is very charming! You are a success-oriented person who others often consider to be quite fortunate. Famous people born today: Ray Romano, Jane Fonda, Samuel L. Jackson, Chris Evert, Kiefer Sutherland, Phil Donahue, Frank Zappa.
Your Birthday Year Forecast:
Your birthday this year occurs shortly after a New Moon, suggesting a time of new beginnings and fresh energy. You are instinctively starting a new phase in your life. It's time to give your life a makeover and to branch out into the untried.
This can be a year in which you experience important turning points, or you could begin new projects or goals that have a long-term impact on your life.
Transiting Uranus forms a trine to your Sun this year, and exciting (not jarring) changes and new interests characterize this period. It's easier than usual to express your unique individuality, and if this involves changing careers or jobs, a new love affair, or an entirely new hobby, it's something that takes you forward into unexplored territory. You are more willing to adapt to new circumstances, ideas, and unfamiliar situations. It's a good time to join organizations and groups and to attend meetings or social events. You are quick to find creative solutions to problems now. Flexibility is the key to success under this influence.
This is an excellent year in which to advance projects revolving around communications – writing, speaking, selling, and so forth. Your reputation may be enhanced through word of mouth. Making new contacts through learning and mental pursuits figures strongly as well.
However, because Mercury forms a tense aspect with Neptune as well, err on the side of caution if offers arrive that seem too good to be true. Some confusion or possibly deception could arise in communications this year, and you may be skipping important details without even realizing it.
You are imaginative, creative, and communicate warmly and considerately. This is a good time for both teaching and learning, and for expressing feelings. Researching cooking, health, and nutrition can be fruitful now. It's also a strong time for marketing.
This is a strong year for spirituality and commitment to spiritual or metaphysical goals. Higher learning, mind expansion, or travel can also be in focus and very rewarding.
In your relationships, you may be feeling pleasantly attached, finding it natural and easy to nurture and support people in your life. However, you're also quite willing to try new ways of relating and you're more inclined to venture out socially or try new things. You're in a good position for social meetings and events. You have a taste for the offbeat this year, and this energy can bring sudden or unexpected romance into your life. This may be more of a year of experimenting than committing.
Making connections with others from a different background is likely to figure in the year ahead, or widening your mind through unusual or different experiences can be part of the picture. Generosity and compassion increases and your faith is boosted. You more easily make personal sacrifices for what you believe to be the better good.
Your personality is sparkling this year, which is sure to attract new circumstances and people into your life. This is an excellent year for new ideas and projects. You're in good shape for staying on track and meeting your responsibilities, but also for tuning into new and progressive ideas. This is also a great period for connecting with people and projects who/that inspire you.
2017 is a Number Seven year for you. Ruled by Neptune. This is a year of preparation, chance, and refinement. It is not a time of dramatic changes. Instead, it's a year when reflection on the past is helpful, and when refinements to your life path should be made. It's a good year to study and analyze. Unexpected twists to your life story and "chance" meetings are probable. Advice – take stock of your life in order to prepare for more exciting years to come, examine the past and plan for the future, get in touch with your deepest needs and uncover your personal power, don't strain yourself or actively try to expand.
2018 will be a Number Eight year for you. Ruled by Saturn. This is a year of power and accomplishment. Actively seeking to expand, taking educated risks, and moving forward are highlighted. This is a year of opportunity, particularly in the material and business world, and opportunities need to be seized. It's generally not a year to find a new love partner, simply because the focus is on the material world and your place in the world. This is a problem-solving year in which you can expect real, tangible results. Advice – take action, plan ahead, seize opportunities.
Get A Jump On Tomorrow….
Your Daily Horoscopes for Friday, December 22nd
Claire Petulengro, Astrologer

ARIES (March 21st-April 20th)
Are you excited about Christmas Aries? You should be. What you didn't know last year but do now, is that life is for living and that no one can stop an Aries from doing what they want to do.
TAURUS (April 21st-May 21st)
Don't let them tame you Taurus, but work on being the best version of you there can be this Christmas month. Time spent telling tales on others is wasted. Try to work on bringing who you love together for next week.
GEMINI (May 22nd-June 21st)If you obey all the rules you miss all the fun, but that doesn't mean that you have to do what you don't want to. Relationships come under the spotlight and you find it possible to make peace with someone from your past.
CANCER (June 22nd-July 23rd)
Unexpected gifts or acts of kindness come your way and you begin to see who is on your side and who has been working against you. Make time for an older face you have been ignoring. They have news you'll want to hear!
LEO (July 24th-August 23rd)
Slow down in relationships my friend, or you are going to end up missing all the fun. If you can pay more attention to the simple things in life, then you will be in with a chance of finding what happiness means.
VIRGO (August 24th-September 23rd)
Try not to hesitate when you are asked questions this week, instead try to speak from the heart. It's how you will find out who you really are and what you really want.
LIBRA (September 24th-October 23rd)
The stars bring out a more psychic side to your nature and you find it possible to make amends in situations which you were just about ready to give up on. Time spent on facts and figures can save you money and reputation..
SCORPIO (October 24th-November 22nd)
Of course it hurts if you lay your heart on the line and it gets stamped on. What you have to realise from here on in though, is that if you place your emotions before those who are not worthy, of course they'll take advantage.
SAGITTARIUS (November 23rd-December 21st)
Travel is well starred and any trips you make to see those you love between now and the New Year will be greatly appreciated and enjoyed. Being on time tonight can make all the difference to a yes or no answer.
CAPRICORN (December 22nd-January 20th)
Go slow with new relationships in your life which are taking shape. It would be in your interests to let others speak while you listen. It can show you a way of living which may be a better path for you.
AQUARIUS (January 21st-February 19th)
There is a naughty feel to your chart which could well see you saying and doing things that could upset the coming Christmas week. Know how far is too far to go. You've worked too hard to fall back now.
PISCES (February 20th-March 20th)
There is an immature feel to your chart which could see you saying and doing things just to get a reaction from those who have upset you. Be stronger than that and remember you're a Pisces. Talking about what you really want today moves mountains.
Winter Love Horoscopes 2017-2018
Reveal how your heart will stay warm this winter season…
---
This winter invites us to get cozy, cuddle up, and reconnect. Two short days before Winter Solstice on December 21, serious Saturn enters structured Capricorn. Even the most independent among us may feel a strong desire to form lasting romantic bonds this season.
For single people, finding a soul mate could become more important than playing the field. Attached couples may grow closer, feeling a renewed determination to build a happy, healthy life together.
Two eclipses will inject magic into this winter season. The first occurs on January 31, when a Lunar Eclipse in Leo invites us to either make up or break up. Many couples will decide to take casual relationships to the next level. Unhappy alliances will go by the wayside, making room for the passion and excitement of true love. On February 15, the Solar Eclipse in Aquarius helps us to radiate love outward to the entire world. Treating strangers with the same kind of care and consideration as our loved ones may be the greatest gift this winter brings.
The stars are poised to bring love, romance, and affection to everyone this season. Our only job is to receive these blessings with joy and gratitude. To discover how your sign will be specifically blessed, read on…
Aries Horoscope (March 21 – April 19)
Ambitious Saturn moves into your career sector on December 19, shortly before the Winter Solstice. While achieving new professional heights will become increasingly important, you shouldn't neglect your personal life during your climb to the top.
If you're looking for love, you could find it at a glamorous party on or around January 16 when the New Moon in Capricorn helps you make a fabulous entrance. All eyes will be on you during this magical day. If you're in a relationship, you'll be very proud of your partner's appearance; the two of you can establish your reputation as a power couple at this event.
The Lunar Eclipse on January 31 may mark a turning point in your relationship. Getting engaged or married is a distinct possibility. Alluring Venus enters your sign on March 6, helping you to turn heads wherever you go as winter melts into spring.
Taurus Horoscope (April 20 – May 20)
Winter can be a season of tremendous personal accomplishment for you. Determined Saturn moves into your higher education sector on December 19, right before the Winter Solstice. Earning an advanced degree, landing a teaching job at an impressive learning institution, or publishing a book are among the possibilities.
Your willingness to expand your horizons could put you on the path to romance. Venus, your ruling planet, enters accomplished Capricorn on December 25, making you attractive to those who admire your impressive creative talent. Do you already have a partner? Your other half may give you a beautiful token of their esteem over the holidays, drawing you closer together than ever before.
Expansive Jupiter goes retrograde in your partnership sector on March 8, inviting attached couples to return to the early days of courtship. If you're single, a lost love could make their way back into your life, ending winter happily.
Gemini Horoscope (May 21 – June 20)
This winter invites you to get serious about your love life. The action begins a few days before the Winter Solstice, when dedicated Saturn moves into your intimacy sector on December 19. Instead of looking to hook up, you might give serious thought to settling down. Are you in a relationship? Things that once irritated you about your partner may become endearing. By the time Venus enters sensual Capricorn on December 25, it may be impossible to keep your hands off each other.
If you're looking for love, you could find it on January 16, when the New Moon in Capricorn may cause you to cross paths with an accomplished individual. You'll admit their dry wit, style, and old-world manners, while they'll appreciate your humorous repartee.
On January 26, passionate Mars enters your partnership sector, making it easy to go after who you want. Be crystal clear about your desires this winter.
Cancer Horoscope (June 21 – July 22)
Your love life will assume an increasing importance this winter, when dedicated Saturn moves into your partnership sector on December 19, a few days before Winter Solstice. If you have a partner, you could grow closer than ever, serving as each other's support system. Are you single? You could meet your soul mate, possibly through a professional organization or work-related event.
A Full Moon in your sign on January 1 kicks off 2018 in a romantic way, showing off your tender heart, goofy sense of humor, and fabulous creativity in an incredible way. If you don't have a partner, you could find one at a cultural, religious, or artistic event. Are you dating someone special? The New Moon in Capricorn on January 16 is perfect for getting engaged or married.
February 15 could mark an exciting turning point in an intimate relationship. That's when the Solar Eclipse allows you to express heartfelt desires to your partner.
Leo Horoscope (July 23 – Aug. 22)
This winter beckons you to make some big changes to your personal life, starting with your health. Strict Saturn moves into your health sector on December 19, a few days before the Winter Solstice. Nourishing food, a regular exercise routine, and plenty of sleep will make you look and feel terrific, helping you attract the love you desire.
Pay special attention to the days surrounding January 31, when a Lunar Eclipse in your sign allows you to break a habit that no longer serves you. If you're in a relationship, the desire for your partner could come soaring back. Are you single? You might be inspired to court an adventurous love interest who makes you laugh.
The Solar Eclipse on February 15 is the romantic highlight of the season. Getting engaged or married is a distinct possibility. Do you have a partner? The two of you could enjoy an unusual trip together.
Virgo Horoscope (Aug. 23 – Sept. 22)
This winter, serious Saturn begins its journey through your romance sector. If you're single, you may become much more discerning about your love life, choosing only to spend your time with people who truly excite you. Do you have a partner? You might decide to spend more quality time on your relationship, rather than pouring all your energy into work.
The New Moon in Capricorn on January 16 could prompt you to embark on a romance with an accomplished person who is tasteful, gracious, and attractive. On February 18, the Sun moves into your partnership sector, turning you into a virtual love magnet.
The romantic trend continues through the following month, when a Full Moon in your sign illuminates your finest qualities on March 1. An admirer should be very attentive on this magical day. Getting engaged or married is a distinct possibility on March 17, when the New Moon in Pisces energizes your partnership sector.
Libra Horoscope (Sept. 23 – Oct. 22)
Establishing a happy home life may be your first order of business this winter, when secure Saturn moves into your domestic sector on December 19, shortly before Winter Solstice. If you're in a relationship, you and your partner may put a down payment on your dream home near December 25, when gracious Venus helps you find a place you both adore.
If you're looking for love, you could fall head over heels for someone who is unlike anyone you've ever dated before on February 15. That's when a Solar Eclipse electrifies your romance sector. Anyone who has a partner might feel like they're enjoying a second honeymoon on this day of exciting surprises.
Alluring Venus moves into your partnership sector on March 6, drawing you close to someone who seems to complete you. Obey an impulse to do something special for the object of your affection on this day.
Scorpio Horoscope (Oct. 23 – Nov. 21)
This winter finds you adopting a serious outlook due to somber Saturn's move into your communication sector on December 19, shortly before Winter Solstice. Instead of joking around with potential love interests, you'll seek to make a meaningful connection with someone special. If you already have a partner, look to them to remind you of the sunny side of life.
The Full Moon in Cancer on January 1 could find you returning from a romantic trip that gives you a new lease on life. A conjunction between passionate Mars and expansive Jupiter on January 6 may prompt you to win someone's heart or heat up your love life. Let yourself be guided by your sensual side on this powerful day.
Loving Venus moves into your romance sector from February 10 through March 6, prompting you to spend lots of time with a tender-hearted person who brings out your protective side.
Sagittarius Horoscope (Nov. 22 – Dec. 21)
This winter invites you to get serious about what and whom you prize. Dedicated Saturn moves into your values sectors on December 19, just two days before the Winter Solstice. Instead of treating love as a game, you'll begin viewing it as a building block to happiness.
Embarking on a relationship with someone who shares your principles will be gratifying, not confining. If you already have a partner, it's time to come together and discuss your mutual goals. Working toward a dream together will strengthen your bond as the season continues.
Astonishing Uranus will move direct in your romance sector on January 2, creating exciting surprises in your love life. You might completely fall for someone you just met or find a renewed passion for your partner. Alluring Venus moves into your romance sector on March 6, turning you into a virtual love magnet.
Capricorn Horoscope (Dec. 22 – Jan. 19)
Your life will undergo a big change this winter when Saturn, your ruling planet, moves into your image sector on December 19, just before the Winter Solstice. It will be easy to command respect this season, attracting romantic prospects who admire your accomplishments. If you're looking for love, you could find it with someone who shares your interest in building a prosperous life together. Do you already have a partner? You'll rededicate yourselves to realizing your mutual dreams.
On January 1, the Full Moon in Cancer could find you returning from a wonderfully romantic trip. Visiting a beautiful seaside resort will have either put you on the path of love or reignite your passion for your soul mate.
A New Moon in your sign on January 16 is perfect for undergoing a makeover that will attract admiring glances wherever you go. Because of your new look, your popularity could soar during the remaining weeks of winter.
Aquarius Horoscope (Dec. 22 – Jan. 19)
Instead of putting so much emphasis on your social life, you may decide to embark on an intimate relationship with someone who understands you. If you already have a partner, you and your other half may decide to adopt a lower profile from now until spring, spending quiet evenings at home instead of making the round of parties.
Between January 17 and February 10, attractive Venus will tour your image house, luring admirers like a flower draws bees. On January 31, a Lunar Eclipse in Leo may prompt you to end a relationship that no longer works. Alternately, it could be the catalyst to take a romance to the next level by getting engaged or married.
The Solar Eclipse on February 15 gives you an added dose of charisma, allowing you to win the heart of anyone you desire.
Pisces Horoscope (Feb. 19 – March 20)
Ambitious Saturn enters your friendship sector on December 19, a short time before the Winter Solstice. Your social circle could be a great source of comfort and strength this season. If you've been thinking about steering a platonic relationship into romantic waters, follow this instinct. Do you have a partner? You'll come together to realize a lofty dream you've had for a long time.
On January 1, the Full Moon in Cancer could find you getting engaged or married. Taking a romance to the next level will make you feel like you're walking on air. Enticing Venus moves through your sign from February 10 through March 6, allowing you to twist a love interest around your little finger.
A New Moon rises in your sign on March 17, emphasizing all your strengths and downplaying your faults. If you're looking for love, you'll easily find it with someone who admires your creative work.
Part of the Daily Insight Group ©2017
Tarot Card of the Day
Ten of Wands
---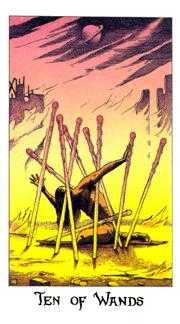 This suit, most often called "Wands" and sometimes called "Rods" or "Staves," represents initiative, ambition, drive and desire. This is the suit of enterprise and risk-taking.
The Ten of this suit represents an all-out effort, an obsessive commitment to a task which demands everything you've got. The person shown in decks with pictures is in no position to rest until he makes it inside the stout walls of the well-defended castle in the distance. If he fails, he will become prey for the highway robbers after dark.
It doesn't matter that he's overloaded and underfed. With this card, you have to do whatever it takes to get to completion — nothing can be allowed to interfere.
Part of the Daily Insight Group ©2017
Tarot Love Card of the Day
The Emperor
---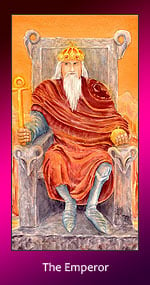 The Emperor card has selected you to let you know that you sow seeds of better things and more fulfilling times ahead. Give yourself permission to reach out for more, especially if you are dissatisfied. You create a solid foundation, built on a sense of higher purpose. If your current relationship suffers from stress, today let tender actions reveal what you may be unable to put into words. Rebuild, from the ground up.
Erotic Tarot Card of the Day
The Pope
---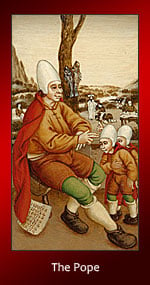 The Pope represents pure masculine energy, and even if you're female you're going to be identifying more with your male counterparts today. The Pope shows you that coming to terms with past mistakes and taking responsibility for them in the present eases sexual tension, so let go of the past to free yourself from your inhibitions. You actually have quite the skill set when it comes to making sexual moves, but waiting until the time is right before taking the plunge can be a real turn-on. Let the anticipation build until you can't take it anymore!
Psychic Tip of the Day
TWO DREAMING
This is a great day for the two of you to begin again. Discuss your plans for the year ahead and grow together as you plan your growth. Are you excited about the future?
Part of the Daily Insight Group ©2017
Your Daily Rune For
Isa
"Iss-ah" – Literally: "Ice" – Esoteric: Stasis, Stillness
Rune of concentration of things in a static or frozen state. Rune of stillness and the Ego-Self.

Psi: mental faculties, focus, ego, self-image/self-identity

Energy: stillness, contraction, stasis
Mundane: cold, self-preservation, harsh reality
Divinations: Concentrated self, ego-consciousness, self-control, unity of being; or egomania, dullness, blindness, dissipation, immobility, self-centeredness, lack of change, psychopathy.

Governs:
Development of concentration, will and focus
Halting of unwanted dynamic forces as an act of self-defense (ard against demonic influences)
Basic ego integration within a balanced multiversal system
Power of control and constraint over other wights (entities), emotional outbursts
Focus of the will into single-minded action
Your Ancient Symbol Card for Today
The Magus


The Magus is the physical embodiment of decisive action based upon knowledge and aimed squarely at specific goals. Thoroughly Yang by nature and firmly set in the material world, he none-the-less has a powerful spiritual connection as well. His knowledge, wisdom and skill are all encompassing. He is complete. His power as a creator is unmatched on our earthly plane. He is self-aware and unafraid to act. His enormous strength gives him the freedom to act as he chooses. However, responsibility comes with that freedom. Because he is not bound to the restraints of others he must choose how to act. The question that always lies before him is should he act morally, or forsake ethics for personal gain.
As a daily card, The Magus suggest you currently possess a tremendous power and freedom to move your life in any direction you choose. In short, you can make things happen. Your true challenge at the moment is to move forward without trampling the dreams of others. Fortunately your moral fiber is strong as well, and will guide you down the right path.
Your Animal Spirit for Today

Wolf
Wolf can survive either as a loner or as part of a pack, and he howls to remind you that you have to balance the needs of others with the needs of the self. If you're giving yourself away to your own detriment, you are living in opposition to Wolf medicine. Return to balance—and begin feeding your emotions, your mind, and your body.
Your Karmic Number for
You are a natural leader today. People will look to you to clear a path for them to follow. You may be asked to take the reins of a project or situation because of your ability to listen and provide clear communication. Don't be shy or doubt your abilities – you have unique talent that only your own self-doubt can hide. Abundance flows to you when you step into the role of leading others. If you aren't offered an opportunity, look for one as a volunteer or even start writing a blog.
Crack the Cookie
The Wisdom of Buddha
It is a man's own mind, not his enemy or foe, that lures him to evil ways.

Save